Everyone has their "thing" that they love. The thing that they measure all other things to. My thing is travel. For example, if we have to get new tires for the car, I think, "But that's two roundtrip tickets to New York," or "That's 5-Day Disneyland Park Hopper Tickets for my family!" Get Away Today knows how important it is for families to make vacation memories together, so we are constantly negotiating to make sure we have the lowest rates and most travel savings. In my personal life I am always looking for ways to save money so that I can apply it to travel. Here are some of my top tricks for everyday savings that you can use to help your family save for your next vacation:
Use coupons when grocery shopping. It pays to use coupons and the best part is, you don't have to figure it out by yourself. There are so many sites that will organize sale prices at local grocery stores and pair it with coupons so you know you're getting the lowest possible price on your items. Some of my favorite couponing sites are Freebies2Deals.com and PinchingYourPennies.com.
Don't pay full-price for anything. And that means knowing what full-price is before you go shopping. I have found that a lot of "sale" items are the same price at other stores or even cheaper on Amazon.com. Also, while shopping anywhere, ask the cashier if there are any extra coupons, deals or savings that you're missing that they can give you. I've been pleasantly surprised with extra discounts at the check-out counter many times just by asking!
Make sure you really need something before you buy it. It's easy to get sucked into a deal if you see a cute shirt that's $10. I have enough shirts and if I buy that shirt, it's $10 less towards my vacation! As a general rule, think about something for 24 hours before purchasing. I'm always amazed at how rarely I am still thinking about and wanting something I almost purchased.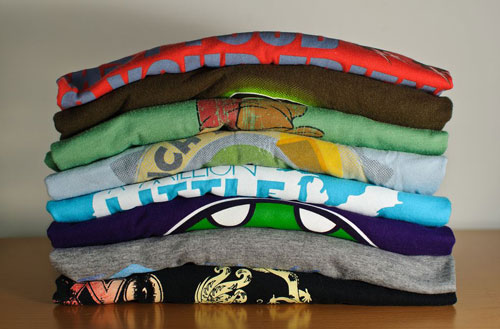 Image Credit: Chad Mauger via Flickr
Use a credit card with points. This is probably my very best tip that has saved me the most money on travel. Get one credit card that offers points (either airline or "anything" points) and no annual fee. Use that credit card for EVERYTHING. We use our credit card to pay for gas, groceries, utilities and more. It's amazing how quickly points rack up. We've used our points for travel to all over - most recently to Hawaii. Just be sure to not go over your budget and pay off your balance in full every month to avoid interest charges. Otherwise, you're counteracting the savings that you're getting with your perks. Click here for my review on some of the top travel credit cards.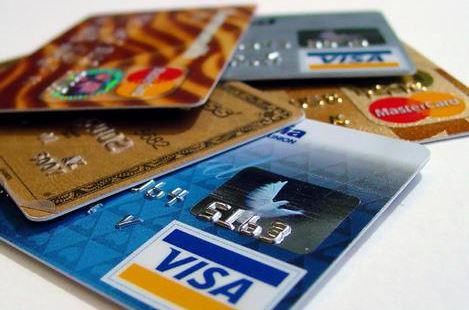 Image Credit: Matt Serberg via Flickr
Re-think your gift giving.You can save on holiday gifts, birthday gifts and any other gift giving opportunity with a little creativity. Give family and close friends acts of service or something homemade from the heart. While I was growing up, I had a friend who would choose one of their toys to give as birthday party gifts. As a kid I thought it was cool that my friend would share her toys and as an adult I think it's a pretty cool way to keep your kids' toys under control. Of course, another way to save money for travel is to skip gadgets and give the gift of a vacation to your family. We have some really fun and affordable ideas on ways to present a vacation as a gift. Imagine your family's surprise when they open a vacation!
Don't pay for TV. If you haven't already given up cable or satellite TV, seriously consider it. You can switch to a service like Netflix or Hulu Plus to watch TV and movies for a minimal monthly fee. Or, I personally just watch TV on my tablet using the free network apps. Primetime TV is normally released the night after it airs, so in my world Modern Family airs on Thursday. By not spending money on TV, we save over $700 each year - and that all goes towards our vacation fund!
Use the library for almost anything. Of course your local library loans books (and even e-books), but libraries offer so much more. You can also rent DVDs, magazines and more from the library Plus, local libraries also often host free events like puppet shows, group readings, book clubs, movie showings, art exhibits and group exercise classes. When you save on entertainment at home, that's more cash towards your vacation. We've put together a full list of ways you can use the library for travel (or entertainment) on our blog. Click the image below to check it out: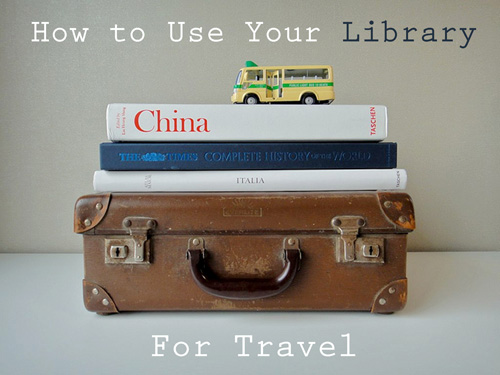 Skip the gym. Well, not the gym per se, but the expensive gym memberships. Find free ways to exercise at home and get a workout buddy to keep you motivated. You can join an exercise group online to keep you accountable, get tons of ideas for workouts on Pinterest, or if you still feel like you need a "gym," check out your local university or YMCA for discounted gym programs. You can save hundreds for your vacation this way!
Have a visual reminder of what you're saving for! Keep a picture of your destination or use a family savings jar. We have a cute tutorial of a Mickey Savings Jar that can help your family keep sight of why you're saving, plus you can track your progress. Click the image below for the free tutorial.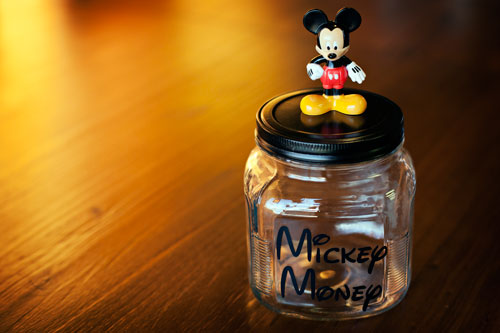 There are so many other ways to save from limiting eating out, drinking water instead of soda, and more. We'd love to hear how you make saving for vacations a priority on a daily basis - leave a comment and add your tips to mine!

Check out these other great articles:
How to Eat on the Cheap at Disneyland
Top Travel Apps for your Disneyland Vacation
Disneyland Countdown Chain Download and Tutorial

Disneyland: Souvenir Savings and Surprises