If you're planning a trip through Germany, Rothenburg ob der Tauber is a must see. Surrounded by medieval walls, it's a charming city that will take you back in time. It is sometimes referred to as "The Christmas Town," so it seemed fitting to share it with you at this special time of year.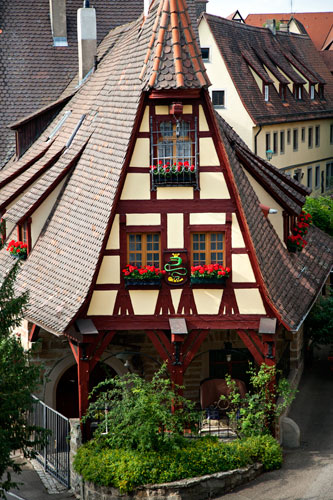 My family and I were able to visit Rothenburg this past summer as part of our three week European road trip. We were completely enchanted by this aged city, and enjoyed our time exploring together and taking in the sights.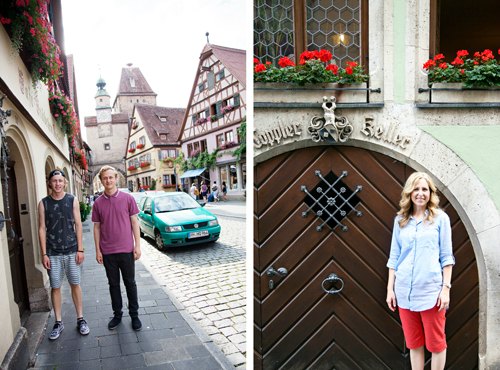 As you stroll down the narrow cobblestone streets, you'll discover the most beautiful house fronts, and in the summertime they are blooming and bursting with gorgeous flowers in their window boxes. The timber framed buildings date back to the 1200s and are incredible to see. You'll keep pinching yourself for the reminder that it is still the year 2014. A gorgeous fountain awaits you in the town square.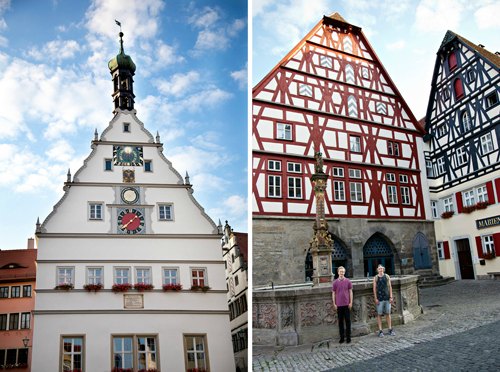 For even more amazing views, climb the Town Hall Tower and take in the beauty of the city and the surrounding countryside. Then walk along the city walls, which stretch for over a mile and experience the town from a bird's eye view.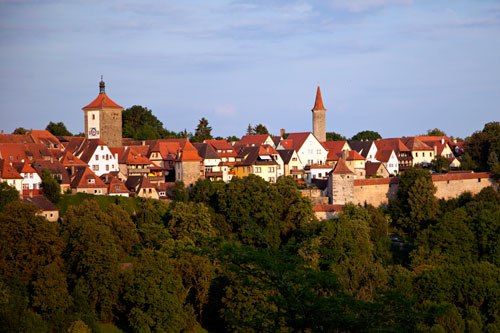 Take a moment of silence in the Church of St. Jacob, where you'll see one of the most beautiful carved wooden altars in the world. You might even get to experience an organ concert while you're there.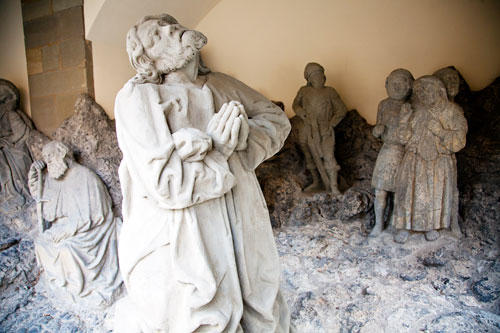 There are many gift shops, restaurants and museums to enjoy, including the Medieval Crime Museum where if you're brave enough, you can learn the horrors of the tortures and punishments that took place with the jurisdictions and correction methods of that time period. You can even take a turn in the stocks!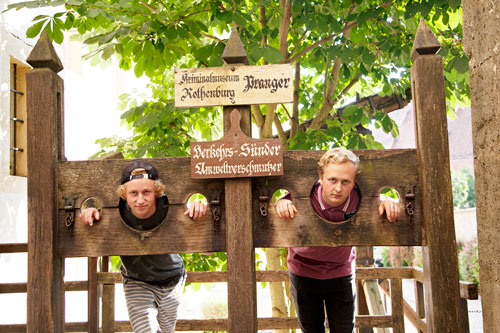 Rothenburg offers a tour of the city in the evening time with The Nightwatchman. This funny and entertaining tour takes you through dark alleys and dimly lit squares to give you the history and feeling of what life was like back in the Middle Ages. It's the perfect way to end your day there.

If you love Christmas decorations, then don't miss the year round Christmas shop. Here you'll see the most amazing displays of every Christmas decoration imaginable. Even though it looks small from the front, it is big inside, packed with rooms of Christmas joy. And don't miss the German Christmas Museum that is located upstairs.


Photo courtesy of http://www.tourismus.rothenburg.de



Although Christmas decorations can be purchased all year long here, Christmas time is a special time for Rothenburg. The city hosts a splendid Christmas Market in the town square, transforming it into a beautiful winter fairytale. Its illuminated splendor will leave you breathless.

If you're ready to experience an enchanted city that is straight out of a Disney movie, Rothenburg, Germany is the place. In fact, it's one of the most popular stops for families on the Adventures by Disney Germany itinerary. We can help will all the details in planning your trip from any of our incredible guided tours. Whether you're planning on visiting Germany, considering any of our Disneyland packages, or thinking of visiting anywhere in between, we have something for any of your vacation needs.


Book online or call us at 855-GET-AWAY.
Check out these other great articles: