Let's be honest, family road trip conversations often consist of discussing where the next bathroom is located, how many more hours until you are going to "be there," how many packages of fruit snacks are an acceptable number to eat in one day, and who gets to choose the next DVD. With summer vacation on the horizon, I thought it might be fun to throw something new into the mix with these Disney Conversation Road Trip Cards. These fun and family friendly topic prompts help spark conversation, engage imaginations and encourage family bonding. The Disney theme is perfect for those who are traveling to Disneyland and ensures that people all ages can be involved!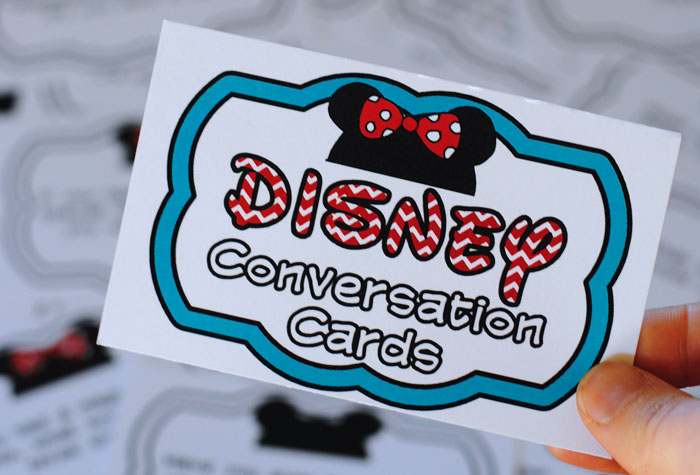 Next time you feel a lull in conversation, pull out a card, read the topic, and start talking. You don't just have to use them in the car either! Pull one out during dinnertime, in line at the theme park or while you are soaking in the hot tub - but probably only if yours are laminated. ;) I was completely surprised at the funny and insightful answers my kids gave when we talked through some of the topics. I learned things about them that I would never have known if we would have just listened to the radio or played on our phones. I hope you enjoy them as much as we did.
Print the card templates out onto cardstock. You can download all of the pages here:
There are four unique pages of questions. The heavy paper makes them feel nice and sturdy when you hold them.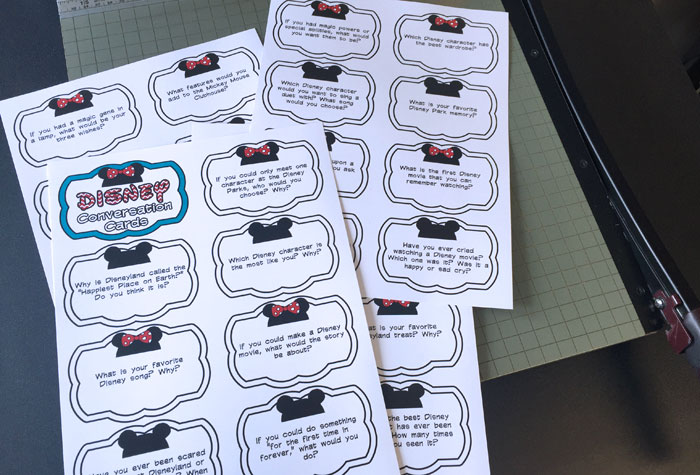 Cut the cards out so they are all the same size.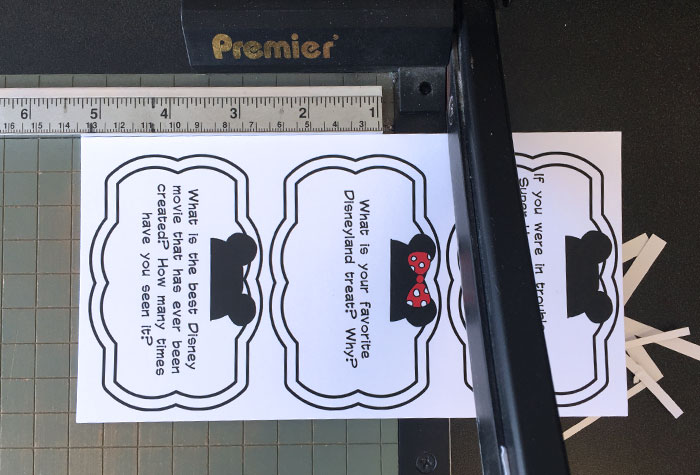 Once the cards are all cut out, you can punch a hole in the corner of each one and secure them together with a metal ring. Or, keep them separate and just store them in a plastic bag. Whatever makes it easy for you is the best way to go.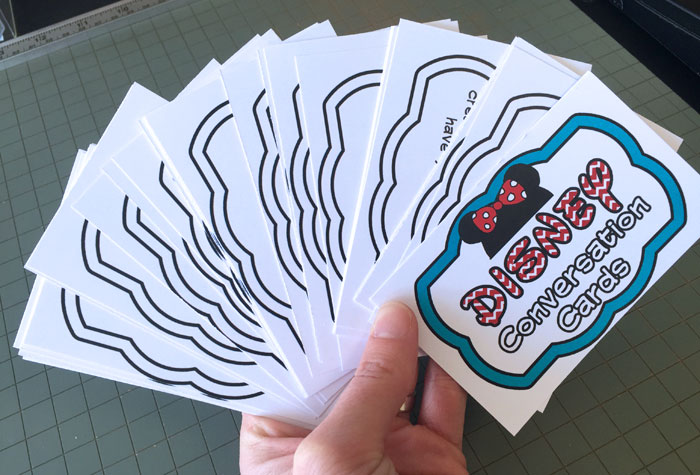 You can play in a variety of ways. Ask one person a question and let them answer. Then, pass the question cards to that person and let them ask the next question. Each player gets their own unique questions. Or, you can designate a reader and let the whole car full of people take turns answering each question before moving on to a new one.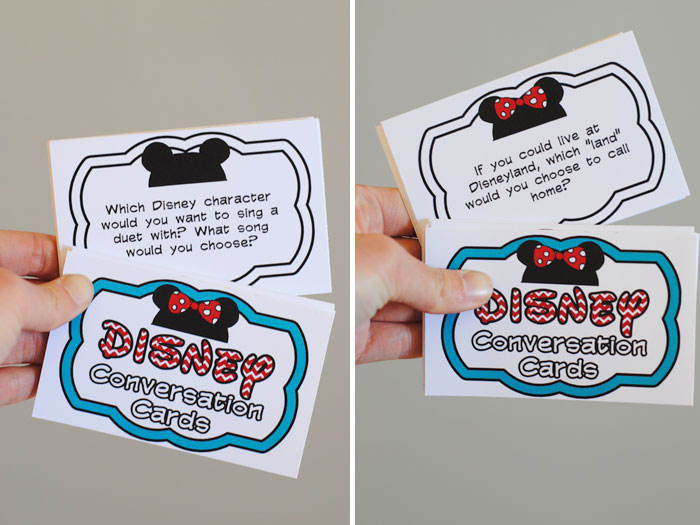 I hope your car is full of laughter, big dreams, and plenty of Disney magic with our Disney conversation road trip cards! There is one Disney question that we already know the answer to, and that is, "Where can you get the best deals on a Disney vacation?" Get Away Today, of course!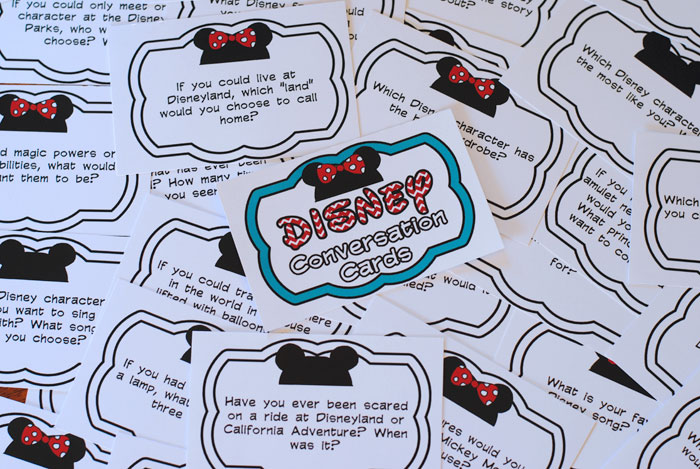 If you're traveling this summer, be sure to check out our extra night free offers at select Anaheim area hotels. Watch for exclusives like free breakfast, free parking and waived resort fees to save even more on your Disneyland vacation. Even better, get our extra day free tickets and get five full days of fun for the price of four when you purchase a 4-day Disneyland Resort Park Hopper ticket! Since this is the last summer for the Diamond Celebration, you'll want to be sure you have enough time to see World of Color - Celebrate!, Paint the Night parade and the Disneyland Forever fireworks. In fact, you'll want to watch them again and again! All of our Disneyland packages can be booked online or you can call any of our Disney experts at 855-GET-AWAY. Our agents visit the hotels on a regular basis and love giving personalized recommendations. Either way, we are sure you'll have plenty of Disney conversation on the way home about all of the fun you had and the memories you made.