We love Disneyland history and looking back at memories over the years. This article is no longer being updated, but is a great way to look back and see what was happening at Disneyland when this was originally published.

The Disneyland Diamond Celebration officially kicks off tomorrow starting at 6am with a 24-hour party, but our team has been there since Tuesday for a special sneak peek at the entertainment line-up, incredible decor, merchandise and more! They got to see the all-new World of Color - Celebrate! and it was even more incredible than they imagined.
Jen Dunyon, our VP of Communications, got to interview the spokesperson for the show and got the inside scoop:



Tonight they'll be viewing the Disneyland Forever fireworks spectacular and the Paint the Night Parade. We'll be giving you the inside scoop on both of those as well, so stay tuned.

But today I want to focus on an aspect of the Diamond Celebration that has been a little bit overlooked - the merchandise. We hope you've been following us along on our Facebook and Instagram accounts. If you have, you may have seen some of these pictures before. If not, you're in for a treat!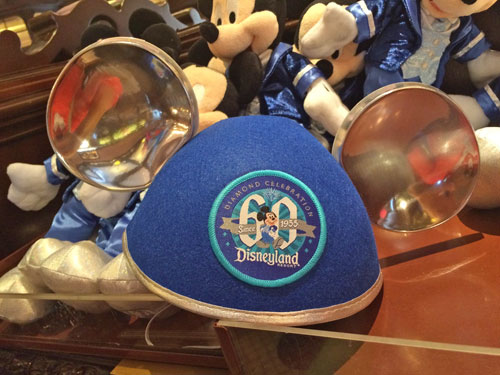 No celebration is complete without the classic Mickey Ears hat with a twist! You can see that even the Mickey plushes in the background are dressed for the special occasion.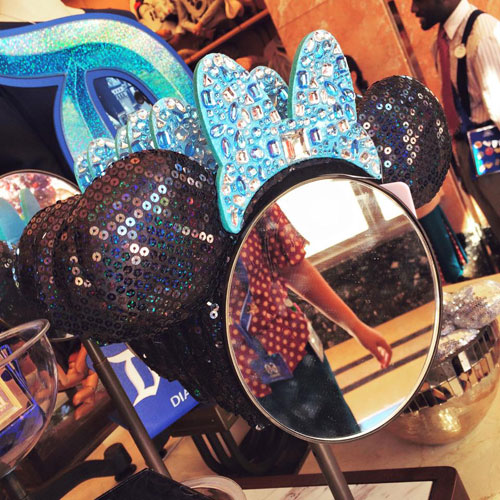 If you're a Minnie fan, you'll love these blinged out Minnie headbands. You'll be dazzling for sure in these beauties!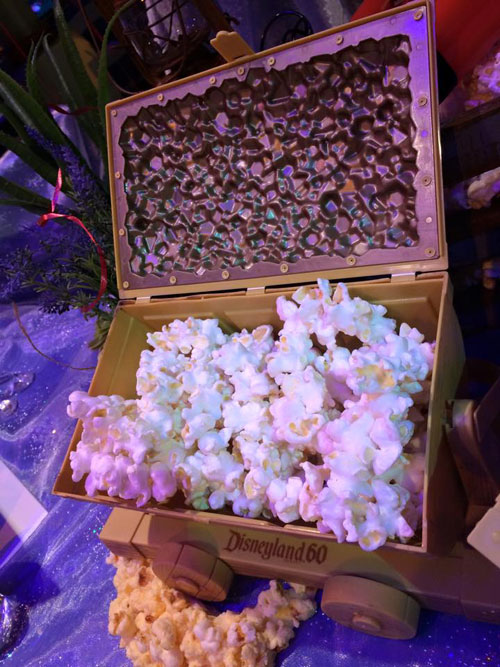 These commemorative popcorn boxes are so cute, we'd "pop" into Disneyland just to grab one of these!



Special 60th Anniversary Disney pins are available. You won't want to trade these - but you may want to keep your eyes open for any Cast Members that are rocking these sparkling pins and trade for them.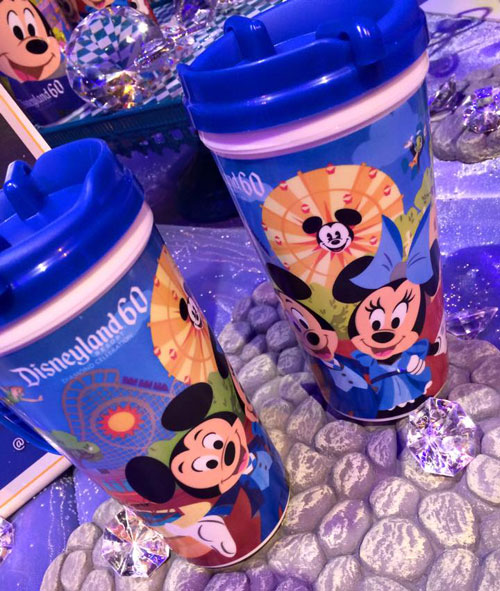 These vintage looking cups are too cute!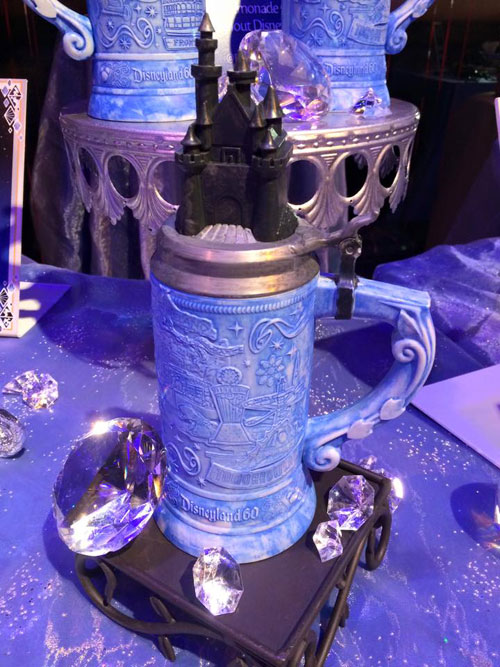 These steins look just like they came from a fairy tale come true!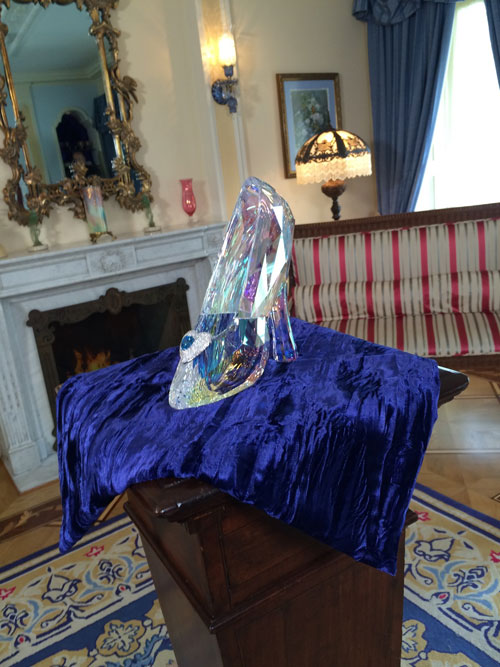 And speaking of fairy tales come true, lucky park guests have the opportunity to win one of these exclusive Cinderella glass slippers as part of the Disneyland Diamond Days Sweepstakes! One crystal Cinderella slipper topped with a diamond and topaz pendant will be given away each week. Other potential prizes include a tour guide for the day, diamonds, a tailgate party in Cars Land, and even an overnight stay in the Disneyland Dream Suite. Winners must be present at the Disneyland Resort and instructions on how to enter are available at the Resort.

The beauty of the Disneyland Diamond Celebration is that you don't have to win a prize to feel like you won a prize! The decor is stunning, the shows are unlike anything you've seen before and the entire resort has that celebratory feel that can't be replicated outside of Disneyland. You won't want to miss it!

Our team got to see the final unveiling of the 60th Anniversary Sleeping Beauty Castle, and we think you'll agree, it is spectacular.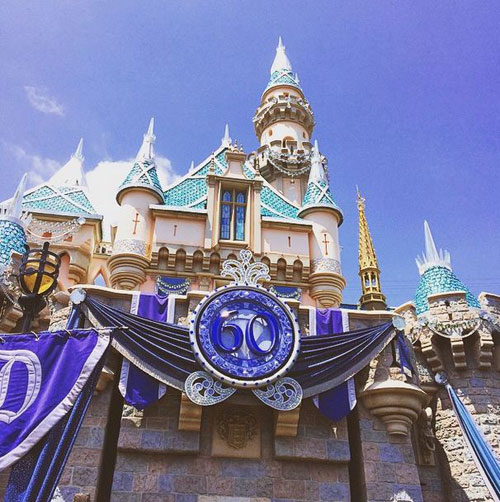 Don't miss any of the magic! Book your Disneyland Diamond Celebration today! All of our Disneyland packages can be booked online or over the phone at 855-GET-AWAY. The best part is that since there is so much to see and do, we give you an extra day and night to see it for free with our ticket and hotel specials! You'll want to book early to get these specials, so call or search online today and you can hold your package for as low as $125 down. Let's celebrate!


Check out these other great articles:

15 Can't Miss Disneyland Diamond Celebration Updates
Why You Need to Stay at a Disneyland Resort Hotel
5 Insider Tips to Squeeze the Most Out of Your Disney Character Dining Experience