Disneyland's PhotoPass is the easiest and most magical way to capture your family's vacation memories. We get a lot of questions about this service, so we put together 5 things you need to know about Disneyland PhotoPass.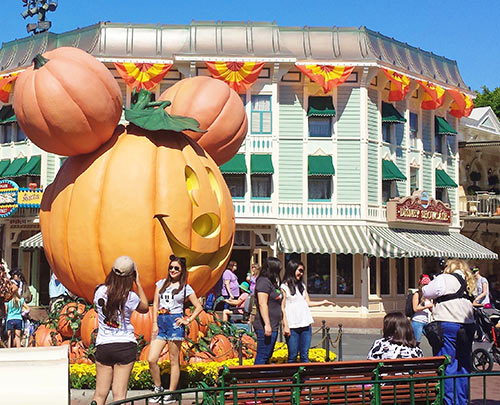 Nothing is more magical than your trip to Disneyland, except maybe the pictures that help your magical moments last forever. The easiest way is to let Disneyland capture those moments for you! Disneyland PhotoPass Service is the perfect way to snapshot your Disney adventure all along the way. To make sure you get the most out of this great service, here are the top five things you need to know about Disneyland PhotoPass Service:
1. Disneyland PhotoPass Photographers:
PhotoPass Photographers are located at some of the most photographed locations throughout the Resort ready to take a picture of your entire group. This works especially well since selfie sticks are not allowed at Disneyland and no one has to stay out to take the picture! The first time someone takes your picture, you'll be given a PhotoPass card so all of your pictures can be tied to one account. Keep that card and give it to each photographer throughout your trip. Disneyland PhotoPass photographers will also take pictures with your camera or phone if you ask, but PhotoPass does have some exclusive perks we'll talk about later. Here is a list of the locations you will be able to find PhotoPass photographers:
Disneyland Park:
New Orleans Square
Mark Twain Riverboat
Fantasyland
Mickey's Toontown
Matterhorn Bobsleds
Plaza Inn (during Breakfast with Minnie & Friends)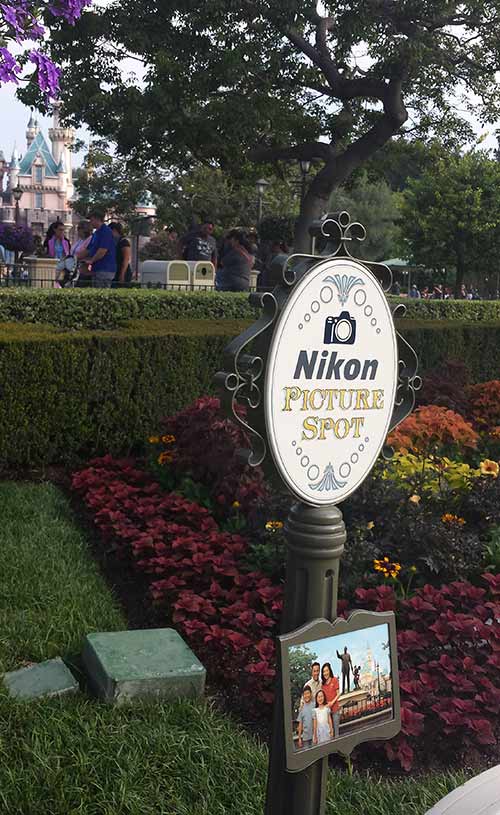 Disney California Adventure Park:
Buena Vista Street
Hollywood Land
Cars Land
Radiator Springs Racers
Redwood Creek Challenge Trail
Ariel's Grotto (during character breakfast and lunch)
Disneyland PhotoPass photographers can also be found at Disney's PCH Grill inside Disney's Paradise Pier Hotel during Surf's Up with Mickey and Friends Breakfast and Goofy's Kitchen at the Disneyland Hotel.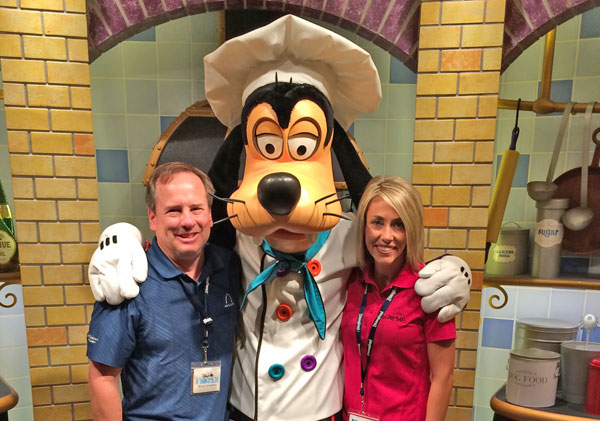 2. PhotoPass Cameras:
Second, not only are there Disneyland PhotoPass photographers all around the park to take your picture, there are also PhotoPass cameras located on specific attractions. There's nothing like being able to capture those on the ride and in the moment times - especially your child's first time on a ride! These attractions include PhotoPass cameras:
Disneyland Park:
Space Mountain
Splash Mountain
Disney California Adventure Park:
California Screamin'
The Twilight Zone Tower of Terror
Radiator Springs Racers
As you finish the ride and head toward the exit, there will be a preview wall to view your photo. It will have the number listed on it, so you can add it to your PhotoPass account. We recommend grabbing a picture of the number with your phone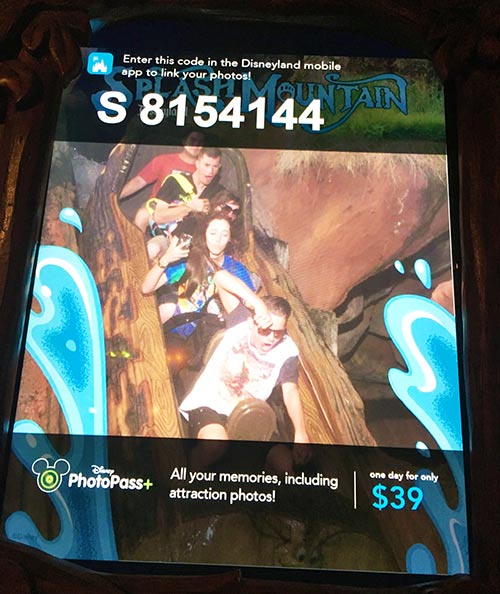 3. Magic Shots:
Just when you thought your photos couldn't get any more magical, they can! By choosing the option of Magic Shots from the PhotoPass Service, an animated Disney Character will be involved in your photo as well. With this option, a Disneyland PhotoPass photographer will position you in such a way that when you log on to view your photos, your photo will include an animated Disney Character in it with you... just like magic!
4. Animated Magic Shots:
Fourth, similar to Magic Shots, Animated Magic Shots also bring more magic to your photo. By choosing this option, a short video with an animated Disney Character will introduce your digital photo, bringing it to life. How fun is that?
5. PhotoPass Prices:
Finally, so now that you are dying to use this picture perfect PhotoPass Service on your next Disneyland visit, let us fill you in on the pricing. As of today, there are two different pricing options: one for one day and the other for one week. Both options include digital downloads of all of the Disneyland PhotoPass photos, attraction photos and videos, dining photos and Magic Shots for your specified time. Obviously, the best value is the week pass option so you can record your entire vacation. Just be aware that you have 45 days to download your images and purchase the PhotoPass package. Also, you should know that you can use the service in the parks completely free. You only pay if you want to purchase any of the downloads. We have a feeling once you see them, you'll want them!
Disney PhotoPass+ - One Day = $39
Disney PhotoPass+ - One Week = $69
Whether you are in New Orleans Square, Cars Land, dining with the Disney Characters at Goofy's Kitchen, or anywhere in between, Disneyland PhotoPass Service is ready for you. And so is Get Away Today! We'd love to help you plan that picture perfect Disneyland vacation and save the very most. All of our Disneyland packages can be found online, or you can call our agents at 855-GET-AWAY.

Check out these other great articles: