Disneyland Pumpkin Twists are one of the most festive treats available during Halloween Time at Disneyland! They are the perfect way to satisfy your seasonal sweet tooth. We've put together our very own Disneyland pumpkin twist recipe so you can have a little taste of the magic at home!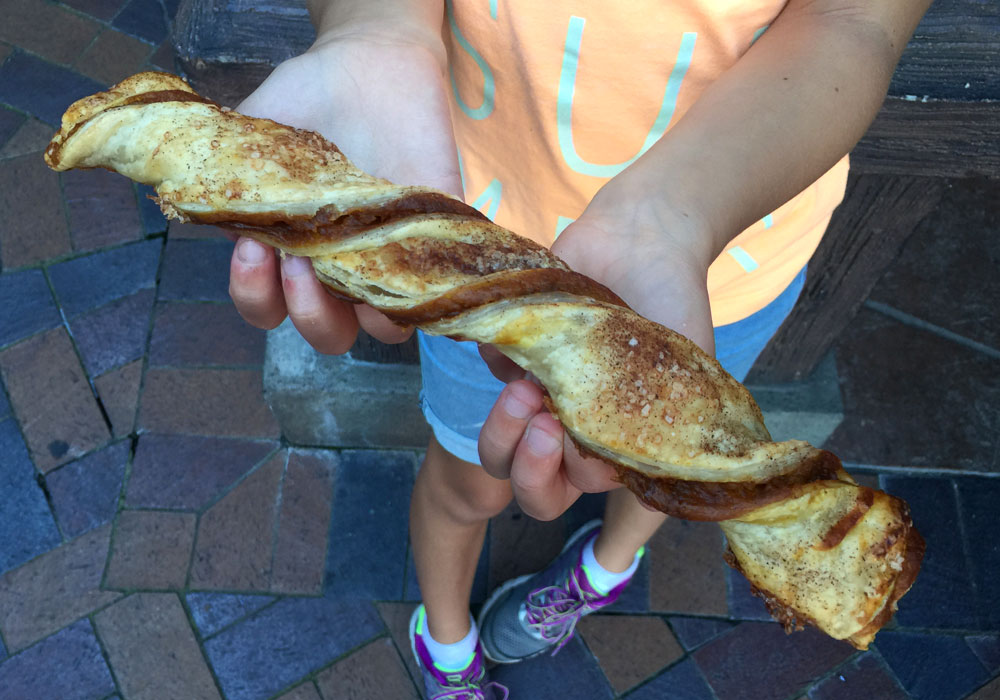 I love that you can always find something new at tasty at the Disneyland parks. With each season, the Disney bakers and chefs create seasonal eats that are festive and delicious.
Halloween Time at the Disneyland Resort
is one of the best times to visit the parks because of the food. Cinnamon, caramel, pumpkin, apple and spices abound.
I just got back from a trip to Disneyland and was able to sample some of the best fall creations in the park. I am excited to recreate the Disneyland Pumpkin Twists for you on the blog. These are a light and flakey pumpkin dessert. It is a mix between pumpkin pie and a puff pastry. You will love each bite!
There are a handful of bakery carts stationed around the Disneyland park that offer this dessert. We found ours right next to the Royal Theater in Fantasy Faire. You can get your Disneyland Pumpkin Twist and then enjoy it while you watch an entertaining performance of Rapunzel or Beauty and the Beast at the Royal Theater. Huzzah!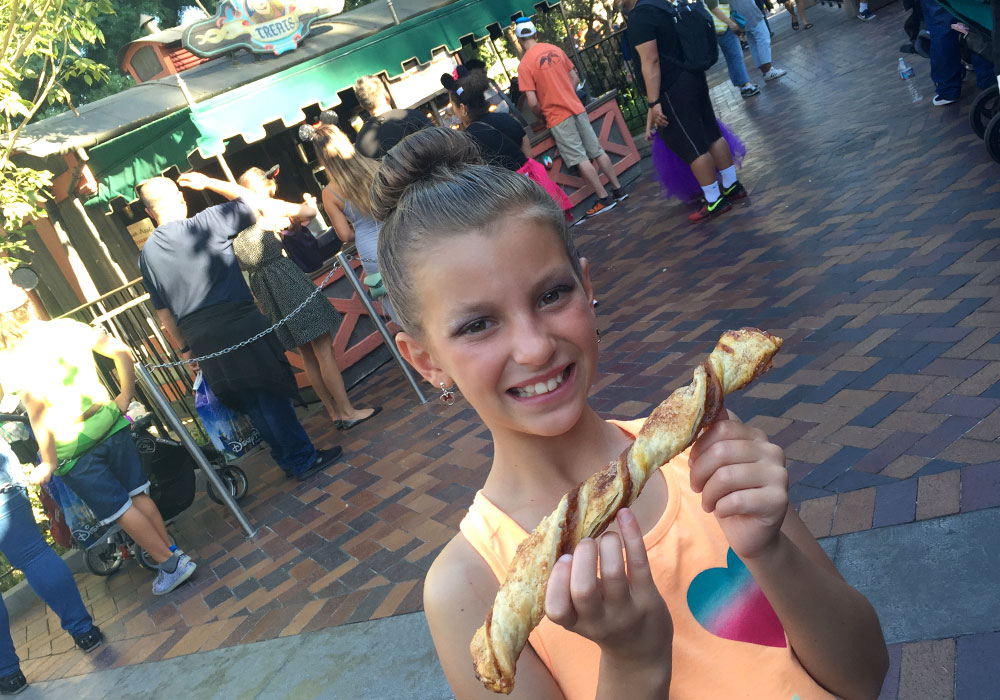 Disneyland Pumpkin Twist Dough:
1 Box Puff Pastry Dough

Disneyland Pumpkin Twist Filling:
1/2 Can of Pumpkin Puree
1/3 Cup Sugar
1 TBS Cinnamon
Dash of Nutmeg
Dash of Allspice
1 Egg
Disneyland Pumpkin Twist Topping:
Eggwash (1 egg and 1 TBS milk)
2 TBS Sugar
1 TBS Cinnamon
Puff pastry dough is found in the freezer aisle by the frozen pies. The box I purchased came with two sheets of dough. You will need both sheets. Let it thaw completely at room temperature. Then, unfold one of the dough sheets out onto a cutting board.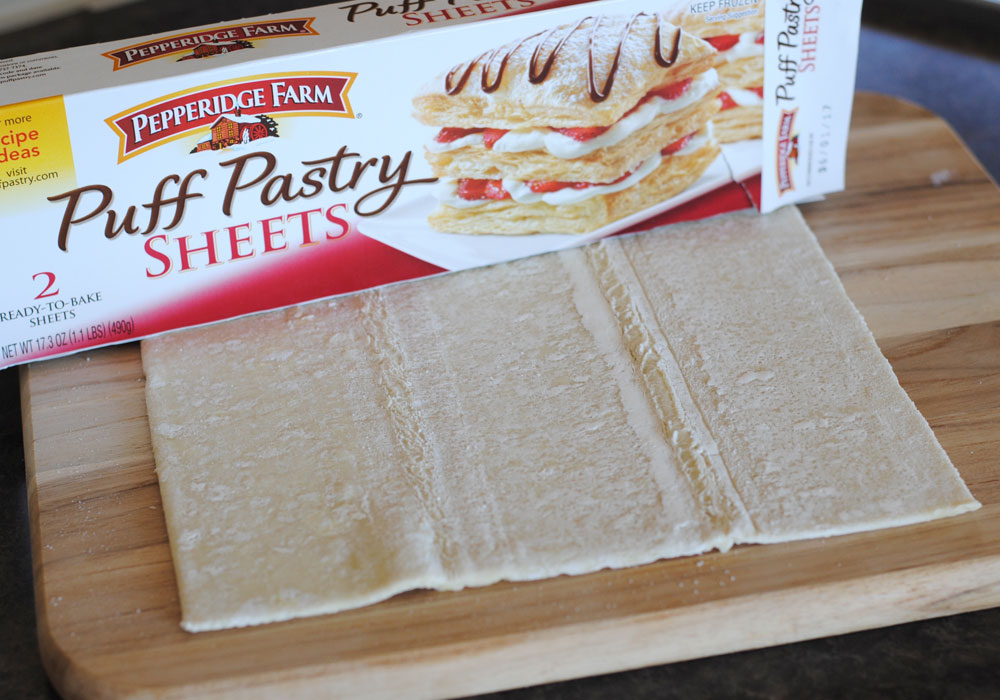 Mix together the egg, pumpkin puree, sugar, cinnamon, nutmeg, and allspice in a bowl. Stir until it is all combined. Preheat the oven to 400 degrees.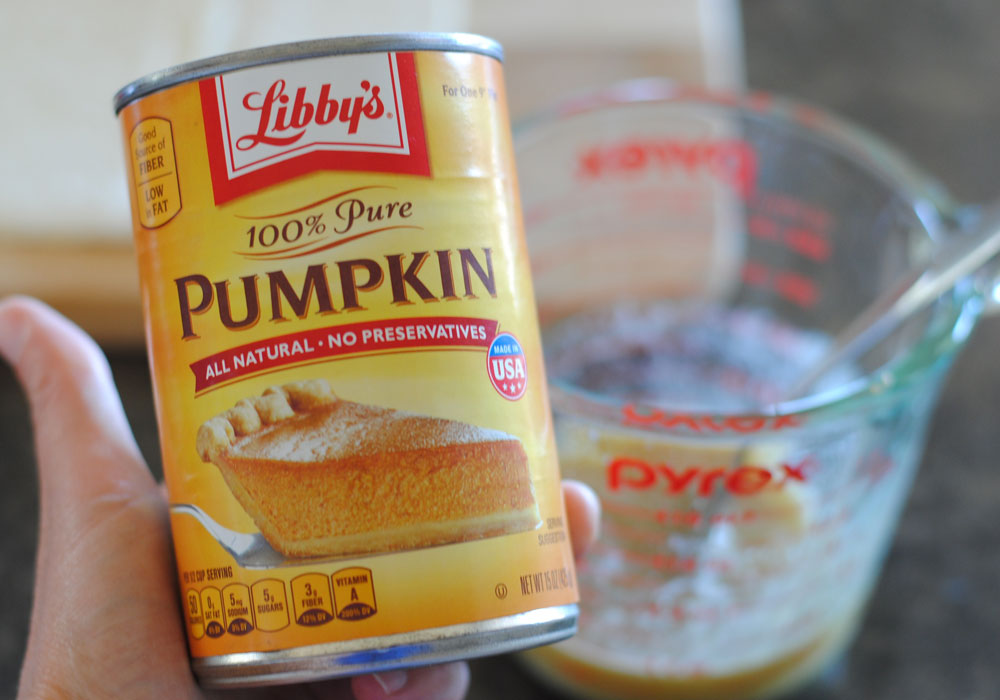 Spread the pumpkin mixture onto the pastry dough. Make sure to get a nice even coating across the entire sheet. I would do it thick enough that you can't see through to the dough, but not thicker than 1/4 inch. I would have liked to have a little more filling in my finished product than I got. So, don't be afraid to spread it on!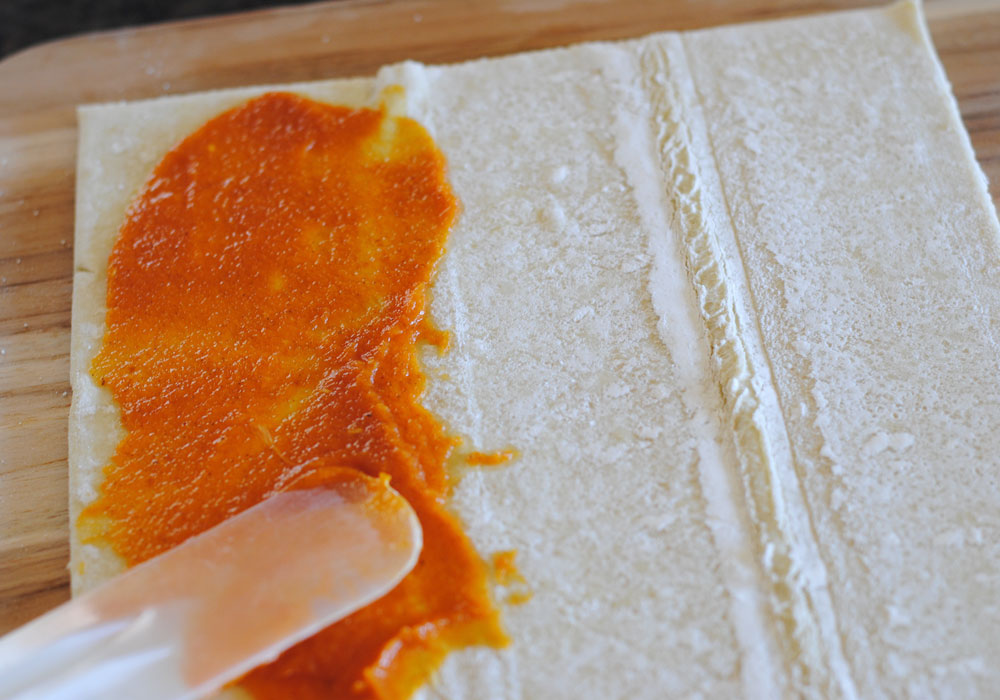 Lay the second puff pastry sheet onto the top of the filling.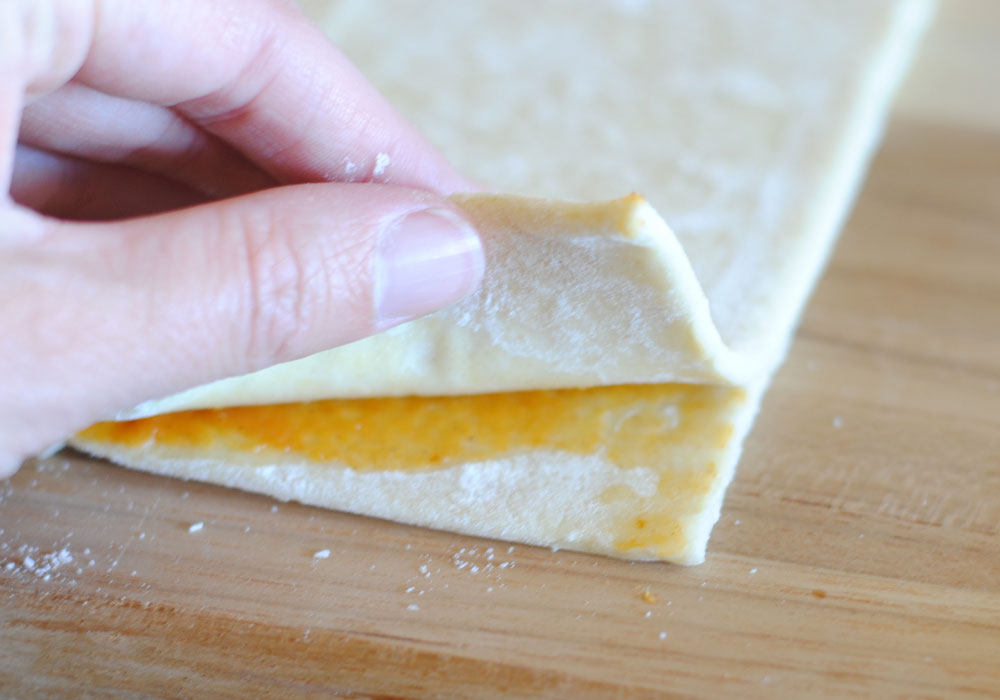 Use a pizza cutter to slice the dough into 1 inch strips.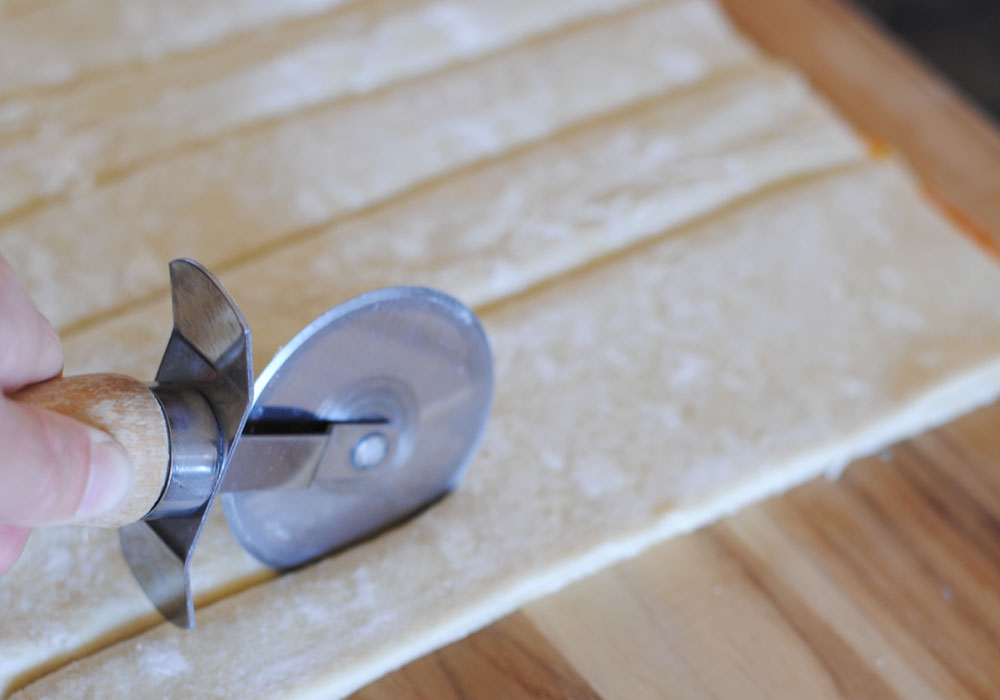 Line a baking sheet with parchment paper. If you don't have any, you can spray your baking sheet with cooking spray instead. Then, twist each of the dough slices into their shape. Hold onto each end and twirl the dough to make it twisted.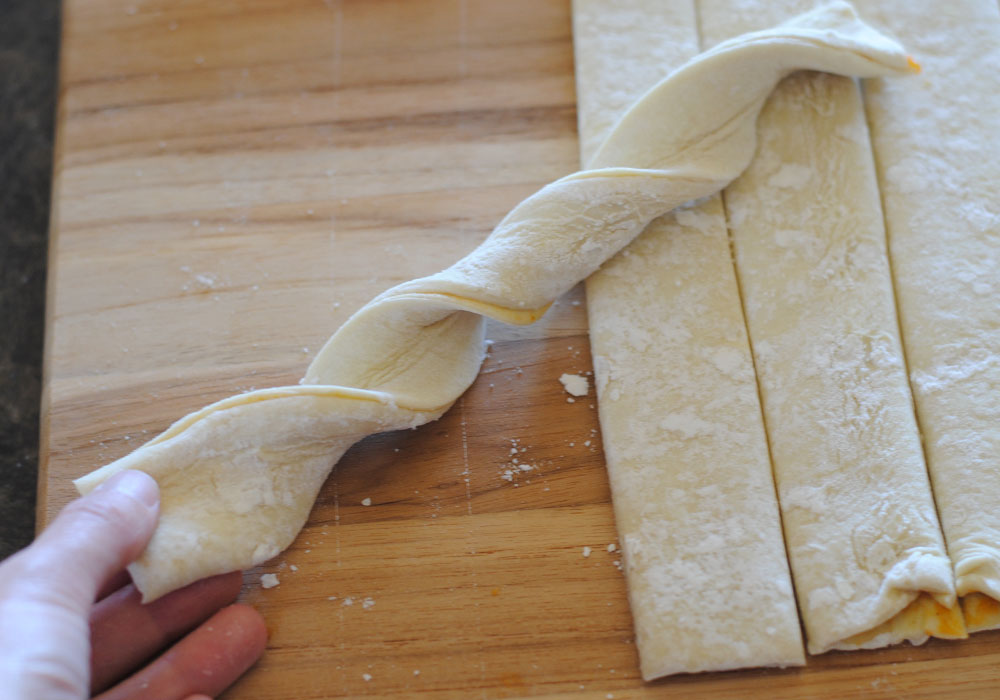 Next you'll make your eggwash by whisking your egg and milk together. Coat the twisted dough with the egg wash mixture.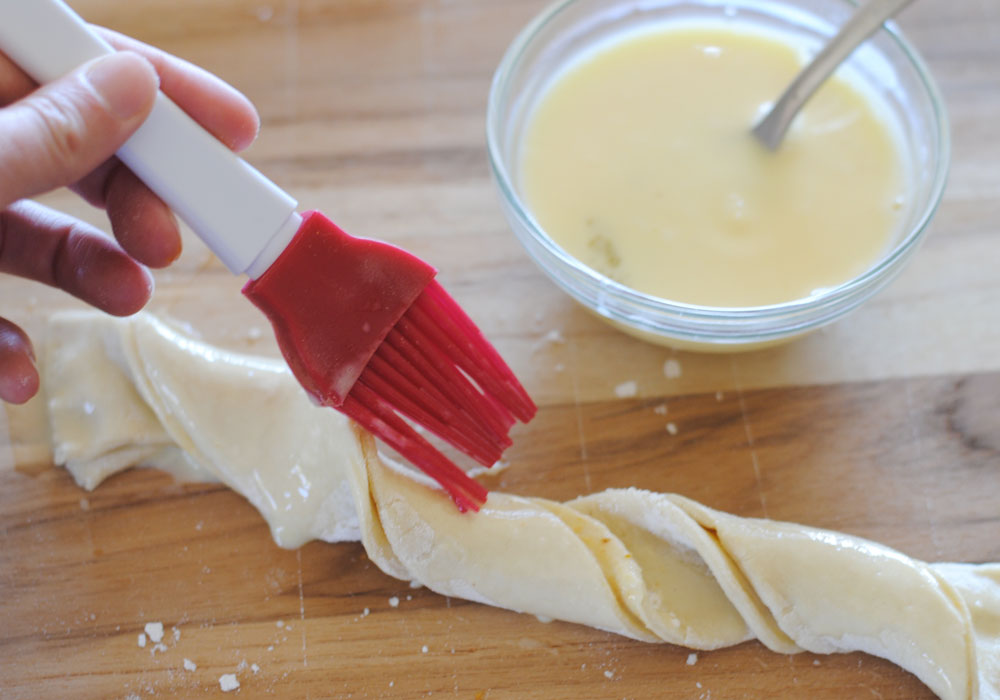 Then, sprinkle the top of each twist with a good amount of sugar and spices. Repeat the process until all of the pumpkin twists have been coated with eggwash and sprinkled with goodness.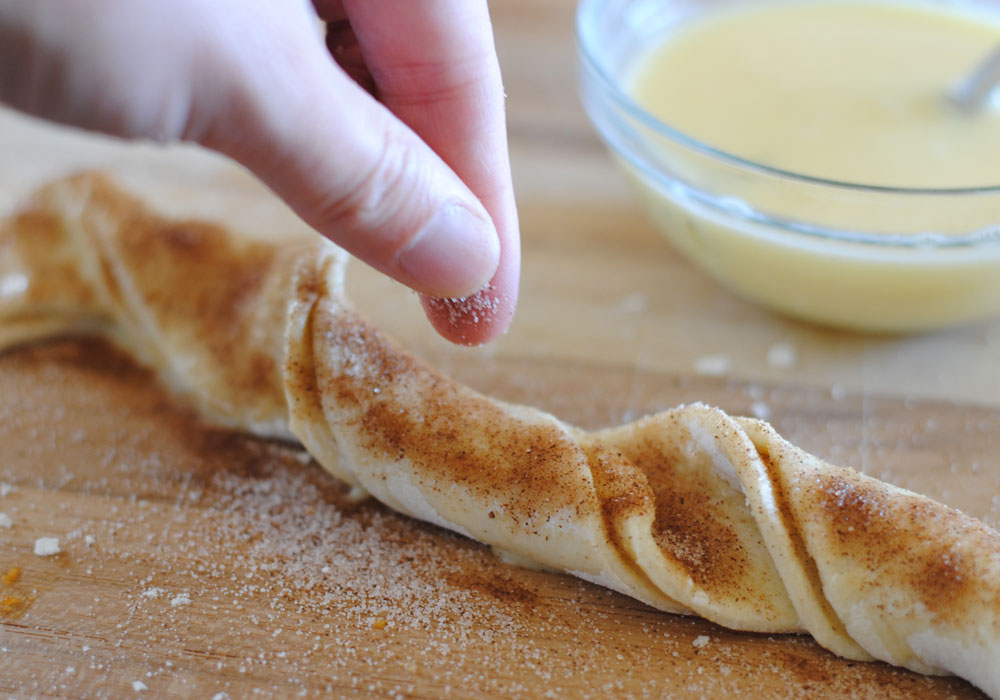 Press down on the edges of the twists to secure the layers together.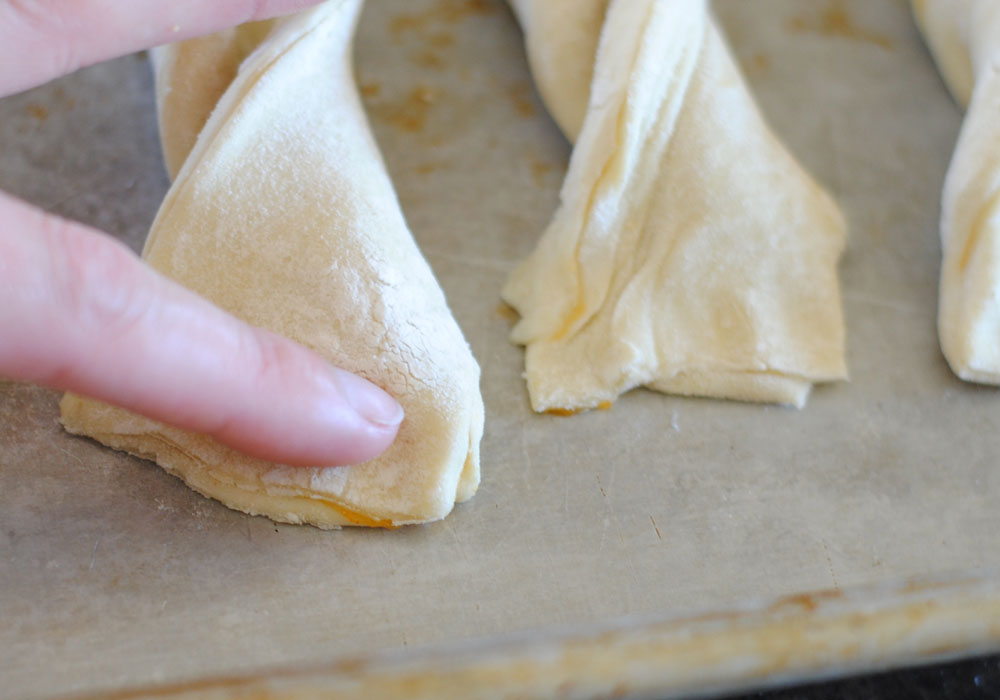 Bake in the preheated oven for 13-16 minutes, or until the tops are golden brown and the pastry is puffed up.
Then, enjoy taking a bite out of your own Disney Pumpkin Twist masterpieces.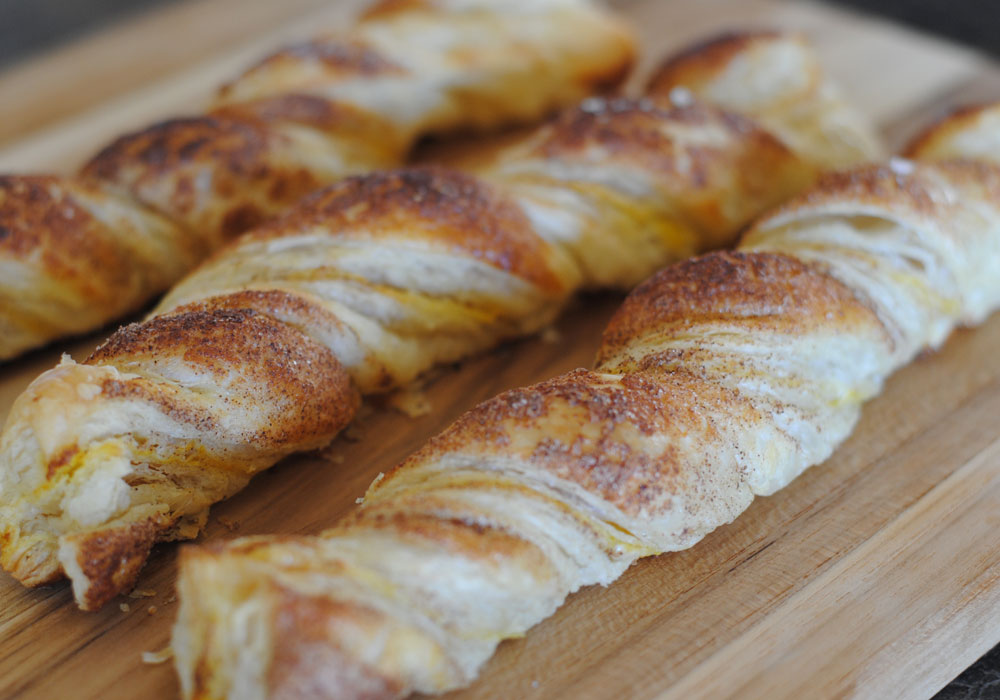 We hope you enjoy this little taste of magic from the Disneyland Resort! If you haven't booked your Halloween Time Disneyland vacation yet, there's still time! Halloween Time at the Disneyland Resort is the most festive time to visit and features all sorts of seasonal sweets, costumed characters and Halloween fun. Book any of our Disneyland packages online or call our Disney vacation experts at 855-GET-AWAY.

Check out these other great articles: