When I was a little kid, the most exciting thing in the world was receiving a letter in the mail. Now, imagine how excited I was when I received a letter from Mickey Mouse inviting me to come see him at Disneyland!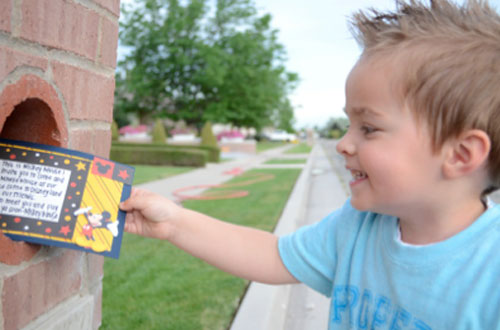 I thought this would be a great idea to surprise my little man with a trip to Disneyland. Every morning he comes out with me to get the mail and when there is no mail for him he is always a little disappointed. So, when he received a letter, and not just any letter, but one from Mickey Mouse he was so excited and happy!! He held on to it all night and had to sleep with it. The letter, combined with the pictures I took of him, is something I can put in his scrapbook for us to remember forever.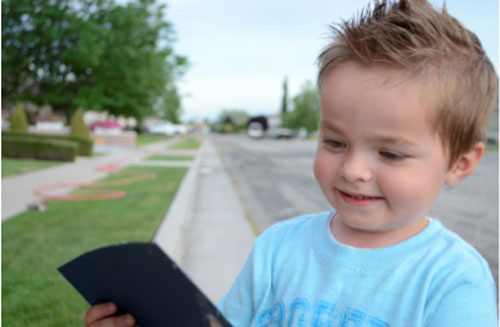 If you are looking for a fun, but very special way to surprise your kids with a trip to Disneyland, I recommend trying a letter from Mickey. It will put a smile on your face and theirs.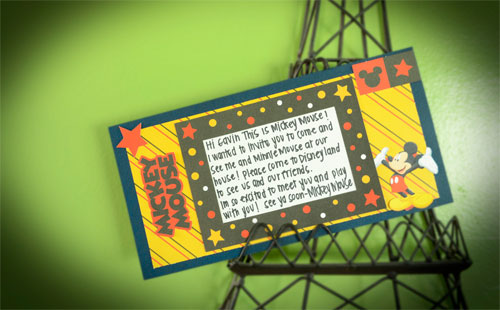 The letter was easy to make by using scrapbook paper, stickers, stamps, and some glue. You can customize the letter to fit your own trip whether you're going to Disneyland, Disneyworld, or on a Disney Cruise. This is a very inexpensive, but super cute idea.

You also can choose to create the letter from your child's favorite Disney character and let it be an invitation from that character to dinner at Goofy's Kitchen! Goofy's Kitchen is my favorite character dining because there is always such a wide variety of characters to meet and greet. If you would like to treat your daughters, you may want to send an invitation to them in the mail from their favorite princess to join them for dinner at Ariel's Grotto. Ariel's Grotto is located on the pier inside Disney California Adventure Park and is guaranteed to have multiple princesses for your children to take photos with. Get Away Today has premium character dining for only $22 per child and $43 per adult, and regular character dining for only $17 per child and $33 per adult.
To plan your your family's magical Disney getaway, go online or call our reservation staff at 855-GET-AWAY for any of our Disneyland packages!

Check out these other great blog articles:
How To Make Disney Princess Crowns
Dine with a Bunch of Characters