There are so many things to love about fall! One of our very favorite things about this time of year is enjoying delicious treats – especially a candy caramel apple! And what's better than a candy apple? – Mickey and Minnie candy apples! These ultimate candy apples are exclusive to the Disney Parks, unless you create some of that Disney Magic at home with your family. These dipped apples are fun, festive and delicious, and a great way to get everyone even more excited about your Disneyland vacation!




Here is what you'll need:
Granny Smith Apples
Candy Apple Sticks
Caramel
Wax Paper
Marshmallows
Milk or Dark Chocolate (I prefer Milk)
White Chocolate
Jelly Beans (for Mickey's buttons)
Red Sugar
White Chocolate Chips (for Minnie's polka dot skirt)
Red Ribbon (for Minnie's bow)




1. We know how busy life can get, so we decided to make the process a little easier by buying our apples already coated in caramel from a local gourmet chocolate shop. If you enjoy making caramel from scratch, or buying caramel squares to melt and dipping your own – go for it! Just make sure to let your caramel apples cool completely (maybe even overnight) on wax paper before moving on to the next step.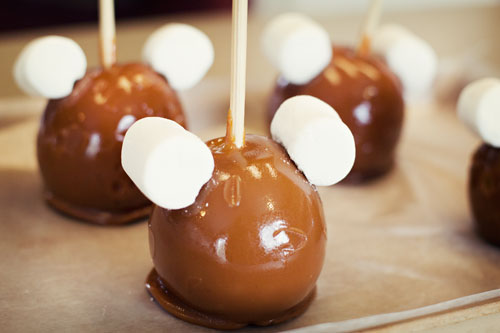 2. Use the marshmallows to create your Mouse Ears. Slice a small part of the marshmallow off to expose some of the inside sticky part. Press them onto the caramel apple. (Hint: We found that our ears would slide down sometimes after dipping in chocolate, so we attached them with toothpicks to secure them in place. Just remember to take the toothpicks out before eating!)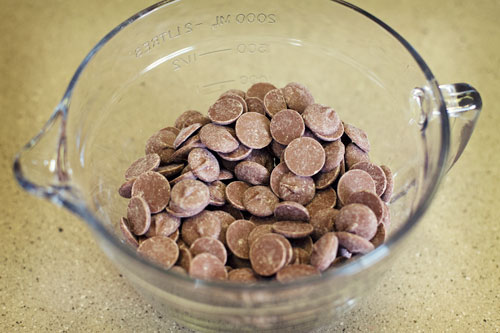 3. Melt your milk chocolate. We melted ours in the microwave in a microwave safe glass dish. Cook one minute at a time – stirring in between each minute cycle. It should only take about 2 or 3 minutes. Do not over cook your chocolate.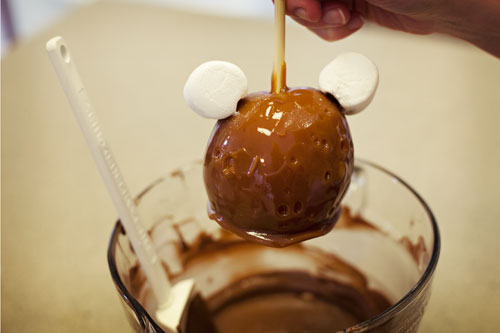 4. Now you are ready to dip your apples! Dip them into your warm melted chocolate. Coat the entire apple and ears. You want a good even coating. Give the apple a couple of shakes to get the excess chocolate to drip off. Set on wax paper to cool and let cool completely.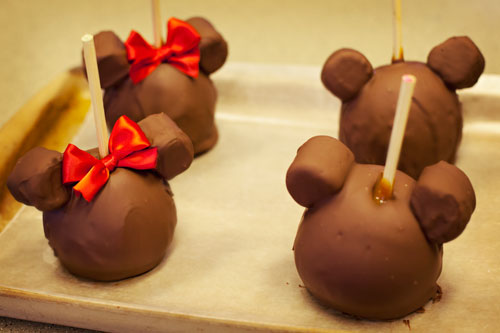 5. Cut some red bows ahead of time out of red ribbon, and while the chocolate is still semi-warm, press the bows onto the top of the Minnie apples.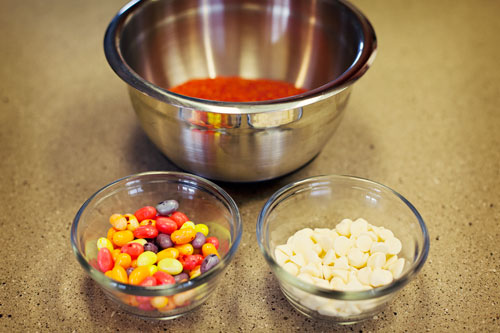 6. While your apples are cooling, gather your toppings. We used red sugar crystals, yellow jellybeans (for Mickey's buttons) and white chocolate chips (for Minnie's polka dots).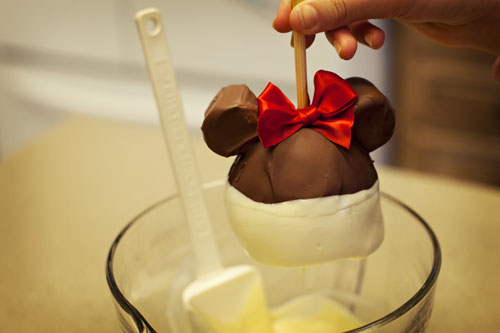 7. Melt your white chocolate the same way as your milk chocolate. Dip your apples only half way up into the warm white chocolate.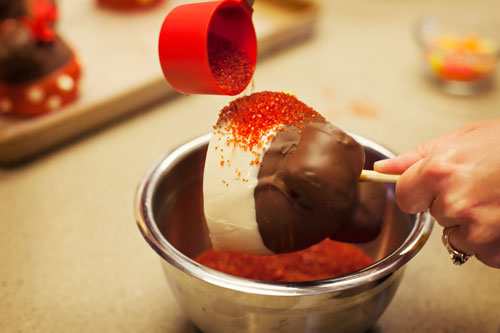 8. Immediately attach the yellow jellybeans (Mickey's buttons) onto the white chocolate (it will act as your "glue") and then completely coat the white chocolate with red sugar crystals. Follow this same process for your white chocolate chips (Minnie's polka dots) and fully coat with red sugar. Transfer to wax paper and let cool completely.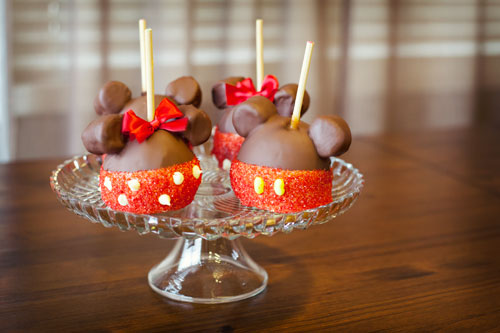 Enjoy this magical Disney treat with your loved ones, then treat them to a Disneyland vacation! Fall is a great time to enjoy the Magic of Disneyland, but luckily you can find the iconic Mickey and Minnie candy apples at the Parks all year long. Book any of our Disneyland packages online or call 855-GET-AWAY and talk to one of our Disney vacation experts!

Check out these other fun activities and articles: