These easy DIY Super Hero Sweatbands are perfect for a super hero party or event. Transform an ordinary kid into a super hero in a flash - just in time for Summer of Heroes at Disneyland! Strap on the sweatband and get ready for action and adventure.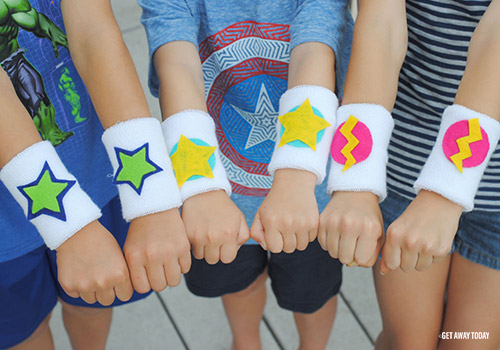 Every kids deserves to feel super. Being a hero doesn't require lightening speed, x-ray vision or the ability to fly. It takes a good heart and a willingness to help someone in need. A good costume helps too! This summer the Summer of Heroes takes over Disney California Adventure Park and it inspired this fun craft.
These easy DIY Super Hero Sweatbands are the perfect addition to any super adventure! Whether you are getting ready to fly down a playground slide, escape from a tickle monster's grasp, or clean up the scary mess in your room, adding a super hero sweatband will help you get the job done in true heroic fashion.
Let your little heroes create their own super hero sweatband or make them as a gift. They are inexpensive and easy to put together. In the land of make believe, grand things can happen. Make today super.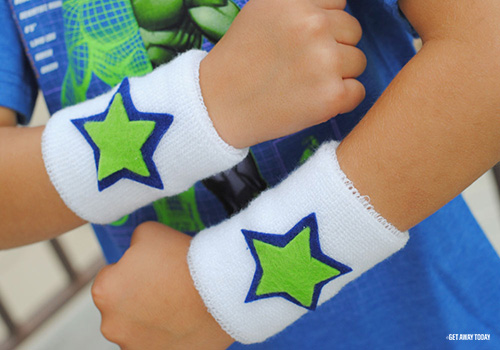 You Will Need:
Set of Sweatbands for each person
Hot Glue Gun
Start by printing out the
Super Hero Sweatband Shapes Pattern
. These shapes are totally optional. You can be creative with your own super combinations. Mix and match them in a variety of ways to keep each pair unique. The pattern has a circle, lightning bolt, small star and large star.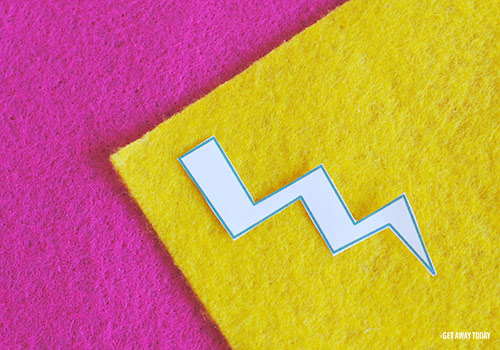 Cut the patterns from the printed paper. Then, trace the shapes onto felt with a pen or marker. Trace carefully. I noticed that permanent marker worked better than the washable kind. If you are working with light colored felt, use a light colored marker so it doesn't show through.
You will need to trace two of each shape you choose. That way, you can make both of the super hero sweatbands match.
Cut the shapes from the felt. Be careful to do a good job during this part. Luckily, felt is easy to cut and it doesn't fray. It is very easy to work with! Even super kids can do it.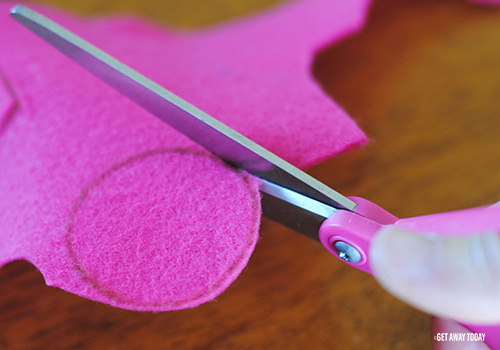 Plug in the hot glue gun to get it ready. Once your shapes are all cut and ready to go, you can glue them together. Place a line of hot glue around the edge of the top shape and then press it onto the second layer shape. It sets up quickly.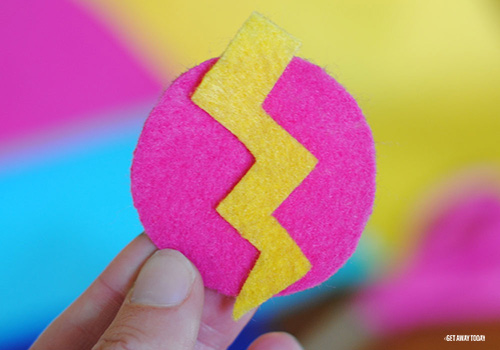 Once the layers are together, you can glue the entire super symbol onto the super hero sweatband. You can find these at your local super store or get a pack from Amazon.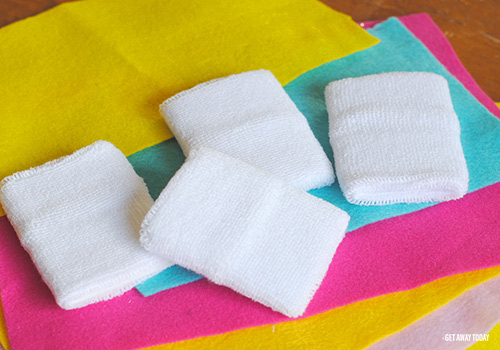 Squeeze a layer of glue onto the back of the super symbol and place it onto the middle of your sweatband. Hold it in place and secure the edges so they are connected completely.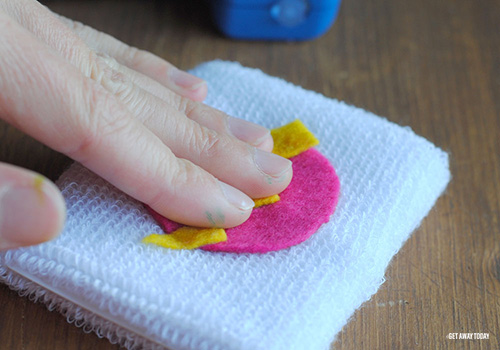 Repeat the process until all of your super hero sweatbands are ready for action!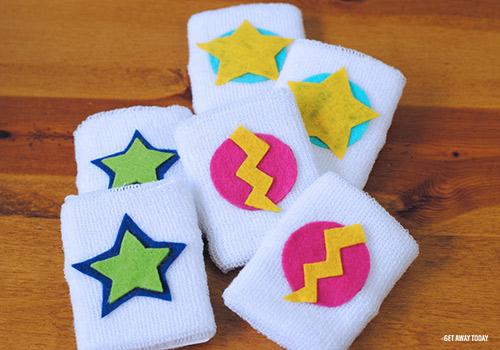 Now you're ready to be part of Summer of Heroes at Disney California Adventure Park! The Avengers and the Guardians of the Galaxy will be out and about in Hollywood Land from May 27th through September 10th. You can shake and groove at the Guardians of the Galaxy Awesome Dance Off, or learn how to fight like a real super hero at the Super Hero Training Camp with Hawkeye and Black Widow!
Bring your autograph book, because your favorite heroes will be available for meet and greet experiences. It is going to be an action packed event full of adventure and excitement. Keep an eye out for dramatic entrances and sudden fight scenes in the streets. Summer of Heroes is going to be epic!
Wear your own Super Hero Sweatbands during your day at Disneyland to get into the spirit of the fun event. If you haven't booked your summer vacation to Disneyland, there's still time to get super savings with Get Away Today. You can book any of our
Disneyland packages
online or by giving our travel experts a call at 855-GET-AWAY.

Check out these other great articles: