As a parent, my first priority when we go on a vacation is keeping my kids safe. I have had moments when I am not able to locate one of my children in a crowd, and the feeling is terrifying. A few years ago, my family was vacationing at Disneyland. We were strolling along and noticed a small girl, about 3 years old, wandering around crying. My husband asked if she was lost and she said, "Yes." We soothed her fears and told her that we would help her find her family. We didn't know her name. She didn't know her phone number. I felt helpless knowing that her parents were probably frantically searching for her. My husband put her up on his shoulders so she was in clear view and we decided to wait for a few minutes where we were in case her family was still nearby. If they didn't show up, we planned to take her to the Lost and Found area in the park. Luckily, it only took 5 minutes for her mom to find us! The relief on her face when she spotted her little girl brought tears to my eyes.

After that experience, I had a long talk with my children about being safe. We established a buddy system so no one would ever be alone. I also decided to make these cute ID necklaces for the kids to wear when we are traveling. My kids loved making them, and while we were stringing on beads and charms, we talked about how to be safe. I know that if my small ones ever wander off, they can be identified and I can be contacted immediately.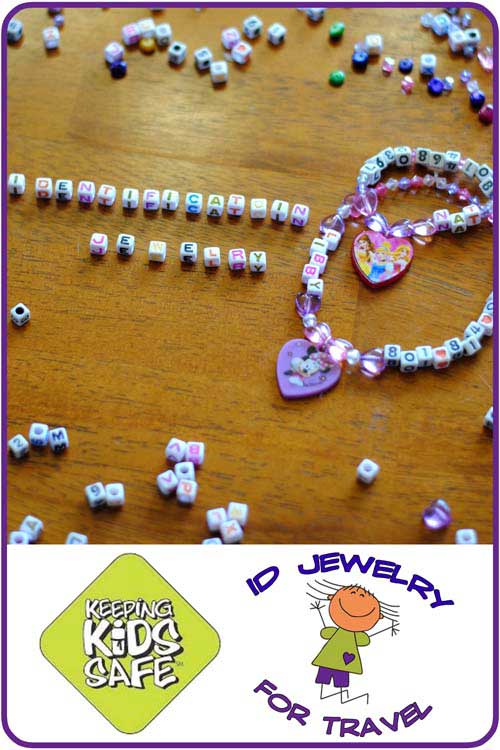 Vacation ID Jewelry is easy to make and the supplies can be purchased at a craft store or online. You will need several types of beads. To make it super easy, we've included links to each type of bead: I bought a bag of alphabet beads and number beads. We wanted to have some Disney Character charms, so we picked out a few necklaces from the dollar store to re-purpose as well. You will need a roll of stretchy jewelry elastic too.

List:
Number beads
Letter beads
Full kit of number and letter beads with elastic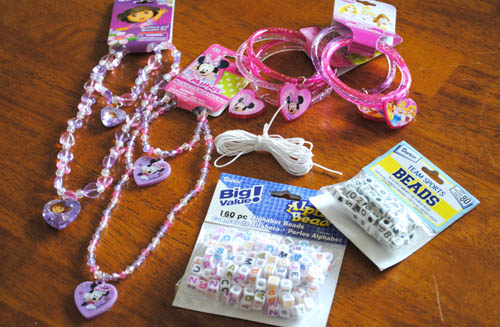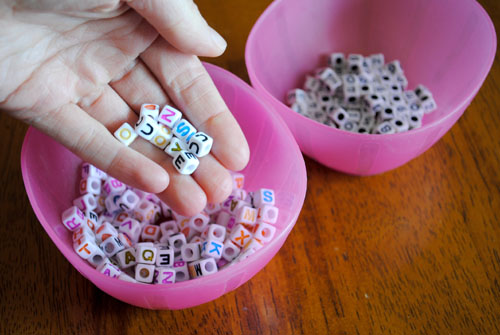 Cut the elastic to the right length for a necklace or bracelet. Leave about 1.5 inches on each end for tying a knot. Lay out your child's name and phone number - or whatever identifiers you want to have on their jewelry.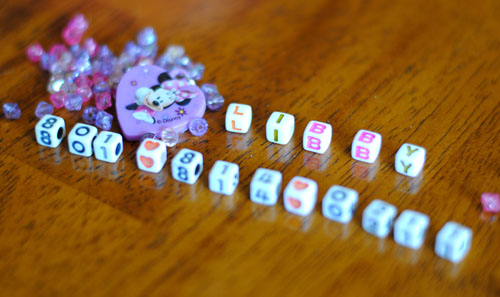 Let your kids help slide the beads onto their elastic. We cut the beads off the Disney necklaces and re-used them on our own jewelry.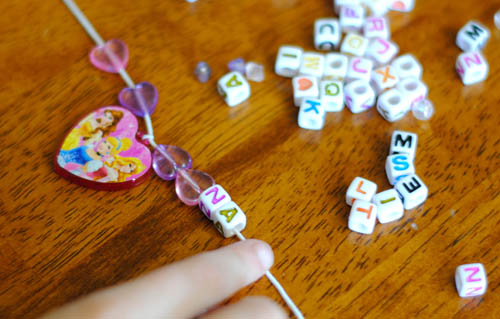 Once all the beads are in place, simply tie a good square knot at the end and trim off the excess elastic.You can also make boy versions of these with just the letters and numbers. It's as easy as that!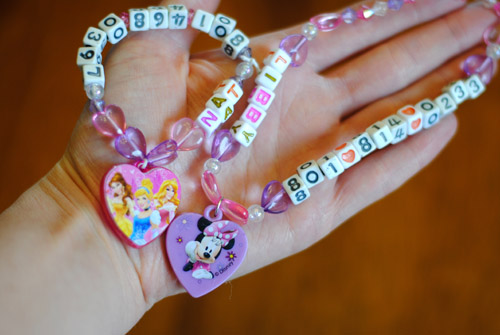 Vacations are even more fun when you have talked to your family about how to stay safe and have a plan.

Let Get Away Today be part of your vacation plan. We'll help you find the perfect hotel and tickets, give you insider travel tips, and take care of you every step of the way. Book your vacation online or over the phone at 855-GET-AWAY. Happy and safe travels!


Check out these other great articles:

7 Things All Parents Should Know Before Taking the Kids to Disneyland
Traveling with Kids: Easy Packing Tip
Road Trip Trick For Happy Kids