It is so much fun to get excited for your vacation before you leave and then re-live your favorite vacation moments when you get home! One of the most popular places to visit at the Disneyland Resort is the new Cars Land. Can you believe it's been two years this month since Cars Land opened? I can't even remember Disney California Adventure without it! The whole city of Radiator Springs is brought to life in vivid detail. Kids of all ages can enjoy racing along Route 66 or cooling off in Flo's Cafe. Bring the Cars Land magic home with you with the Cars character vehicles. Create your own Radiator Springs Racers with a little bit of Washi Tape and a whole lot of imagination. My kids had a blast designing their very own track on our kitchen floor. They played with it for hours and have continued to use it day after day.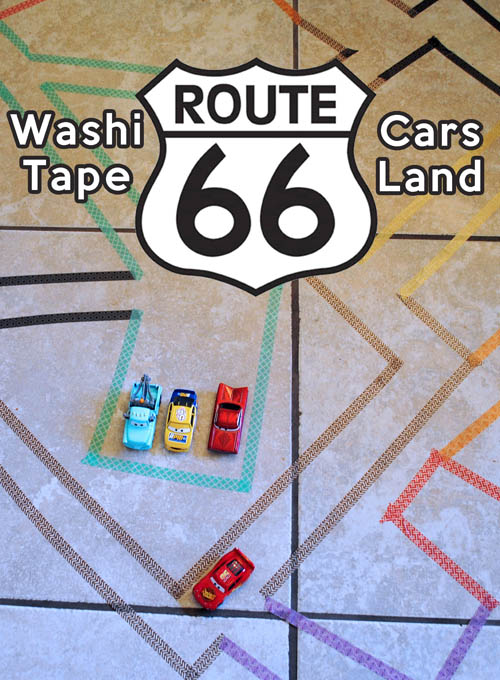 All you need for this activity is a few rolls of Washi Tape, some race cars and a big, flat surface. For the most fun, you can use Cars from either movie. You can grab a car set from Cars Land when you're at Disneyland, or grab one ahead of time.

We found this awesome Cars Land 2 set on Amazon: Cars 2 Race Car Set.

We also loved this set of Washi Tape from Amazon. Washi Tape comes off with ease and leaves very little residue behind.

For your flat surface, you could use a tile or wood floor, or a table.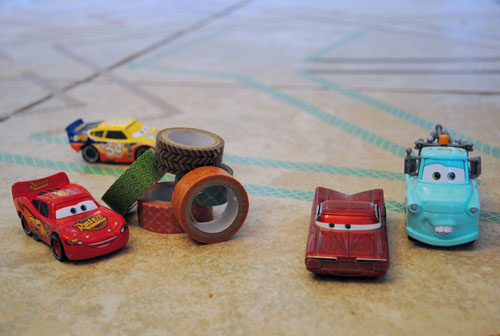 You may need to get the tracks started and offer some suggestions on how to create intersections and turns. It didn't take long for even my four year old to figure out how to do it! All my kids had so much fun designing and creating and mapping out their own Cars Land. Making the roads was half the fun. They took it very seriously!




Once the city is complete, your kids can use their Cars characters to play, drive and race through their creation.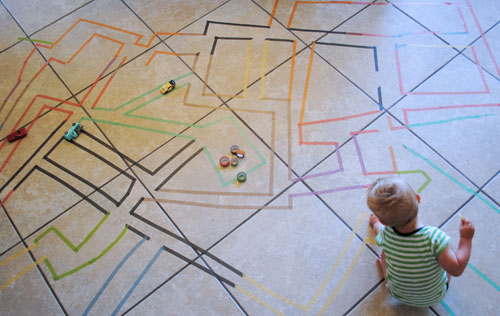 I loved watching my kids work together to create their own special Cars Land and hearing them reminisce about their time at Disneyland. I am sure you will too!

Race to book your family's next vacation at the Disneyland Resort! Our free night specials go quickly. Book online or call our Disney Vacation Experts at 855-GET-AWAY.


Check out these other great articles:

Disney Movie Night: Cars Land
Get Away Today Guests Love Cars Land
Tips to Keep Cool at Disneyland this Summer