With all of the dark and serious themes threaded through the Harry Potter books and movies, the Weasley Twins' crazy antics are a breath of fresh air. As the ultimate pranksters, they know how to keep things light and funny. I mean, Fred and George were born on April Fools Day. Fitting right? In honor of their birthday and of the soon-to-be opening of the magical Zonko's Joke Shop at The Wizarding World of Harry Potter at Universal Studios Hollywood this April, this post is dedicated to helping muggle kids everywhere add a little bit of lighthearted mischief into their homes. Repeat after me, "I solemnly swear that I am up to no good."
My favorite pranks and tricks are the ones that make people laugh, aren't mean, and don't make a giant mess! So, staying with the classic Weasley style, here are an easy 7 kid friendly april fools tricks inspired by the Weasley twins.
Food Swap
This is a simple trick that gets a great reaction! Every so carefully, open the bottom of a snack size bag of chips/cookies. Then replace the contents of the bag with something totally different. For example swap Cheetos from Doritos, or Oreos for Chips Ahoy Cookies. Then, seal the bag discretely with double sided tape. Watch the look on your kids' faces when they open their snack to find a surprise inside. We did this trick one time to a friend who didn't like spicy things. We switched his regular chips with Extra Spicy Doritos. It was so funny watching as he unexpectedly bit into the firey chip. Don't worry, we had some milk handy to cool him off!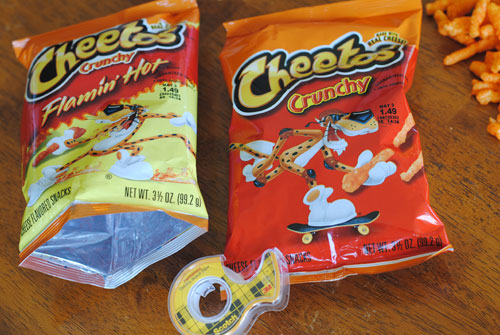 Don't Bug Me!
This slippery trick is one of my boys' favorites. It is a good one to do if you have girls that squeal and squirm at the sight of snakes or bugs! Tie a long stretch of fishing line around the neck of a fake snake or gross looking insect. When the unsuspecting targets are resting on a couch watching television or sitting nicely playing dolls, drag the snake across their play space, wiggling and slithering it along. Or, hang it down over their shoulder from above. Be prepared for a scream.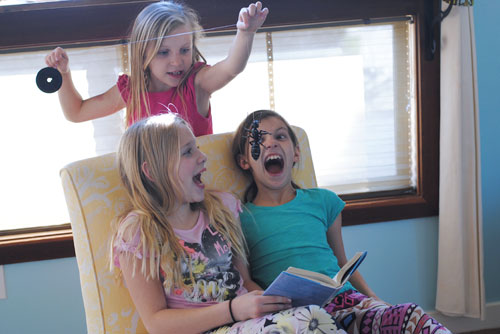 Eye Am Watching You
For some reason giant Googly Eyes are funny just by themselves. But, add them to a prank and they are even cooler. There are lots of ways to use googly eyes to surprise people! One way is to attach them to the ceiling above a bed. Then when your child, or sibling, tucks themselves into their cozy bed at night they look up and see two giant eyes staring back at them. EEK! Or, place them inside of a book that your kids are reading. When they open the book to read a chapter a giant pair of eyes is there instead! Or, secure them to the bathroom mirror and write with a dry erase marker in big bold letters, "Eye Am Watching You!"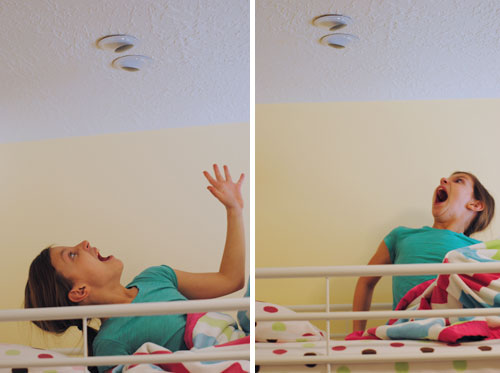 Birthday Wishes
Stick a note onto your child's back that reads, "Wish Me a Happy Birthday Today!" You have to be sneaky when you attach it so that they don't realize it's there. It's much better than a "Kick Me" sign right? Won't your child be confused why everyone thinks it is their birthday? Ha!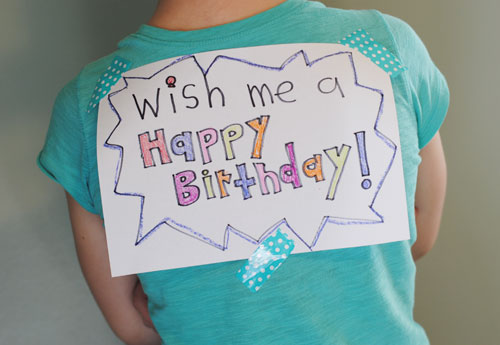 Toilet Paper Talking
I saw this trick on Pinterest awhile ago and it made me giggle. Write a secret message on the toilet paper and then roll it back up on the roll so the message is hidden. You could write something funny. Tell a joke. Or, even write directions on where to look for a secret surprise in the house somewhere. Kids tend to think bathrooms are funny in general, so you can't go wrong.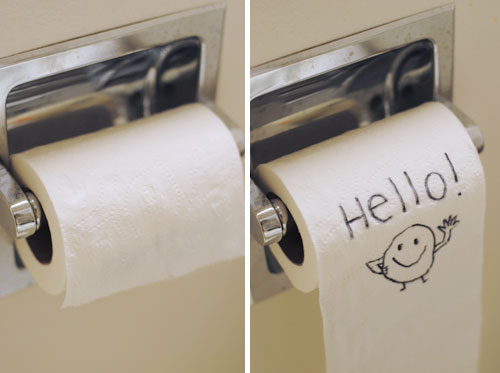 Miracle Grow
During the night, stuff a piece of tissue into the tops of your child's shoes. You could also use a sock or a spare piece of fabric. Then, when your child wakes up in the morning, make some subtle comments on how big they are looking. You can say things like, "Wow. You must be having a growth spurt." Or, "You sure are getting grown up." Throw in one that refers to their feet. Like, "Pretty soon you will be too big for your shoes." Stuff like that, but be natural. When they go to put on their shoes to leave for school, the shoes will be too small! "Oh Shoe-t." Let them think they are turning into a giant or something before you let them in on the secret.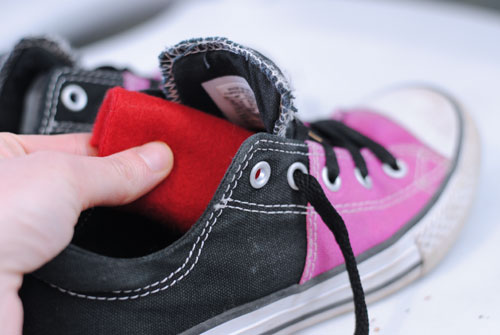 The Pez Surprise
Treat your kids to a healthy surprise. Replace their candies with carrots! Cut carrots into the shape of a Pez candy. They don't have to be perfect! Then, stock their PEZ dispensers with a veggie snack. It is the kind of swap we should all be doing!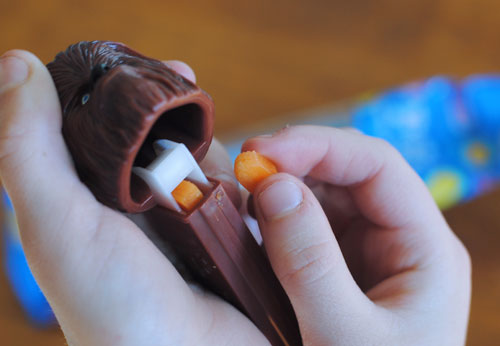 I hope you and your family have fun with these little tricks. I know that Fred and George would be proud. Some of these might even be worthy of being on the shelves of Zonko's Joke Shop in Hogsmeade! We're only a few weeks away from being able to explore Hogsmeade on the west coast at the Wizarding World of Harry Potter at Universal Studios Hollywood! Book your Universal Studios tickets online, or call our agents at 855-GET-AWAY. Either way, you're sure to have a magical vacation - no joke!

Check out these other great articles: