Yesterday was our last morning at
Disney's Grand Californian Hotel & Spa
. They treated us so well and it was extra special to be able to stay there for this year's FAM trip. Under normal circumstances we'd be sad to leave, but we still had (and have) so much to look forward to!
After check-out we headed over to the gorgeous
Sheraton Anaheim Resort
for a delicious breakfast. We loved their sprawling grounds with koi ponds and their oversized comfy guestrooms. It is such a nice hotel!
Then, we hopped in our bus and made the trek south to Carlsbad. The first stop on our agenda was the
Homewood Suites Carlsbad
, one of our most popular Carlsbad hotels. If you're wondering what makes it so popular, we'll do our best to narrow it down. For one, each guest room comes with a full kitchen. There's also a free full breakfast buffet every morning AND a free manager's reception that includes a light dinner Monday through Thursday. The hotel also offers free shuttle service within five miles of the hotel - including the beach and LEGOLAND, and the hotel itself is so nice. Plus, guests staying with Get Away Today get their 3rd night free on most nights - it's a deal that can't be beat!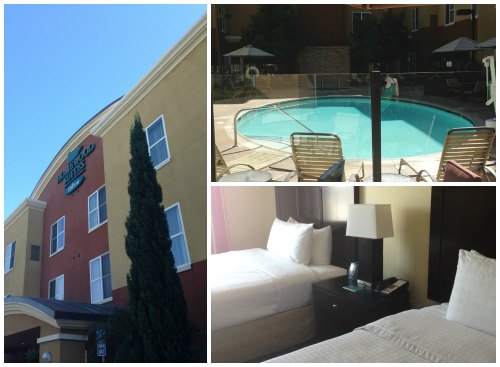 Next we were off to tour the
Carlsbad by the Sea Resort
,
Grand Pacific Palisades
and the
Sheraton Carlsbad
, all other great choices for your Carlsbad vacation.
Our final stop on our Carlsbad hotel tour was non other than the
LEGOLAND Hotel
where everything is awesome. Seriously, it is. There are giant LEGO creations everywhere, the guestrooms are totally themed (including the bathrooms), and even riding the elevators is a party. It really is awesome. After our awesome tour, they served us an awesome lunch and then we headed over to LEGOLAND.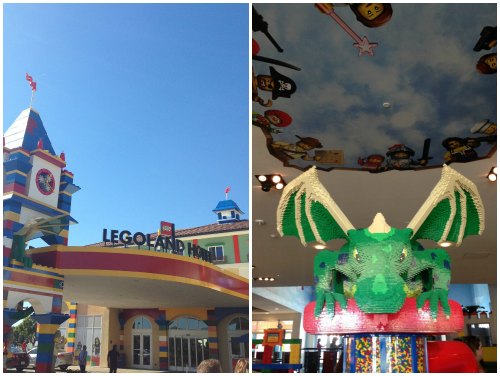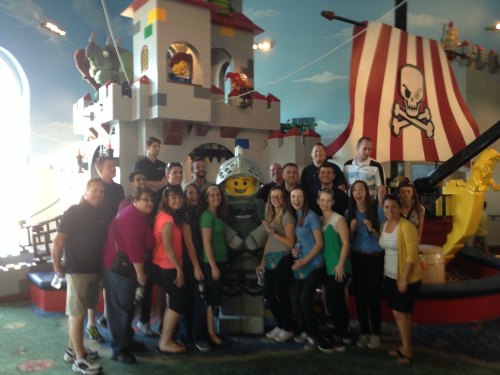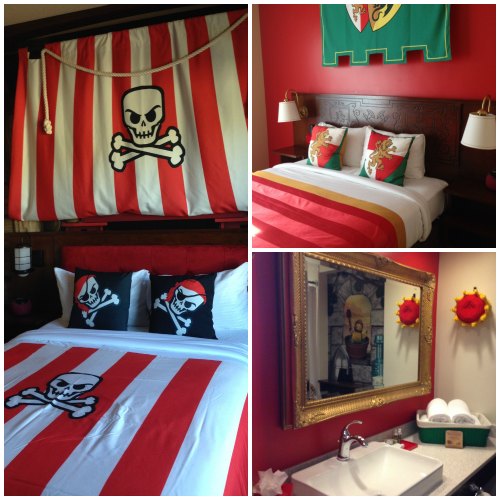 And everything at
LEGOLAND
is awesome too! The park was created especially for kids ages 2-12, but our team of adults all love it too. The life size LEGO creations are amazing to see and so are the meticulously recreated cities and Star Wars scenes. And to be honest, the rides are pretty fun, too! Although it was too cold for their Water Park to be open, we did get to sneak a peak at it and all agreed, it looks like a blast.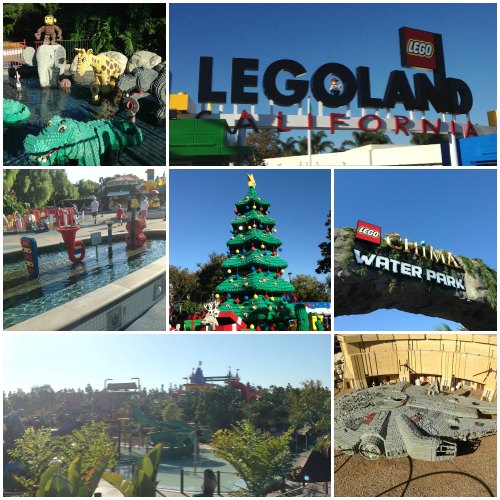 After our afternoon at LEGOLAND, we hopped in our bus and headed over to the
San Diego Zoo Safari Park
located in Escondido. We got there just in time for the Africa Tram and we are so glad that we did. The Safari Park completely transports you to the plains of Africa and Asia. There is nothing like being able to see such a wide variety of animals the way that they live in the wild.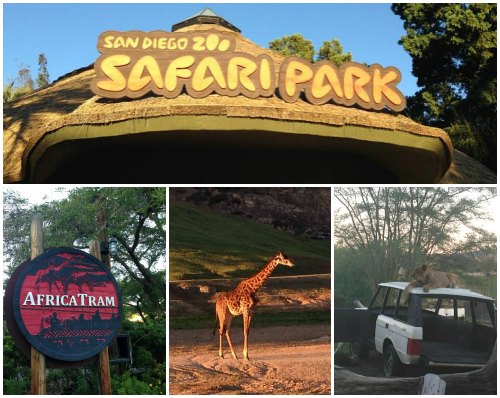 After another fun-filled day, we got to check into
Hampton Inn Mission Valley
. This is a brand new hotel and we are so excited to be among some of their first guests. It may seem odd to describe a Hampton Inn as spa-like, but it kind of feels that way! We love the tranquil guest rooms, the outdoor fire pits, tons of public space and overall relaxing ambiance. And it's also great for families with a free hot breakfast each morning and a microwave and fridge in each room. As an added bonus, Get Away Today guests get their 4th night free at this awesome hotel!
After check-in, we walked over to the nearby
Doubletree Hotel Circle
for a reception. It was great to be able to visit with our contacts and the food was just as delicious as it was beautiful. We love the guestrooms at the Doubletree Hotel Circle and their kid suites are always a hit with families.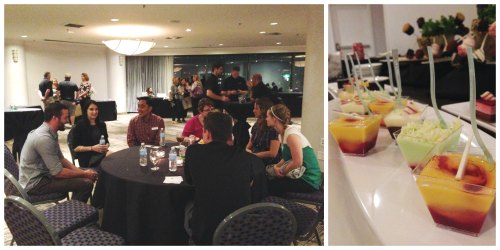 Overall, it was a great first day in Carlsbad and San Diego. We're not the only lucky ones though... You have the chance to win one of these great prizes so you can have a little taste of San Diego too! You have until November 10, 2014 to enter and winners will be announced on November 12. Good luck!
Legoland
Homewood
Safari Park
Don't miss any more of our adventures or giveaways:
What's New at Universal Studios, Knott's Berry Farm and More!
Get Away Today's Perfect Day at the Disneyland Resort
Anaheim Hotels, the Anaheim Packing House, Saddle Ranch and more!
Anaheim Area Hotels and Our Last Night at the Disneyland Resort
Win One of 25 Giveaways This Week Only