The Get Away Today 2018 FAM continues, with another day exploring San Diego hotels and theme parks. Read on to enter more giveaways and find out what our team did today!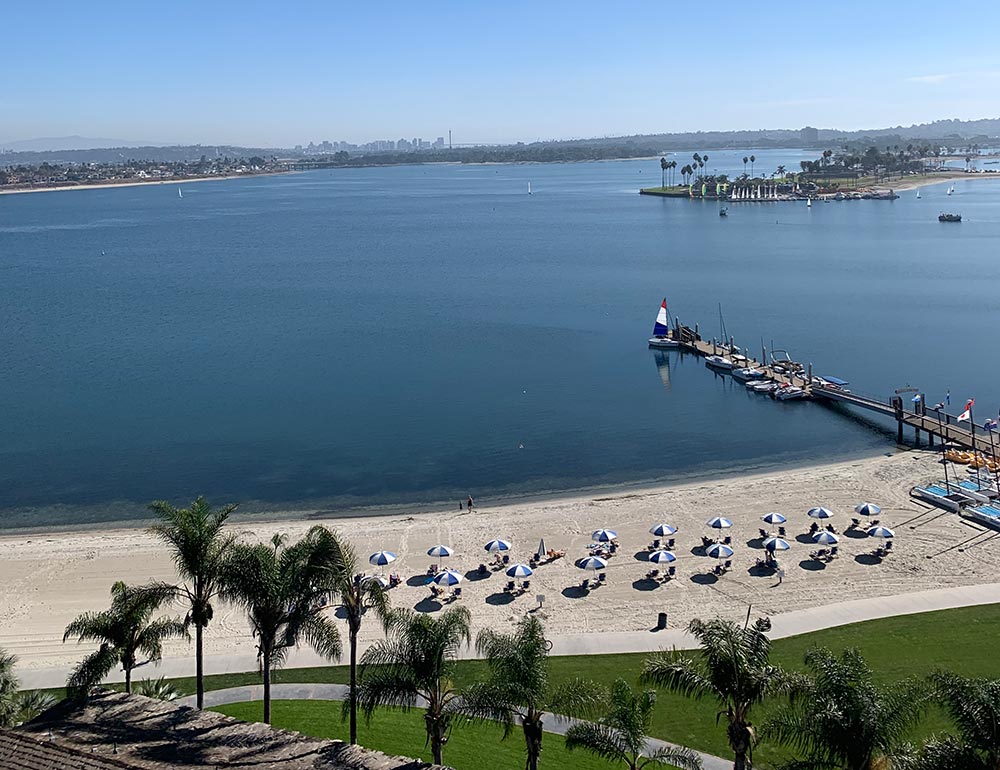 Our staff woke up bright and early at the LEGOLAND Hotel. After enjoying their delicious breakfast, it was on to San Diego for more hotels and a day of play at SeaWorld. We always love getting to tour our San Diego hotel properties, since they all seem to be their own little paradises! How could they not be, in such a beautiful city?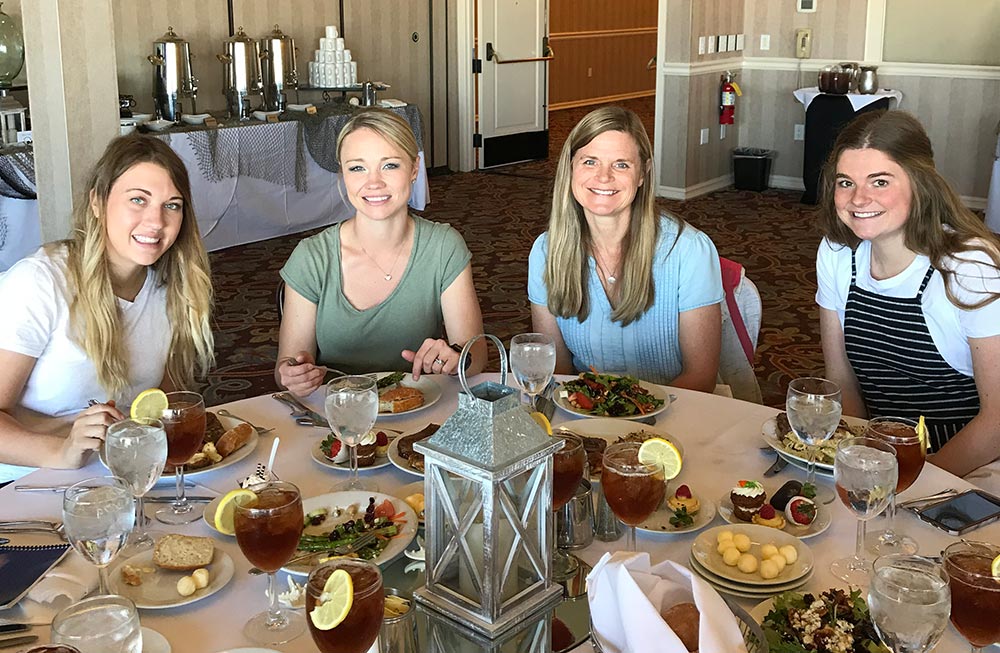 After touring a few hotels, we had a great lunch at the Bahia Resort Hotel and posed for a few pictures in front of the Bahia Hotel. SeaWorld San Diego was next, where we had some great trainings before getting a bit of free time to explore. If you've never been, we'd suggest going between November 17th and January 6th, when their Christmas Celebration is in full force. From unqiue entertainment to seasonal food, you won't be disappointed. And make sure to learn all about SeaWorld San Diego's conservation efforts - information shared throughout their different shows and across the park.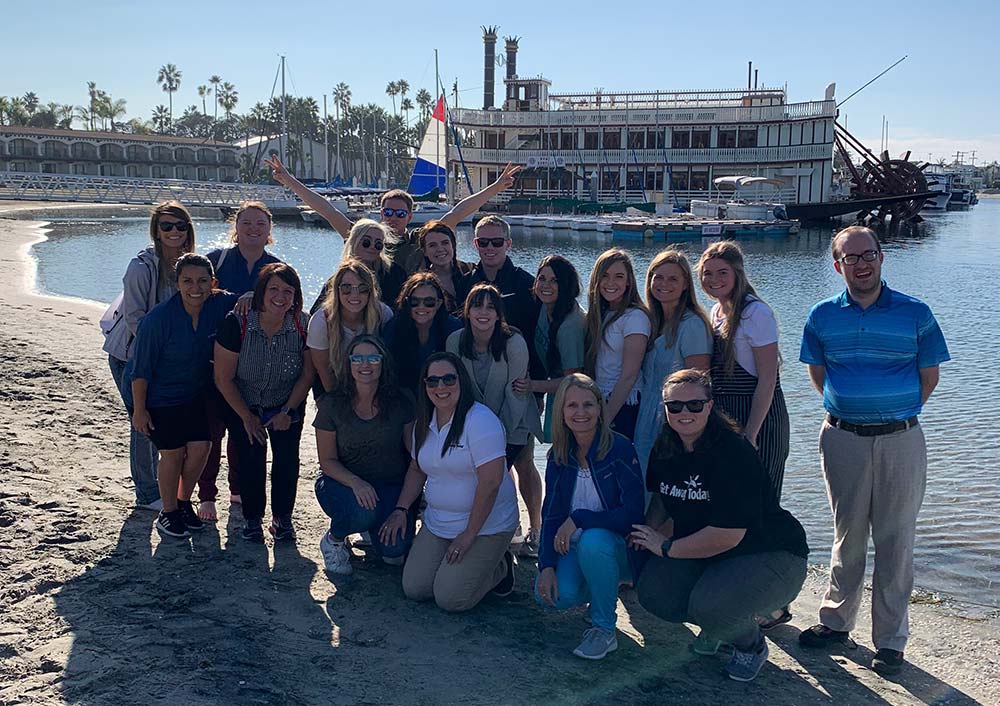 Check out all of our giveaways for the day, as well as find out where we're staying for the night, below:
Paradise Point Resort & Spa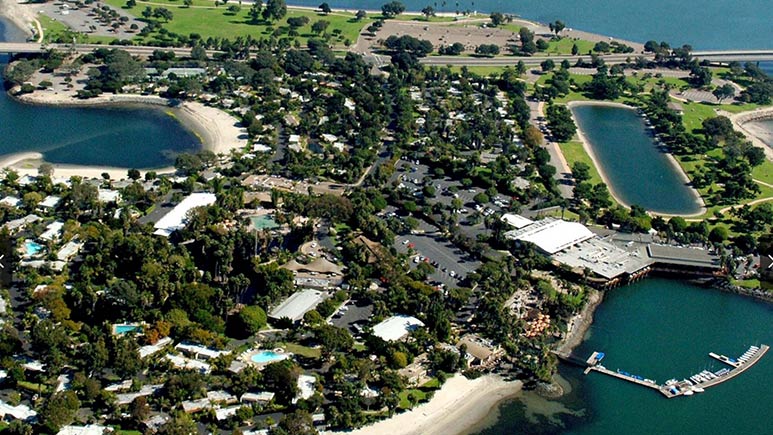 The Paradise Point Resort & Spa is aptly named. You'll feel like you've entered your own little slice of heaven when you stay here. The hotel houses bungalows on a 44-acre private island in Mission Bay. There are five swimming pools, tropical gardens, one mile of sandy beach , waterfront dining and more. If that's not enough, the resort is right across from SeaWorld and only minutes from the downtown area. You won't want to leave when you stay at the Paradise Point Resort & Spa!
Enter to win a 2-night stay at the Paradise Point Resort & Spa here.
Bahia Resort Hotel
If you're looking for a hotel close to it all, the Bahia Resort Hotel is one of the best choices. The property is only half a mile from SeaWorld San Diego and directly on Mission Beach. That means you're only a few minutes away from Mission Beach and Mission Boardwalk at all times. Your little ones will love watching the three harbor seals or playing in Mission Bay. And you can't miss a nighttime cruise aboard the Bahia Belle.
Enter here to win a 2-night stay at the Bahia Resort Hotel.
Catamaran Resort Hotel & Spa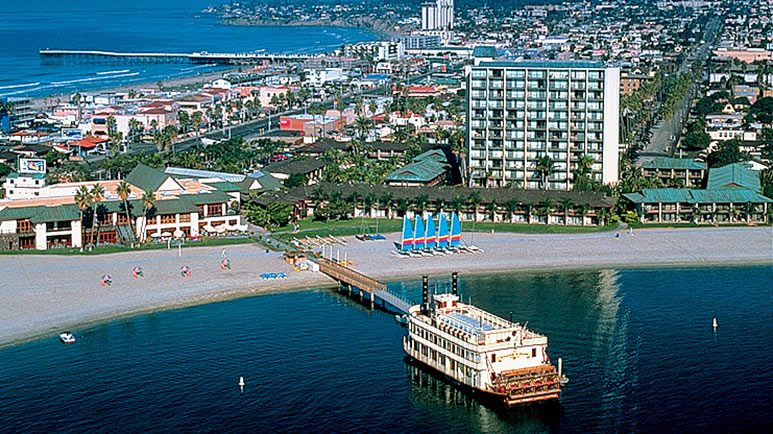 The Catamaran Resort Hotel & Spa is a deluxe San Diego hotel, two miles from SeaWorld and barely 100 yards from the Pacific Ocean. The hotel is another tropical paradise on Mission Bay, with beautiful gardens and a fantastic beach. Since it's sister to the Bahia, your family is able to sail aboard the Bahia Belle as well. Standard rooms and suites make it perfect for nearly any size of family. The Get Away Today team always loves touring the Catamaran Resort Hotel & Spa!
Enter to win a 2-night stay at the Catamaran Resort Hotel here.
SeaWorld San Diego
The Get Away Today team spent most of the day at SeaWorld San Diego and had such a great time. We had the best time getting up close to some of our favorite animals, all while experiencing the most exciting rides. The new rollercoaster, Electric Eel, was a shocking good time and we rode multiple times! Our favorite part had to be learning about all the good SeaWorld does when it comes to animal conservation. Check out their SeaWorld Cares program for more information.
Enter here to win a 4-pack of tickets to SeaWorld San Diego.
Humphreys Half Moon Inn & Suites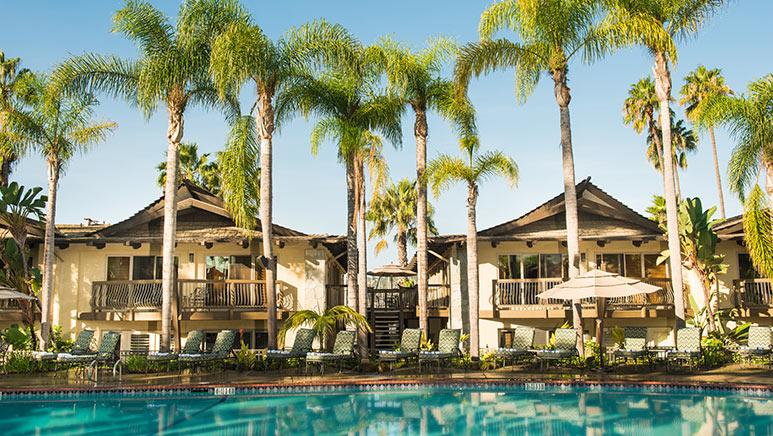 To end our day, we headed to the Humphreys Half Moon Inn & Suites to check in for the night. This beautiful sprawling hotel is located on Shelter Island and just waiting for you to explore it! We love that they offer complimentary bicycle rentals since there are over three miles of waterfront paths. The rooms are just as delightful as the grounds. And, if you visit between May and October, you're likely to catch a concert during the Humphreys Concerts on the Bay annual event. It was the perfect hotel for our staff to rest in after such a fun day!
Enter to win a 2-night stay at the Humphreys Half Moon Inn & Suites here.
Our 2018 FAM trip has almost come to an end! While we're sad to go, we're excited to share all of our experiences with you, our guests. Make sure to check back tomorrow for an overview of our last day and a giveaway wrap up, where we'll link to over 60 giveaways. You'll want to enter by Sunday night, because we'll be contacting the winners first thing on Monday morning.
You can book any of our San Diego vacation packages online now. Or give our agents a call at 855-GET-AWAY. We can't wait to help you book your best beach vacation yet!