Our final two days were spent touring more hotels and visiting some of Anaheim's hot spots. Here's an overview of the hotels we were able to visit on Friday:
Desert Palms Hotel & Suites served us a delicious breakfast to start our day of hotel tours off right. The hotel is a family favorite since it offers free breakfast, free parking and suites that fit up to six people. Plus, all that is located within walking distance from Disneyland. Your family will love this hotel choice!
We headed to the Castle Inn & Suites next. Everyone loves this property for its fun castle theme, although it offers much more than that. On top of being super close to Disneyland, the hotel also offers free parking for Get Away Today guests and both standard rooms and family suites. The affordable rates and 3rd Night Free special for select dates just make it an even better option for your next Disneyland vacation.
The Anaheim Hotel was next on our list and they did not disappoint. As one of our newest hotel partners, we were eager to explore the property and all it has to offer for guests. Some of our favorite features were the Olympic sized swimming pool, short distance from the parks and that they have microwaves in every room. It was easy to see why so many of our guests already love the property!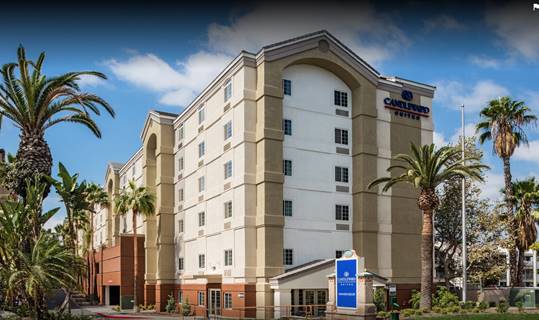 The Tropicana Inn & Suites wowed us with their newly refurbished rooms after that. Their rooms now feature new decor and furnishings that truly embody the California style. It's still one of the closest hotels to the Disneyland Resort as well, with microwaves and fridges in each room as well as standard rooms and family suites available. If you haven't experienced the Tropicana before, you'll want to now.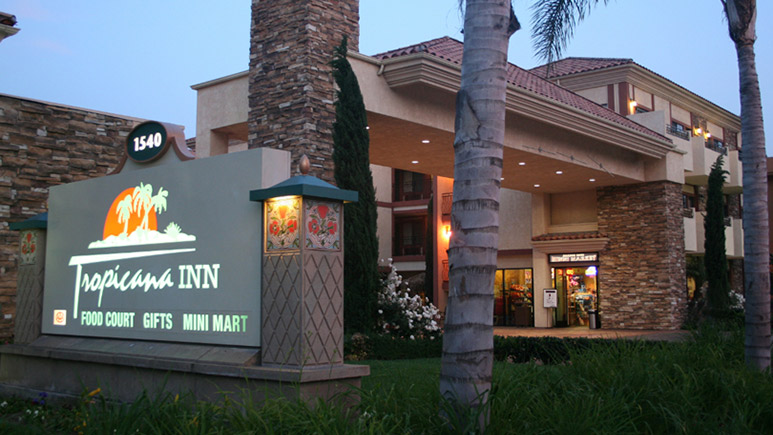 Next, we jumped over to the Fairfield Inn Anaheim Resort by Marriott. This popular choice offers so much for families wanting to stay right across the street from the Disneyland Resort. The rooms can fit up to 5, with a twin-sized pull-out sofa bed in each room. The property also offers rooms with firework views and a marketplace, including a Pizza Hut, on-site. It's no wonder why the Fairfield is so popular!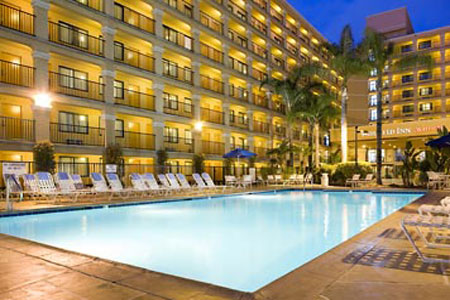 If you've been on Harbor Boulevard recently, you probably noticed the new hotel with its own water park. Located across the street from Disneyland, the Courtyard Anaheim Theme Park Entrance is becoming one of our most popular hotels. The water park is a huge draw and the spacious rooms with free WiFi and Netflix capability only add to the appeal. Add the location and you're probably wondering why you haven't booked yet. Make sure to check out our Courtyard Anaheim Theme Park Entrance Room Tour before you go.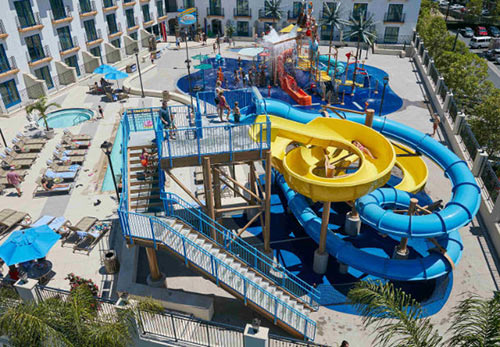 After a short ride, our staff arrived to tour the Homewood Suites Anaheim Maingate next. Families love this home away from home for many reasons. Some of the top amenities include a free breakfast buffet each day, suites that fit up to six and kitchens in every suite. This Homewood Suites is perfect if being able to prepare your own meals, while saving on breakfast costs, is an important part of your next vacation.
The Hampton Inn & Suites was our next stop. The property is less than a mile from the Disneyland Resort and offers newly renovated guest rooms among a myriad of other amenities. Our favorite features include the free breakfast buffet and the fact that all rooms have microwaves and refrigerators. Plus, there are both standard rooms and suites available, making it a good choice for almost any family size. The Family Movie Night (complimentary snacks included) ever Friday and Saturday is another fun touch for families of all ages.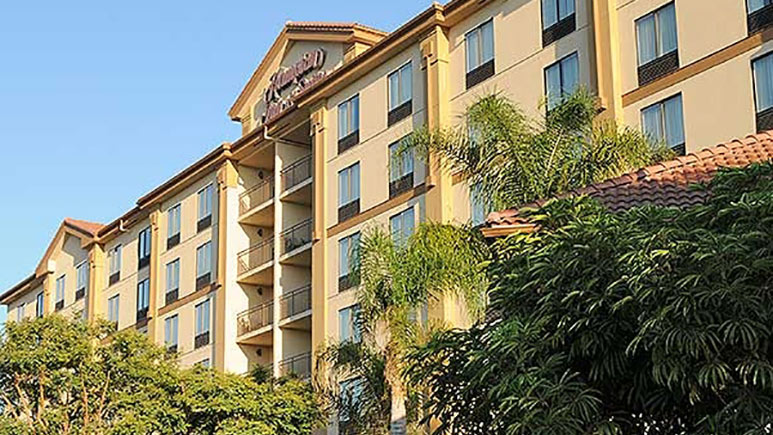 After, our group visited the Anaheim Marriott Suites. This all-suites property has always been a preferred choice for guests looking for deluxe accommodations. The spacious suites can fit up to six and a delicious breakfast is offered every morning for free. We loved touring the beautiful hotel and will continue recommending this beautiful hotel as a top choice for Anaheim stays.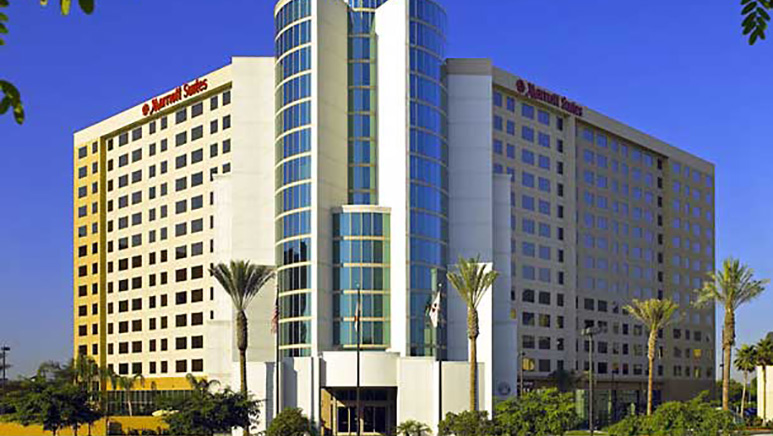 The last hotel tour of the day was Best Western PLUS Stovall's Inn. We were able to tour the large topiary garden while learning all about the amenities offered here. On top of being only half a mile away from Disneyland, the hotel also offers free continental breakfast, in-room microwaves and not one, but two outdoor pools. It's an affordable option that adds to your Disneyland vacation with a touch of whimsy and fun!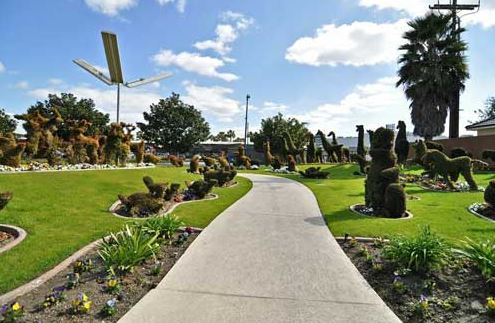 Our last day in Southern California was a relaxing one. We got to visit three must-see spots during your Disneyland vacation. Here's an overview of those spots and why we recommend them:
First we visited Old Towne Orange. This historic district is a charming downtown area, with plenty of old buildings and unique stores. On top of spending your day exploring the buildings and the fun shops within, you'll also have plenty of choices for food. It's the perfect way to spend a free afternoon or evening during your next trip to Anaheim!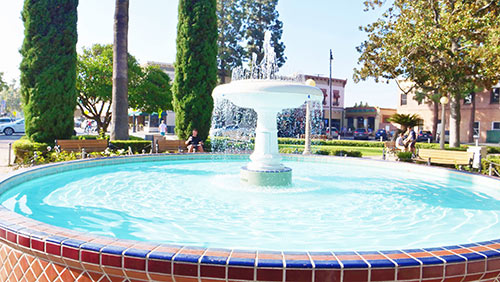 Next, we stopped at the Anaheim Packing House for a bite to eat. You'll find so many delicious things to enjoy, on top of a fun experience or two. One of the most exciting things is the speakeasy hidden here. Called the Blind Rabbit, you'll need to make reservations to enjoy a meal among the atmosphere and decor of the 1920s. It's just one of the things you'll want to try when you visit the Anaheim Packing House during your next Disneyland vacation.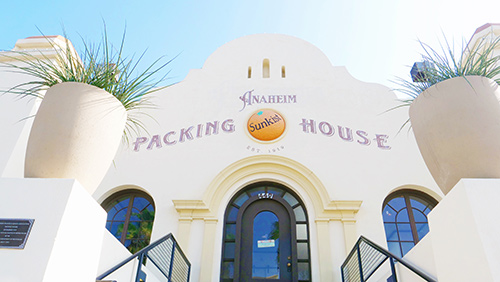 We spent the rest of the day unwinding at the Outlets at Orange. The shopping district offers over 100 businesses, from restaurants and snack shops to high-end shopping and bowling alleys. It's easy to spend a day here and offers something for the whole family. On top of the great deals you're likely to find, we recommend bowling a game or two at Lucky Strike. Winner buys lunch!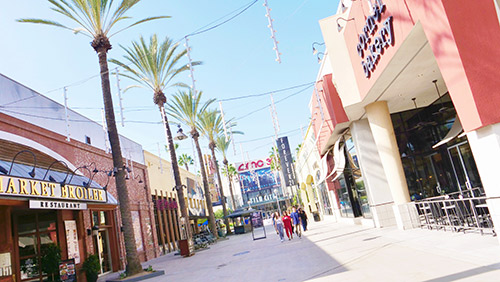 Our last stop was the airport, where we all enjoyed the flight back home. While we already miss all of our partners, we are happy to be back and ready to help you plan your best Disneyland vacation yet. But, we have to mention all of our giveaways one last time! You have until tomorrow night, October 31, 2017 at 11:59pm MT to enter for your chance to win. Just click on each link and fill out the form. Winners will be notified November 1st.
Get Away Today 2017 FAM Trip Giveaways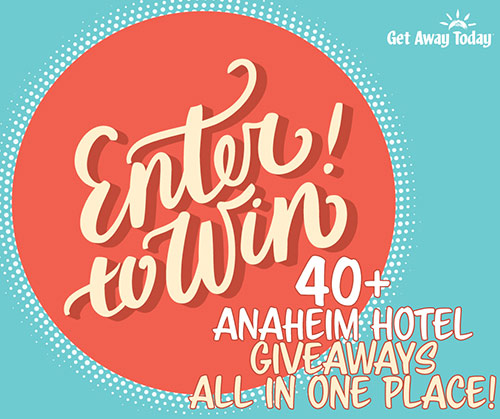 Sunday's Giveaways:
Monday's Giveaways:
Tuesday's Giveaways:
Wednesday's Giveaways:
Thursday's Giveaways:
Friday's Giveaways:
Saturday's Giveaways:
It was definitely our biggest year yet for giveaways! We at Get Away Today are so thankful to our partners for providing such great prizes and you, our guests and followers, for following along during our 2017 FAM trip. Make sure to enter by 11:59pm MT tomorrow night (October 31st) so you don't miss out on your chance to win!
If you're ready to book now, book any of our Disneyland packages online or give our agents a call at 855-GET-AWAY. We've got Disneyland fresh in our minds and are ready to help you plan the most magical trip.

Check out previous recaps from our 2017 FAM trip: