The day we've been waiting for has finally arrived... The announcement was made just yesterday that the Wizarding World of Harry Potter is officially opening at Universal Studios Hollywood on April 7, 2016! Hogwarts, Hogsmeade, butterbeer... all in California and included with your regular Universal Studios Hollywood admission. Be still my muggle heart! If there is one gift I would wish for this Christmas, it is definitely a vacation with a day at Universal Studios Hollywood. I know I'm not alone, so we created an easy and fun way for you to give your family a vacation to Universal Studios Hollywood.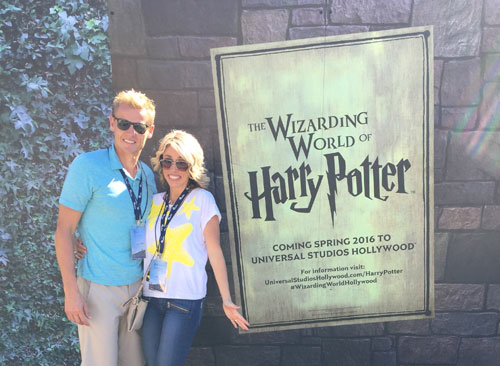 We figured that the best way to find out that you are going to visit Hogwarts would be to receive an official acceptance letter to the most famed school of Witchcraft and Wizardry. We decided to give the standard Hogwarts acceptance letter a fun vacation spin to announce a trip to Universal Studios Hollywood. You can easily print off as many copies of the official letter as you need, and then give one to each of the aspiring witches and wizards in your family for Christmas to announce your upcoming vacation!
Hogwarts Letter (Universal Studios Hollywood) Printable (
Front
/
Back
)
Hogwarts Letter (Universal Studios Orlando) Printable (
Front
/
Back
)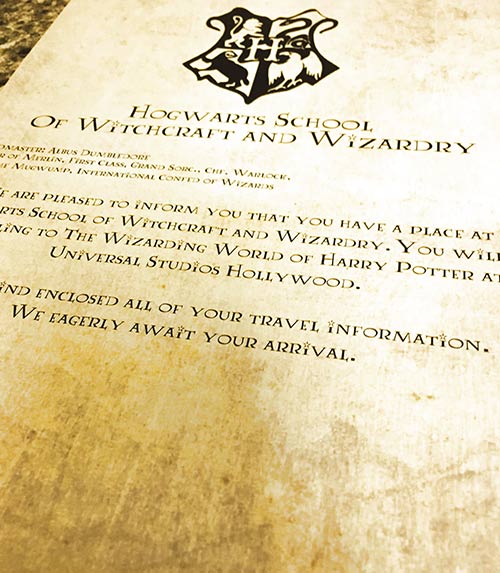 Also, since it's fun to have tickets, we created some tickets for the Hogwarts Express. Same thing... just print off as many tickets as your family will use. You can have your kids turn in their train tickets as they board the plane or load up in the family car to make the trek to The Wizarding World of Harry Potter.
Hogwarts Express Tickets Printable [ Hollywood ] (
Front
/
Back
)
Hogwarts Express Tickets Printable [Orlando ] - (
Front
)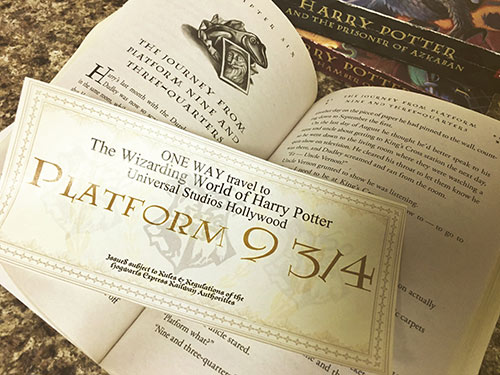 You can keep your Harry Potter vacation reveal as simple as folding the letter with or without the Hogwarts Express tickets inside, or you can make it extra fancy. Consider adding a real wax seal to the letter. Or, try rolling the letter into a scroll and attach it to a stuffed owl. You could even tuck the tickets into one of the Harry Potter books, or gift it with some small Harry Potter merchandise.The possibilities are endless.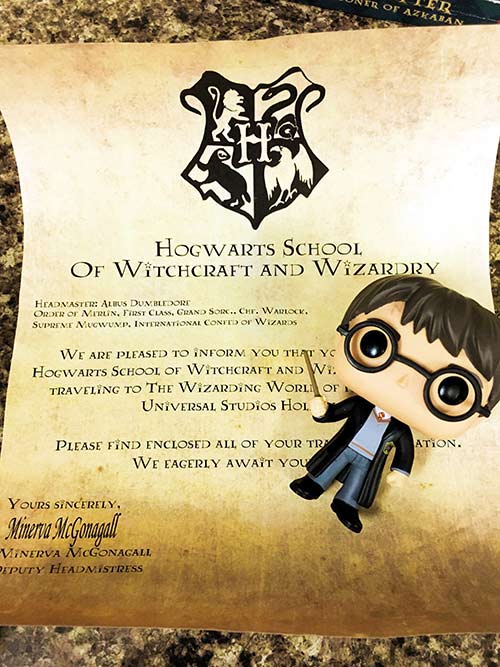 Here are some fun things you can use to make your Hogwarts Acceptance Letter a little extra magical:
Red wax
Wax seal
Plush owl
Imagine the surprise and delight on your children's faces when they discover that they're going to experience the magic of The Wizarding World of Harry Potter in person! This is one gift that will be treasured forever. Keep the magic going until your vacation by re-reading the books, re-watching the movies, playing Harry Potter themed games, and making Harry Potter themed treats like butterbeer and chocolate frogs.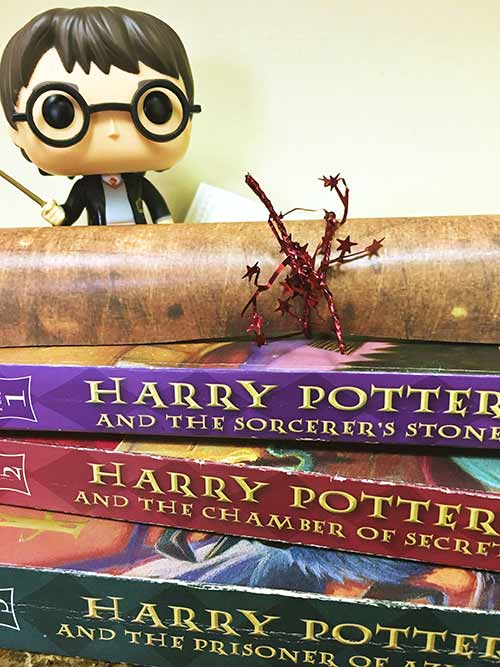 Make sure you are among the first muggles to experience The Wizarding World of Harry Potter and book your Southern California vacation today. You can stay nearby at one of the Universal Studios Hollywood area hotels, or less than an hour away near Anaheim and take advantage of our reduced rates and extra night free specials. Best yet, you can hold your vacation for just $125 down and lock-in your low price! Final payment isn't due until two weeks before travel. Book your
Harry Potter vacation
online or call any of our vacation wizards at 855-GET-AWAY.


Check out these other great articles:

The Wizarding World of Harry Potter is Coming to Universal Studios Hollywood
The Best Butterbeer and Golden Snitch Donuts
Free Harry Potter Printable Spells Game and Wand Tutorial
Harry Potter: 3 Easy Honeydukes Inspired Recipes