Two years ago Disney released an animated motion picture that changed the way we think about winter, snow and all things cold! We were introduced to the lovable and hilarious Olaf. My two-year-old little boy literally thinks that the word for snowman is "Olaf." We sure love Olaf and his legendary Warm Hugs. Did you know that you can meet the real Olaf at Disney California Adventure Park? It's true. He is ready and waiting to give all the park visitors a special squeeze this holiday season, because after all, "Some people are worth melting for." A hug is the perfect gift, so we hope you give and get many this holiday season!

Bring a little bit of that Frozen magic to your Christmas gift giving this year with this adorable Warm Hugs Hot Chocolate Gift Tag. Your friends and family can stay in and cuddle while they sip on Olaf's creamy hot cocoa.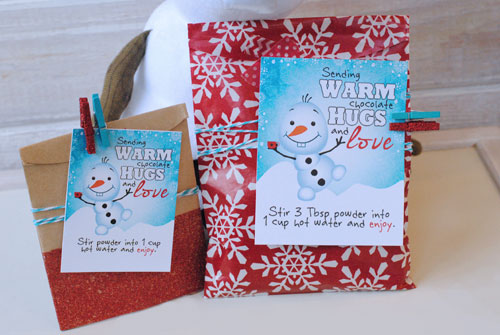 I created two different versions of the gift tag. The first version is for a single serving of hot chocolate. I thought it would make the perfect gift for your child's friends, teachers, team members, etc. It is cute, inexpensive, and simple. Plus, kids love Olaf!

The second printable tag was created for a more substantial amount of hot chocolate. The directions printed on the tag are for multiple servings. I pictured this one to be used as a friendly neighbor gift or for people at work.
To package the hot chocolate like the ones in the photos here, you will need the following supplies:
Paper Treat Sleeves
Bakers Twine
Washi Tape
Mini Clothes Pins
Hot Chocolate Powder
Mini Marshmallows
Single Serving Olaf Printable (With Border or Without Border)

There are so many adorable craft supplies at the stores right now. I thought that the red and turquoise was a perfect fit for the Frozen theme.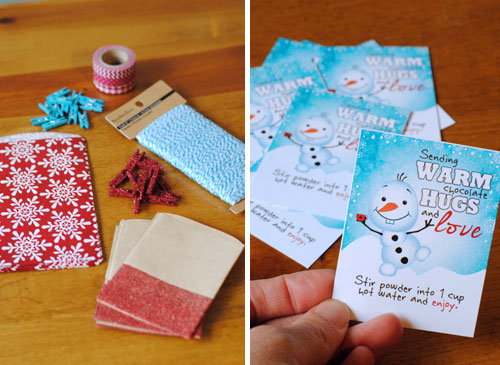 Print and cut out the tags. If you are making individual serving presents, then fill each small bag with 3 T of chocolate power. Fill the larger bags with more. Place a handful of mini marshmallows on the top to add an extra pop of fun.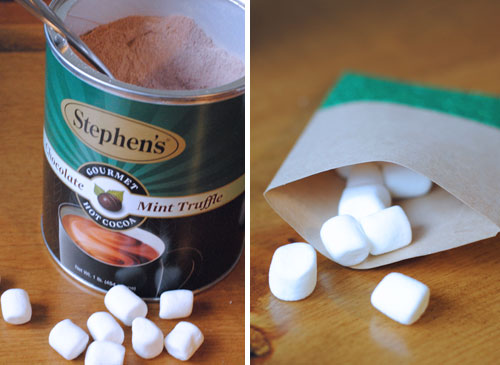 Fold over the top of the bag and secure it in place with the cute washi tape.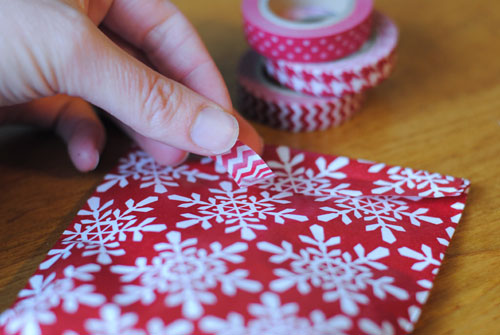 Then, wrap the bag with bakers twine several times. Tie it off in the front.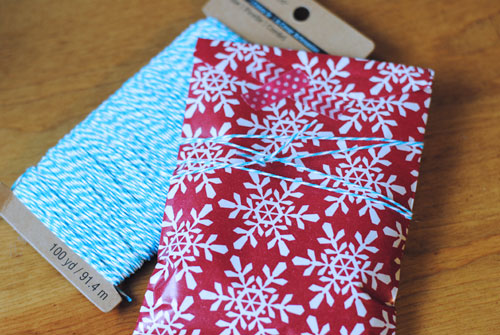 Add the Olaf tag to the front using the adorable tiny clothes pins. They seriously make me so happy.

It only takes a minute or two to make. Aren't they fun? I think that everyone deserves a warm hug this Christmas.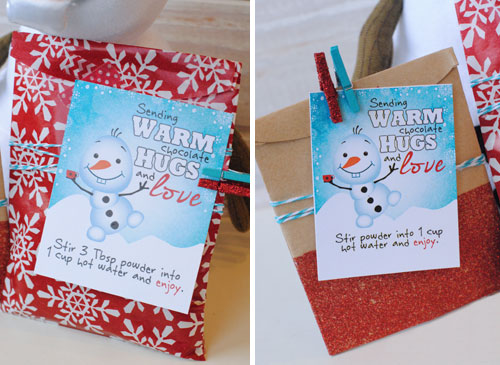 Feel free to package and decorate the hot chocolate however you like! You could keep it incredibly simple and hook the tag onto a single hot chocolate packet with a cute ribbon. Or, attach the larger tag onto a container of hot cocoa with a cute bow. There are so many options! I thought it was cute to use paper treat bags to give the cocoa powder an extra festive look. And, if you are ever in Olaf's neighborhood in Hollywood Land at Disney California Adventure, stop by and give him a big squeeze. He would really appreciate it. If you need help getting there, we'd love to help! Book your Disneyland vacation online or call our agents at 855-GET-AWAY.