Have you seen the cute Olaf printable on Disney's Frozen website? It is adorable! The instructions suggest cutting out all of Olaf's pieces and building the friendly snowman. It is fun, but we decided to make it even better and turned it into a Frozen Party game!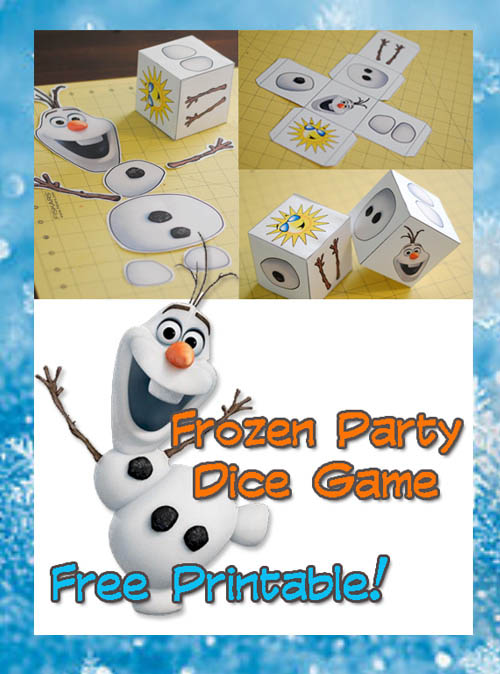 To start, print off the Olaf pieces worksheet
(download here)
. You will need one sheet for each player. Then, print the
Olaf Dice pattern (download here)
on 11x14 inch cardstock. You could also print it on regular printer paper if you want, it just won't be as big.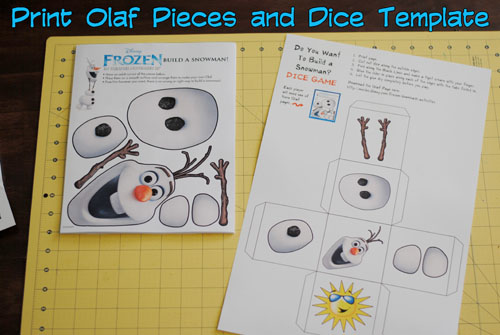 Cut around the edges of the dice pattern. Then, fold along all of the black lines and make a seam.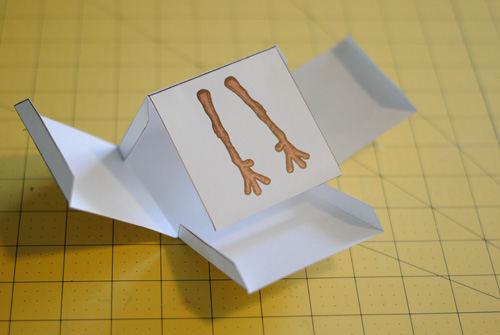 Next, attach the tabs, one at a time, so that all of the sides are connected together to form a cube. You can use double sided tape, a glue stick, Elmer's glue or any other adhesive you have on hand. Press and hold each connection firmly as it dries.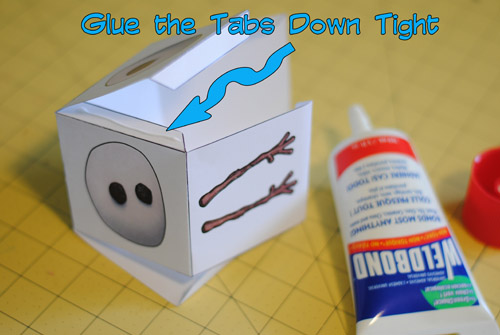 This is what your dice will look like when they're finished.
Each player will need to cut out all of their own Olaf pieces to play the game.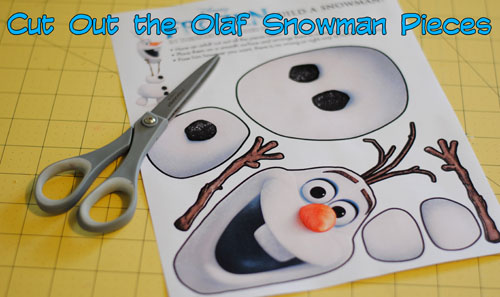 Olaf Dice Game Instructions:
Have all players sit in a circle on the floor or around a table. Players take turns rolling the dice. Each side of the dice correlates with a piece of Olaf's body.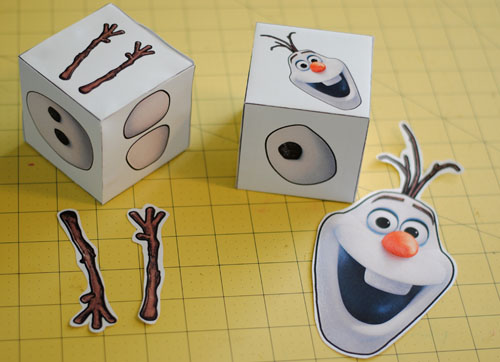 If the player rolls the dice and the "body" shows up on top, then they get to build a body piece on their snowman. Play continues around the circle as players roll and add the corresponding body part. If a player rolls a body part that they have already built, they don't place anything on their snowman for that turn.
If the sun is rolled, then their snowman "melts." The player has to remove one piece off of their snowman. The sun and the snow are not a good combination!
The first player to successfully build a completed Olaf, wins!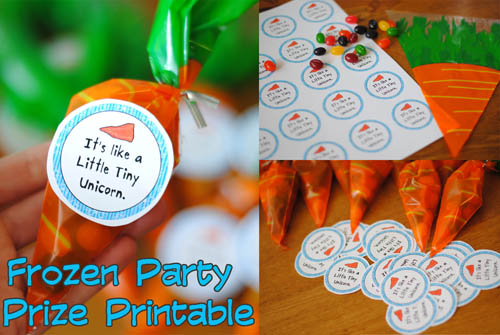 What fun is a game without a prize? Olaf has always wanted a nose. Your little party guests will enjoy getting their own Olaf nose too - filled with treats of course! You can find carrot party bags at many stores during Easter season. Fill the bags with a treat of your choice (we did jelly beans) and then attach the Frozen quote card on top.
You can download the cards here.
It says, "It's like a little tiny unicorn."
For more Frozen fun, visit Olaf, Anna and Elsa in Fantasyland in Disneyland! We guarantee the best price on all of our Disneyland packages. Book your next Disneyland vacation online or call our Disney Experts at 855-GET-AWAY.

Check out these other great articles:
Eat Like a Princess - 3 Meals Inspired by Frozen
Frozen Inspired Elsa Dress Tutorial
Frozen Fun - 3 Activities for Magic at Home