UPDATED JANUARY 2019 At Get Away Today, we are committed to helping you save the most on your vacation. We have made a business of making travel affordable and easy for families for the last 23 years. One of the ways we do that is with our convenient Vacation Layaway Plans. Our Vacation Layaway Plans are available on our Disneyland Resort, San Diego, Universal Studios Hollywood, and Carlsbad vacation packages. By booking a Layaway Plan, you are able to lock in our best specials and guarantee that you are getting the best price on a package. If pricing goes up, or if a hotel special sells out, you're covered!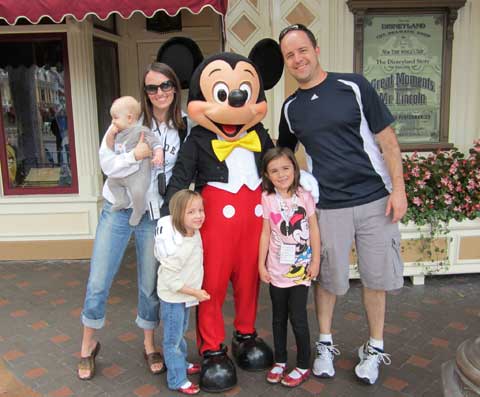 Our vacation layaway plans allow you to make as many payments as you would like on your vacation for up to five days before your departure date for a one-time $175 deposit. $75 is the non-refundable fee for the lawaway plan; the rest can be applied toward the value of your vacation. You decide how many payments you'd like to make, and how much you'd like them to be. The remaining amount will be applied to your total purchase price and will hold your entire vacation until final payment is made. It's the most flexible way to book your vacation!

To book your vacation with a Layaway Plan, just follow these simple steps:
Select your vacation package. (Remember when booking, your package must be paid in full three weeks before you go, so be sure to allow yourself enough time to pay off your balance when selecting your vacation dates.)
Once you've added your vacation package to your cart, select check out.
You'll be directed to the Login page. You MUST be logged in to create a Layaway Plan. If you do not already have an account on www.getawaytoday.com, you may create one at that time.
Follow the instructions until you get to Payment Details. Select "Layaway Plan" as your Payment Method. If you are not logged in, you will not see Layaway Plan as a payment option.
Enter your payment information and follow the remaining instructions.
Once you have booked your vacation, you can check your balance or make payments on your Layaway Plan by logging in and visiting: getawaytoday.com/Layaway. Keep in mind, you will only be able to access this page if you are logged in.
We hope you'll have a magical vacation! Remember, you can also set up a Layaway Plan with any of our Disneyland packages by calling our Reservation Specialists at 855-GET-AWAY!