If you haven't heard, we are in Southern California to tour our hotel partners and explore our most popular attractions. We must say, waking up in sunny San Diego is the way to go! Take some time to read about our experiences and don't forget to enter our giveaways.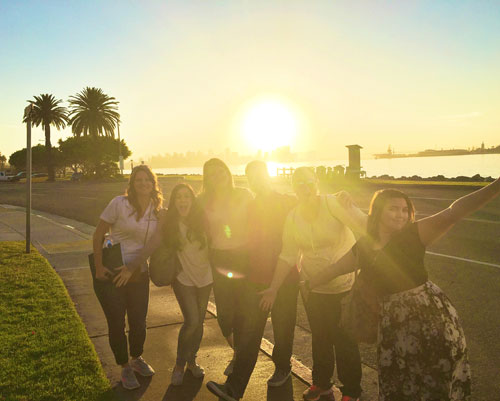 We started our second day in San Diego off with an amazing breakfast at the Embassy Suites La Jolla. This all-suite property has everything you could want in a hotel; separate living room areas, indoor pool, sundeck, free area shuttle, daily hot breakfast and more. It's definitely a family favorite!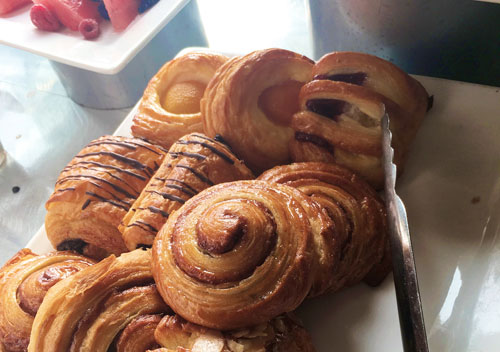 Our next visit was to the Sheraton La Jolla.This hotel is only minutes away from beautiful beaches and central to all the best of San Diego, from Mission Bay to Carlsbad.
Next, the group headed to the Pacific Terrace Hotel, a luxury hotel located right on Pacific Beach. All of their rooms have a private patio or balcony with gorgeous views. You won't ever want to leave your room... well, except for it's on the beach. So, maybe just there and back and there and back.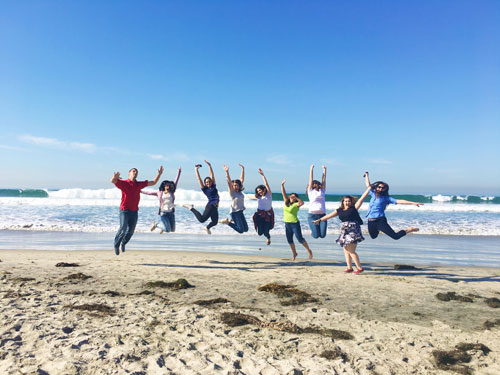 The Holiday Inn Bayside was our next stop. We love the modern rooms, giant pool, game area and free beach cruiser rentals they offer!
We headed over to the other side of the bay to visit the fabulous Dana on Mission Bay. This hotel is more like two with its two different sides. One features standard rooms and a lagoon pool while the other has bay view suites and an infinity pool looking over the marina. You'll enjoy the amenities of the resort (free shuttle to SeaWorld being one) on whichever side you stay. We could go on and on, but we'll give you the chance to win a 2-night stay and see it for yourself!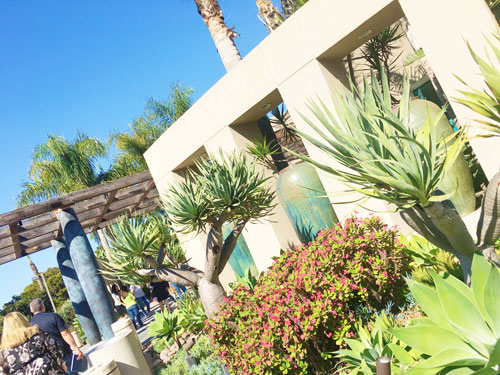 Enter to win a 2-night stay at the Dana on Mission Bay here:
The stunning Paradise Point Resort & Spa was our next stop. This resort is built on its own peninsula and really does feel like a private island paradise. Along with the beautiful beach on Mission Bay, they have multiple pools, a putting green, spa and on-site restuarant overlooking the bay. The rooms are all spacious bungalows spread across the property, making it easy to forget the rest of the world. Luckily, we're giving away a 2-night stay so you can experience the Paradise Point Resort & Spa for yourself.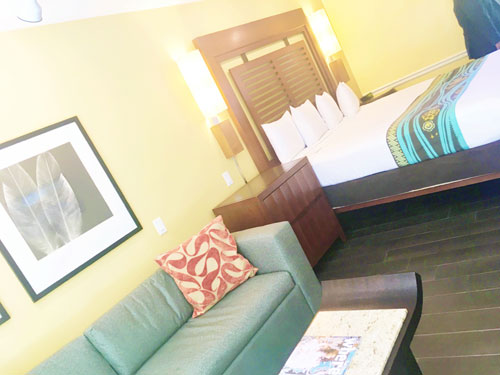 Enter to win a 2-night stay at the Paradise Point Resort & Spa here:
For our final hotel visit of the day, we headed back to Hotel Circle to visit Handlery Hotel San Diego. This resort-style hotel offers a hot breakfast daily, on-site restaurant and free shuttle service within five miles.
Next, our group headed to hang out with the animals at the San Diego Zoo. This is a favorite stop for our staff because we always learn so much about our animal friends. We were able to start our day with the world famous Mr. Zoo who gave us a tour around the park. There is so much history and love that has gone into the San Diego Zoo these last 100 years, it was pretty cool to hear all about the park and animals from an expert.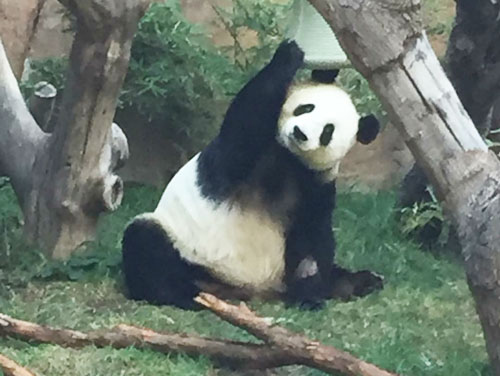 We then took a quick ride on the Skyfari to get a bird's eye view of the massive zoo and surrounding Balboa Park before grabbing a bite to eat. The San Diego Zoo has so many delicious options that don't have that theme park food feel. After some yummy food, we hopped on the Zoo's guided tour bus to see as many of the incredible creatures we could along the way. The San Diego Zoo is definitely one of the (if not THE) best zoos around.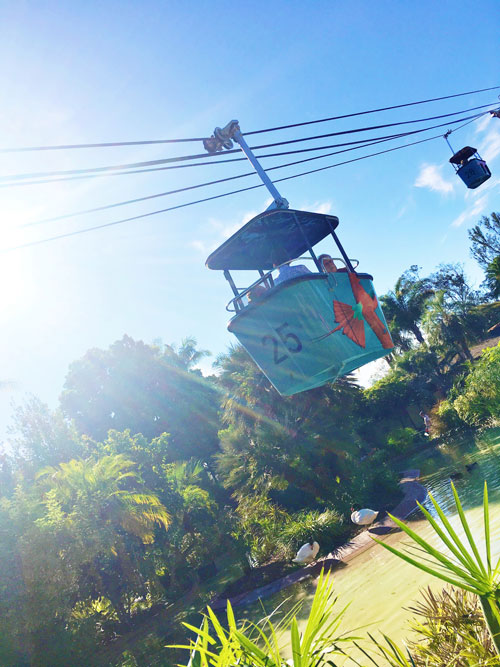 We're giving away a family 4-pack of San Diego Zoo tickets so your family can join in on the animal fun too! Enter here:
We headed over to Seaport Village for dinner and shopping. Our group split up so we could try a wide variety of restaurants and experiences. Seaport Village is probably one of the cutest places you can find located right along the water. They have so many different and adorable little shops full of unique and one of a kind items. If you are looking for that perfect San Diego souvenir, cool beach apparel, high flying kites or anything in between, this is the place for you! Plus, you can always find amazing food to fuel your shopping at Seaport Village. With everything from ice cream to seafood and steak, you can't go wrong! This is a must-visit for your next San Diego vacation.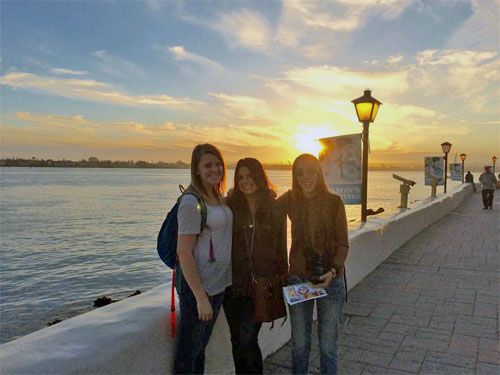 After dinner, we returned to rest our heads for the last night at the Hilton San Diego Airport hotel. We are so sad to be leaving these views!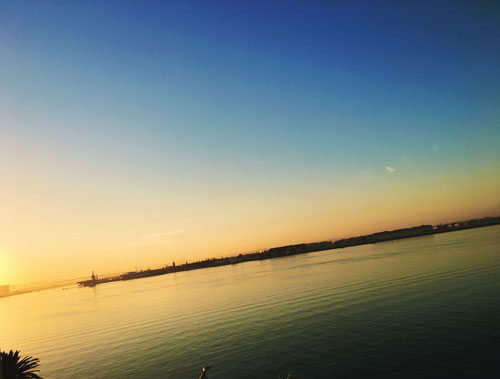 We slept the night away without a problem and woke up ready for another fun-filled day. Check back tomorrow to hear all about it and keep up with all of our giveaways.
Don't forget that you can get an extra $20 off any 2-night or longer Southern California vacation package when you book online with promo code: FAM2016. We hope this trip helps you decide where to stay on your next San Diego vacation too!