I can't wait to fly on over to the new Wizarding World of Harry Potter that is set to open at Universal Studios Hollywood on April 7, 2016. With its grand thematic rides, magical shops, and let's not forget Butterbeer, it is sure to be a bewitching good time. Help your family shake off a little bit of Muggle dust before you hit the road (or air) with this fun and easy Flying Charm Vacation Countdown! It will bring a little bit of magic into your home as you count down the days until you can soar over to Hogwarts yourselves.
To start, print the broom template, charm letters, and instructions here: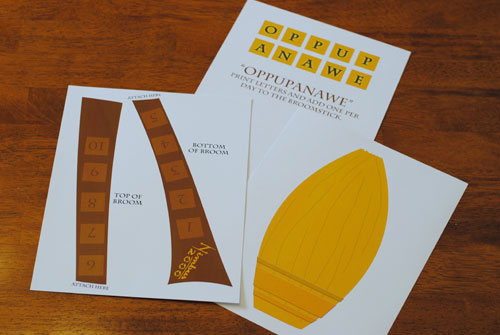 Cut out the broom stick pieces and the straw top. Tape the broomstick together to make one long broom handle. Then add the broom top.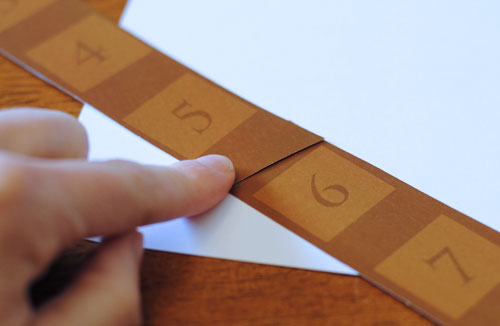 Faster than you can cast a spell, your broom is complete! And, it is a very nice broom at that. Nothing less than a Nimbus 2000 will do for our vacation countdown. Wouldn't Harry be excited?
Ten days before your vacation begins, read the instructions to your family and then hang the broomstick where your little wizards and witches can reach it. They get to help make it fly! The process is very simple. It just takes creating a simple flying charm.
The instructions read:
Are you ready to fly? All we need is a spell to get us to our destination.
Each day add a letter until the word is complete! Then, say the magical incantation.
"Oppupanawe" Pronounced up-UP-ah-nah-way.
The powerful Flying Charm will do the trick! So, let's get ready to soar. With wizards, and magic, and all sorts of fun rides, our vacation will not be a bore.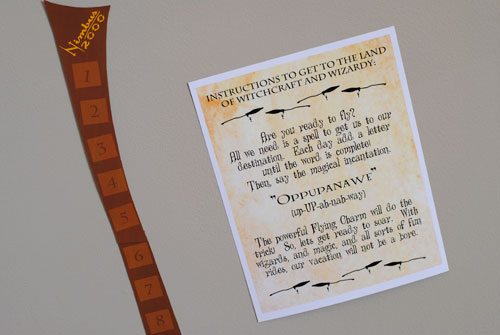 Each day simply add a letter to the broomstick. Your little witches and wizards can take turns placing the letter on the broomstick each day, or you can print a broomstick for each of your kids. The more brooms you have, the more powerful your spell will be.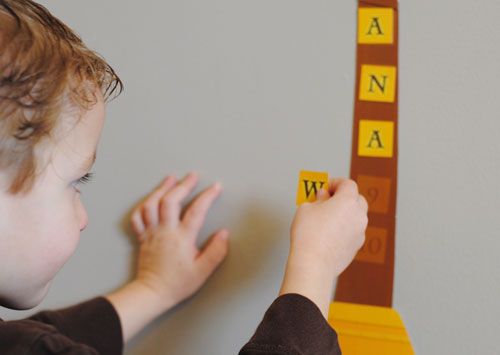 Once the charm is complete, it is time to fly away to The Wizarding World of Harry Potter. Make sure to chant the Flying Charm out loud as a family to get into the wizarding spirit.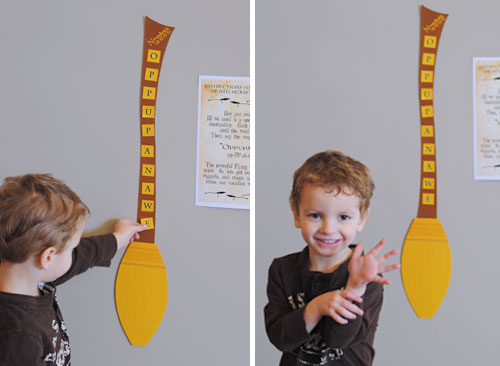 Add some Hogwarts inspired magic to your home as you prepare for your vacation. I hope this flying charm vacation countdown helps the time simply fly by as you wait for your Universal Studios Hollywood vacation to begin. If you haven't booked yet, what are you waiting for? You can book your vacation to Universal Studios Hollywood or Universal Orlando now! Book any of our vacation packages online or call our vacation experts at 855-GET-AWAY. Our vacation wizards would love to help you plan a magical and memorable vacation for your family.

Check out these other great articles: