One simply cannot visit the Wizarding World of Harry Potter without indulging in Butterbeer -- the drink, the fudge, the cakes or the whole buttery sweet combination of them all! I am not sure if it is the fact that wizards drank the frothy beverage while plotting against He Who Must Not Be Named in the dark taverns of Hogsmede, or because it is simply delicious, but either way, the butterbeer flavor is truly magical!

You can whip up a batch of your own Harry Potter inspired Butterbeer Cupcakes at home with this simple recipe. It is so easy, that even the smallest wizard bakers can help. These tasty cakes combine all the best elements of the famous butterbeer drink...cream soda, butter, butterscotch, and vanilla cream. They are moist, sweet, and delicious. Enjoy!
Harry Potter Inspired Butterbeer Cupcakes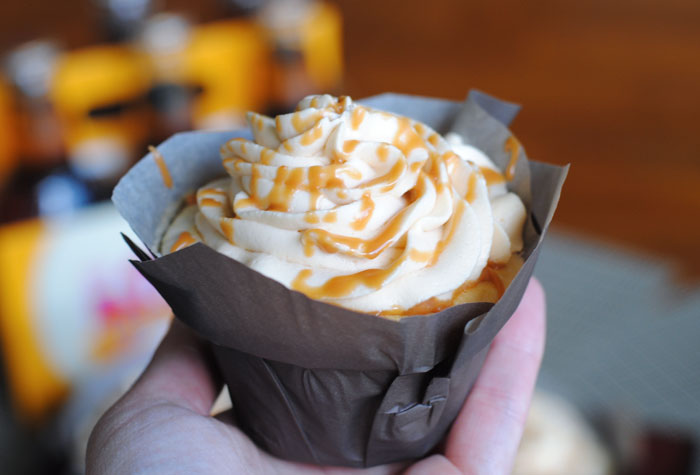 Butterbeer Cupcakes
1 Bottle Cream Soda
Butterbeer Whipped Frosting
1 Pint Whipping Cream
1 Tablespoon Sugar
Butterscotch Ganache
3 Tablespoons Half and Half
Butterbeer Cupcakes - Getting Started
Preheat the oven to 350 degrees. Combine the cake mix, cream soda, and butter extract in a mixing bowl. Beat them together for 2 minutes.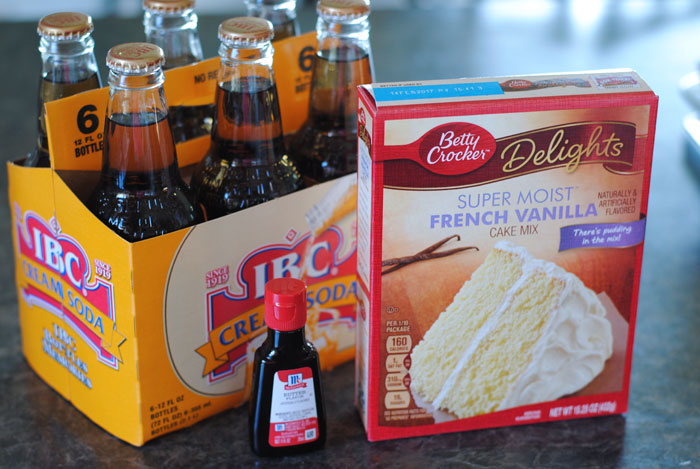 Place the batter into prepared cupcake tins. The awesome thing about this cake batter is that you can sample it without feeling guilty, because there aren't any eggs! So, go ahead and lick the spoon.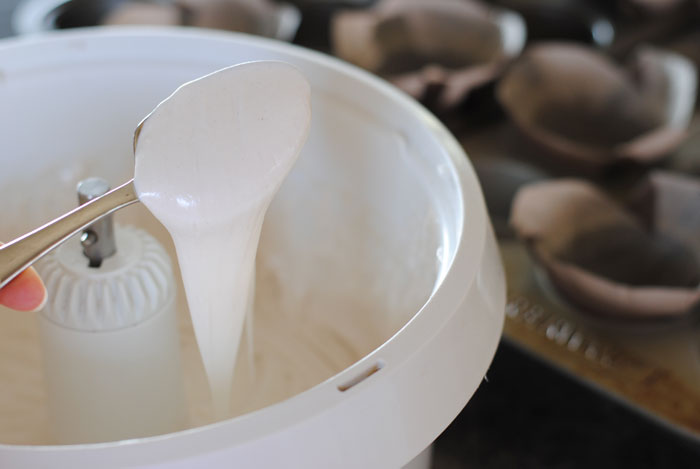 I found some fun
parchment paper cupcake liners
online and at the grocery store. They worked out really well for this project. Fill the cups and bake them as directed on the cake box. Mine were cooked perfectly in 16 minutes, but I filled them very full and only made 18 cakes instead of 24.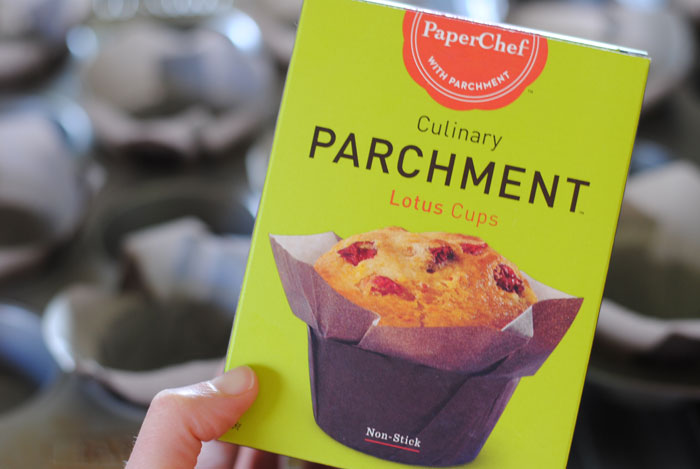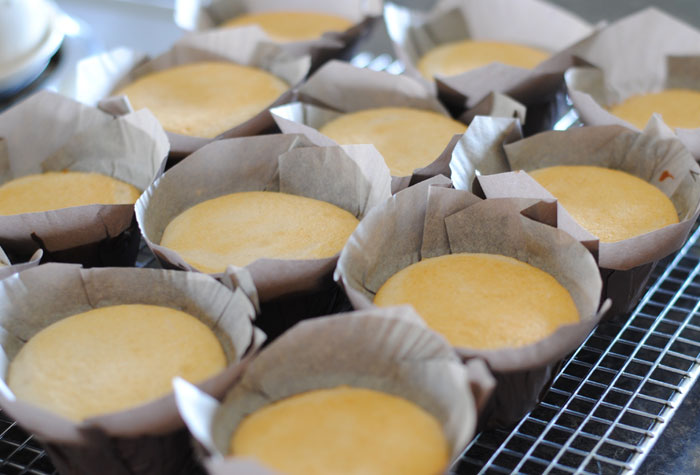 While the cakes are cooling on a rack, whip together the heavy cream, pudding powder, vanilla extract, rum extract, and sugar. Whip them until the frosting is thick and the peaks hold form. Don't over mix it and turn it into butter. That would be a fun project to try on another day. Scoop the frosting into a frosting bag fitted with a large star frosting tip. Set it aside for a few minutes.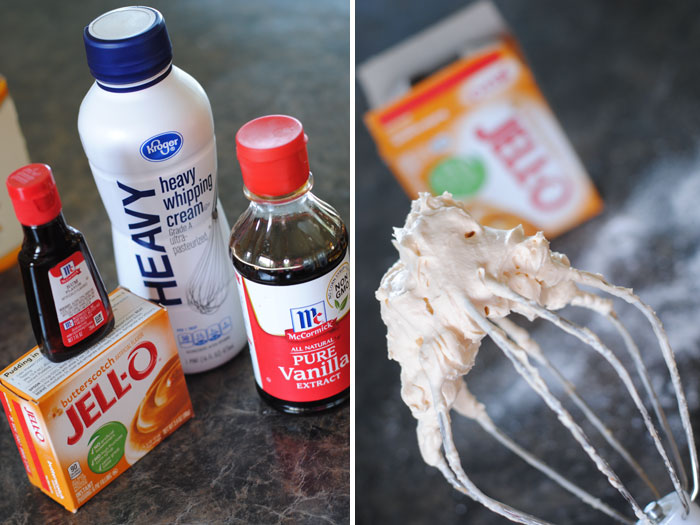 In a microwave safe bowl, add the butterscotch chips and the half and half. Melt them together in 15 second increments. Stir well between each time. It should only take about 45 seconds total to melt the two ingredients together to create a warm smooth ganache.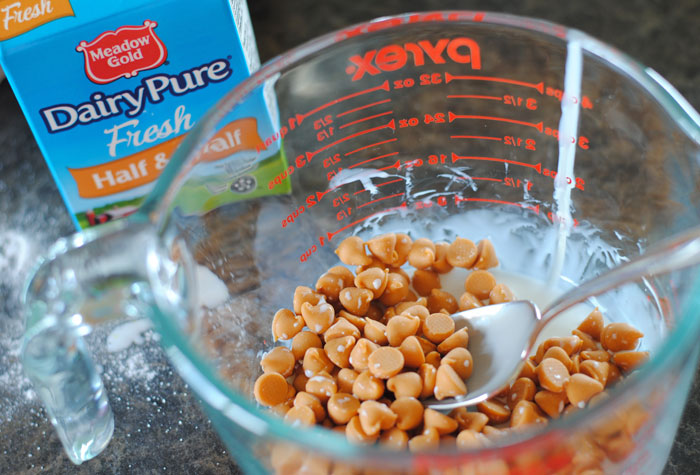 Drizzle the butterscotch ganache over the tops of the cupcakes.
Frost the cakes with the yummy whipped topping. I typically start from the outside of the cupcake and go around in a circular pattern moving towards the center and up to form a mountain peak.The more frosting the better! It is really light and mild, kind of like a mousse, and just sweet enough to make you want another bite. It is my favorite part of the whole cupcake!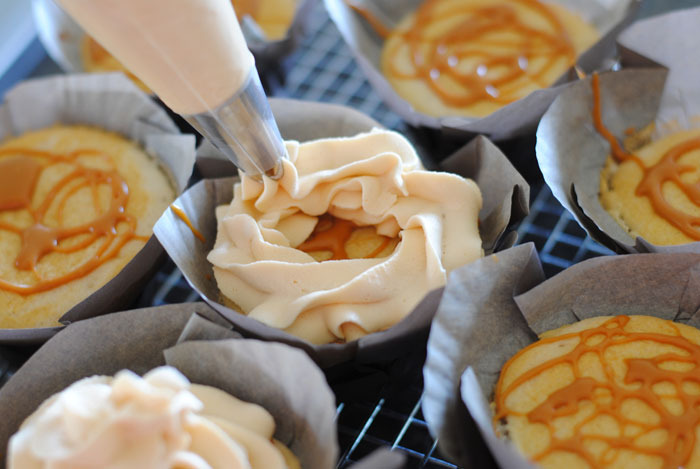 You may need to put your leftover butterscotch ganache into the microwave for about 10 seconds to soften it up again before this last step. Place it into a frosting bag fitted with a small circular tip and drizzle it over the top of the frosted cupcakes. If you don't have frosting tips, you can just let it fall off a spoon like a sweet buttery waterfall.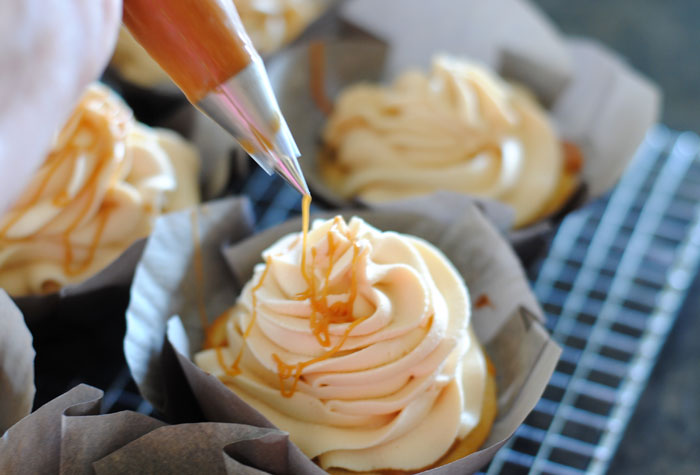 They are really good served warm or chilled. Pair it with a tall glass of milk and you'll think you've worked some pretty fantastic magic in your kitchen.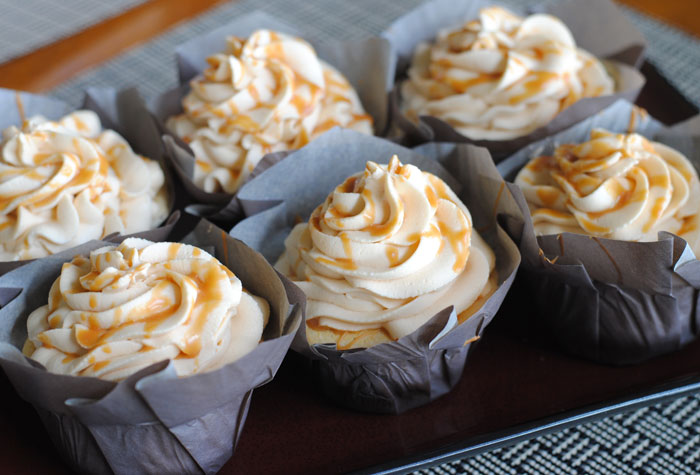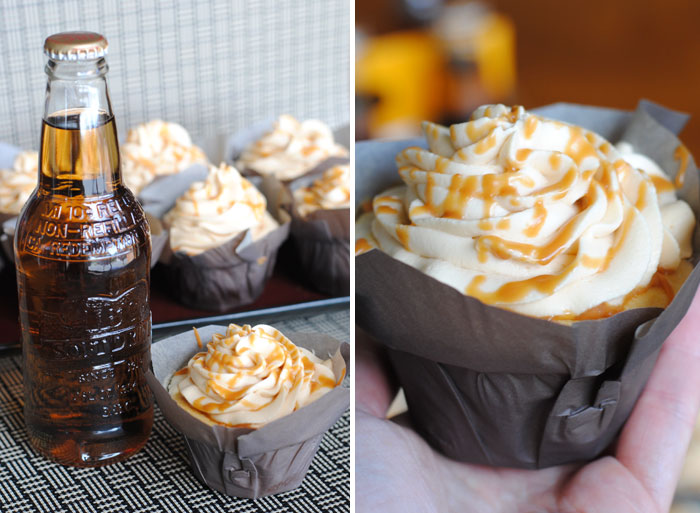 Make your delicious Harry Potter Butterbeer Cupcakes as your prepare for your journey to the Wizarding World of Harry Potter at Universal Studios Hollywood! Pack your cloak, step on to your broom and prepare for the experience of a lifetime! Your muggle life will never be the same once to step into Hogsmeade and become completely immersed in the world of Harry Potter. Book your Wizarding World of Harry Potter vacation online or call our travel experts at 855-GET-AWAY! (Or you always send us an owl!) We would love to help you enjoy the magic!