What better way to announce your trip to the Wizarding World of Harry Potter than by owl? While we may not have a real owl, we do have the perfect owl post vacation countdown for your upcoming trip to Universal Studios Hollywood.
I love getting mail. Email is nice, but a real tangible card or letter in the mailbox is even better. I can't imagine how cool it would be to have my post delivered by an owl. It would be pretty neat. Now imagine how much cooler it would be to have an owl deliver news that you're going to The Wizarding World of Harry Potter!
Deliver some exciting news to your family about a vacation to the brand new Wizarding World of Harry Potter in California set to open on April 7th. Use this Owl Post Vacation Countdown Activity to help keep the kids from getting their feathers ruffled as they wait for the enchanting vacation to begin!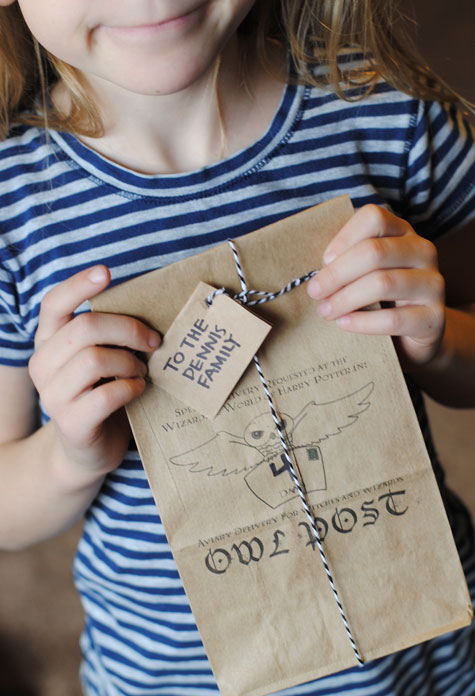 To start, decide how many days you want to have as part of your countdown. I think that one to two weeks is a good amount. You will need a regular brown paper lunch bag for each day of the countdown.
Download the Owl Post template here.
You are going to print the design right onto a paper lunch bag. Fun right?! Tape the brown paper bag onto a standard sheet of printer paper. Make sure that the top of the paper bag is secured with tape so that it does not catch in the printer and cause a jam. I used a thick Washi Tape because it wasn't overly sticky. It was easy to peel it off when I was done without ripping the bag. You also want to be sure to place the part of the bag with the flap laying down on the printer paper so that the top is smooth. Things go really smoothly when you follow these steps.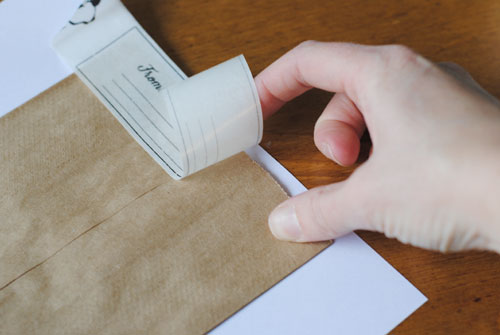 Print the Owl Post logo onto all of your bags. Make sure to look at the little picture on your printer that shows how to insert the paper into the feed tray. Mine went in upside down with the taped part of the bag at the top.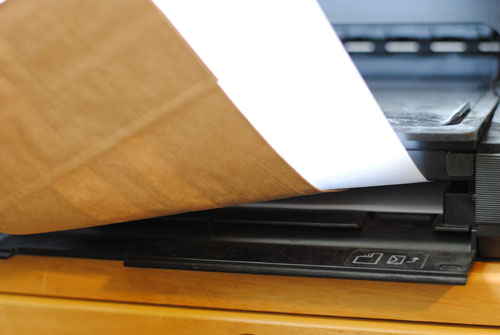 They come out printed perfectly!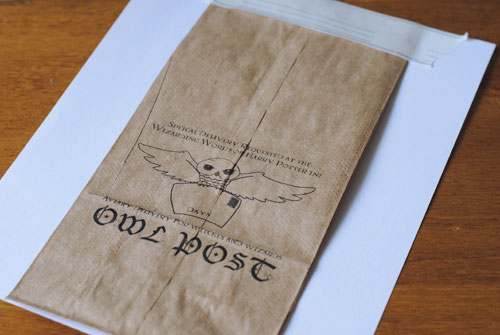 Then, fill out the section on the owl's envelope that says how many days until you are going to be "delivered" to the Wizarding World of Harry Potter. Count down to one.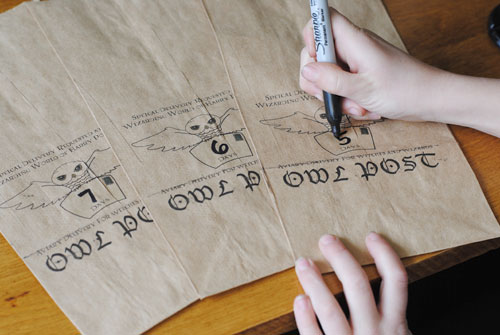 Next comes the fun part! Fill the bags with all sorts of Harry Potter activities, treats and items. I thought of a bunch of ideas to help get your imagination flowing: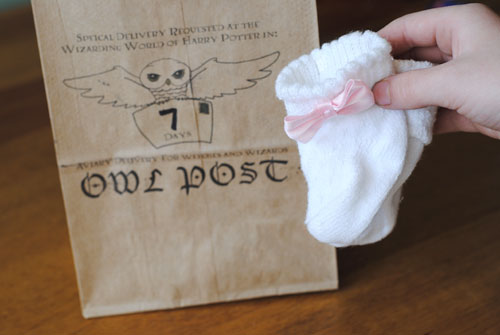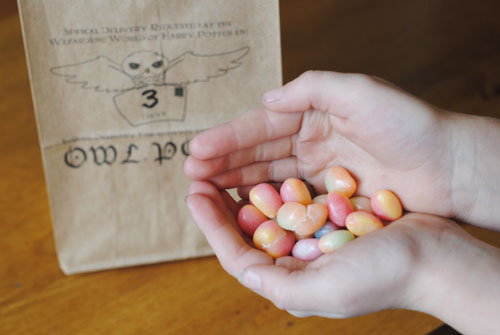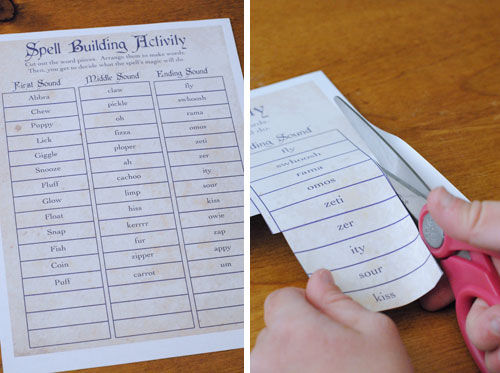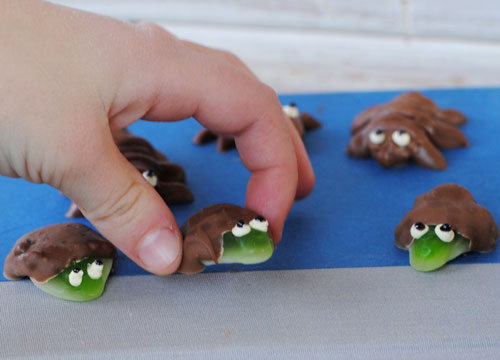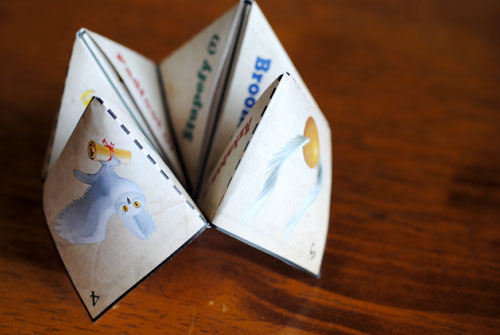 You can be creative. It is fun filling each little parcel with magical wizardly activities. It doesn't take much to make this activity exciting. Each day, deliver a new bag to the family. You can have a neighbor leave it on the porch and ring the doorbell and run. Or, rotate through your kids and leave it on a child's bed as they wake up in the morning. The Owl Post will help keep your kids excited about their vacation to The Wizarding World of Harry Potter. The countdown will be almost as exciting as the trip. . . almost.
When you get to Universal Studios Hollywood be sure to head to the Owl Post and send yourself a card or letter postmarked from Hogsmeade! Your family will be sure to have a magical time wandering the streets of Hogsmeade, having lunch at The Three Broomsticks, riding the Forbidden Journey, watching a wand ceremony at Ollivanders and more. Book your Universal Studios Hollywood tickets online or call our vacation wizards at 855-GET-AWAY.

Check out these other great articles: