When a lot of people hear Oahu, they immediately think of Waikiki and Honolulu. Earlier this year, my husband and I took a trip to Oahu. Instead of staying in the hustle and bustle of Waikiki, we opted for a much more relaxed vacation in Oahu's North Shore. We stayed at the Turtle Bay Resort and had a fantastic time at the Resort and its neighboring laid back towns. Here is a glimpse into the fun we had - I hope it sparks some ideas for your next vacation!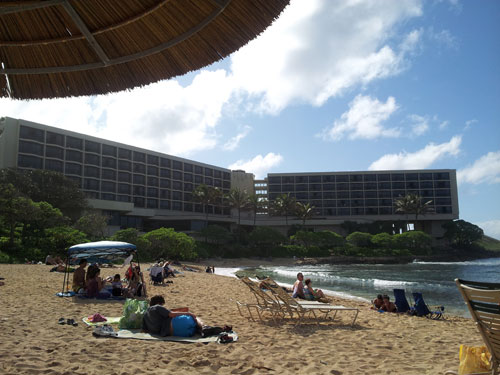 We loved the beach at Turtle Bay. One of the best things about the rooms here is that each one has a great ocean view!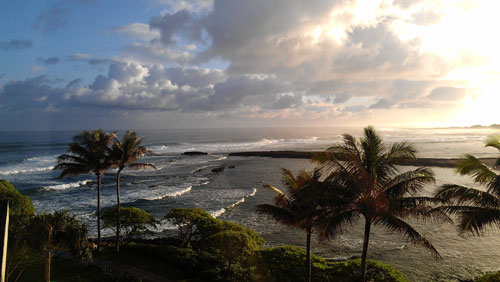 Since Hawaii is a few hours behind the mainland, we watched the sun rise from our balcony each morning.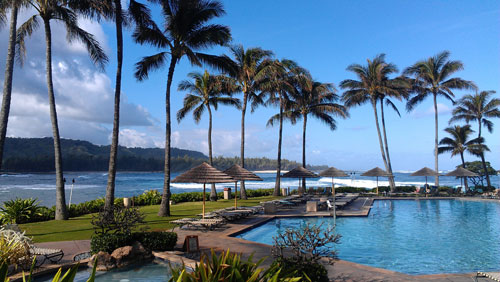 Our package included breakfast each morning and this was our view from the restaurant. It was hard to decide which was better, the view or the blueberry pancakes with coconut syrup...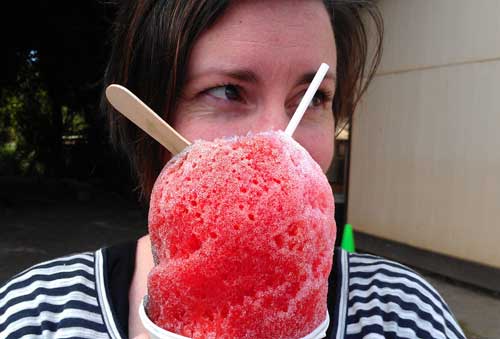 We were told we had to have Matsumoto Shave Ice from Haleiwa, a sleepy surf town about 15 minutes from our hotel. It was the perfect treat!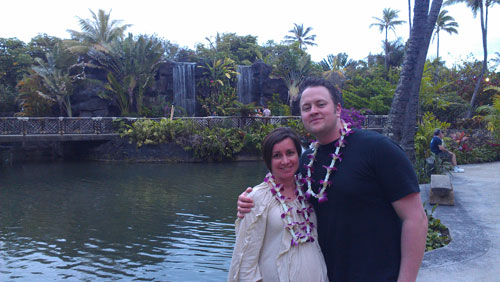 We had a blast exploring the Polynesian Cultural Center. It was gorgeous and so much fun!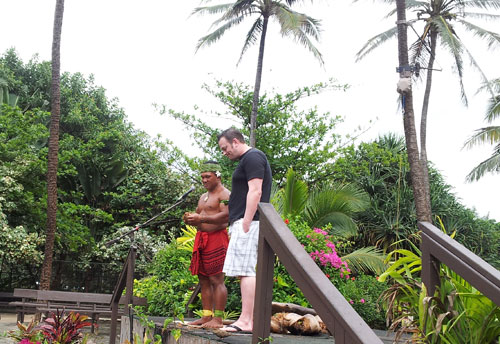 Each of the villages offer interactive demonstrations, games and/or shows. My husband, Brad got called up on stage during Samoa's cultural demonstration.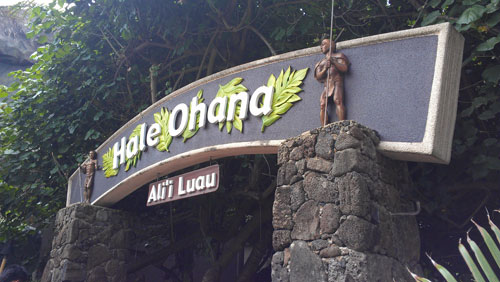 We feasted at the Ali'i Luau, an all-you-can-eat buffet before watching "Ha: Breath of Life," the PCC's nighttime show, which is a must-see.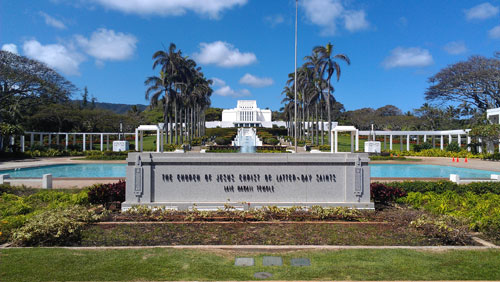 While in the area, we went to the L.D.S. Temple Visitors' Center. It was beautiful.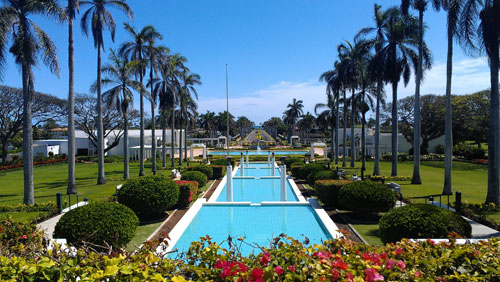 This was the view of the grounds from the temple. As you can see, it was stunning.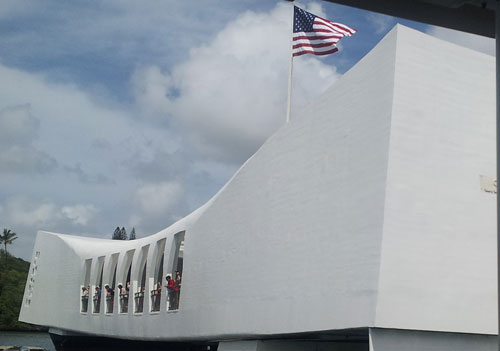 No trip to Oahu would be complete without a visit to Pearl Harbor. It is such a special place. Tickets are free, but they do sell out. A limited amount of stand-by tickets are available day of, but you will want to book your tickets well in advance to make sure you get a good time.
Oahu is such a great place for a Hawaii vacation. Whether you chose to spend your vacation in one of Waikiki's hotels or condos, at Turtle Bay on the North Shore, or at Disney's Aulani Resort and Spa in Ko' Olina, now is the time to book your Hawaii vacation! Get Away Today is having our Biggest Vacation Sale of the Year on Hawaii vacations!
Specials include an exclusive FREE 7-Day car rental, more than 50% off at select hotels and resorts, AND up to $1,300 in additional savings with exclusive vacation amenities. Plus, we are now offering a Reduced Deposit Program that allows you to hold your reservation for just $50 per person! Book NOW online or by calling our Reservation Experts at 855-GET-AWAY!

Check out these other great blog articles:
Hawaiian Island Spotlight: Kauai
Hawaii Vacation Ideas for the First Time Visitor
Maui Hotel Recommendations
Oahu Vacation: Off the Beaten Path
Disney Aulani: First Hand Experiences