There is year round fun to be had at
SeaWorld San Diego
, but especially during the holiday season. Learn all about the seasonal surprises and celebrations during Christmas Time at SeaWorld San Diego.
Image Courtesy of SeaWorld San Diego
Holidays at SeaWorld San Diego
Breathe in the cool ocean air and take in all the seasonal celebrations at SeaWorld San Diego. If you have never visited during the Holidays at SeaWorld San Diego, you have got to join us this year. This year's holiday season at SeaWorld San Diego begins November 17, 2023 and concludes January 7, 2024. Here are a few of the highlights you can expect during the Christmas Celebration:
Dazzling new Christmas shows
Meet Santa and Rudolph
Snowfall in San Diego
SeaWorld Christmas parade
30 foot Christmas tree
Musical tunnel of lights
Holiday drinks and treats
Thrilling rides and more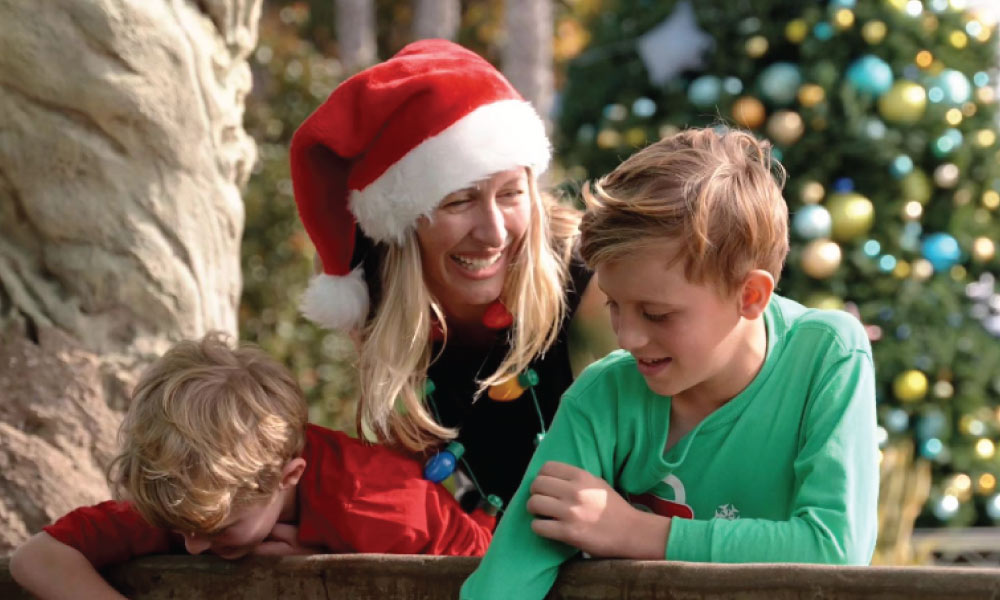 Image Courtesy of SeaWorld San Diego
SeaWorld San Diego's Christmas Celebration
SeaWorld's Christmas Celebration is a magical experience your family will remember forever. And remember,
it's all included with admission
to the park! You get so much value and magic during the holidays at SeaWorld San Diego. Let's swim into all the holiday fun you can have this year at SeaWorld.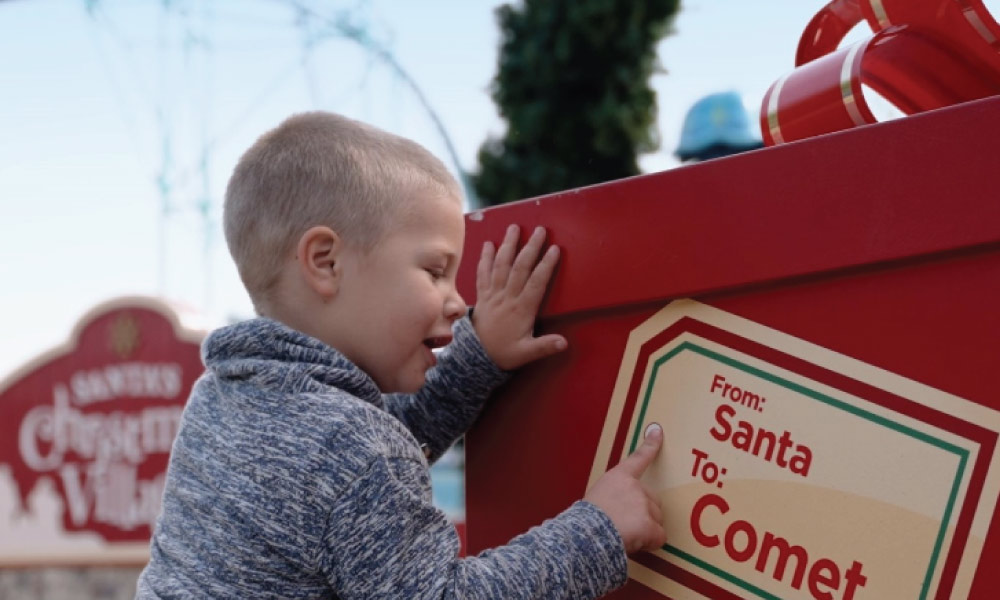 Photo courtesy of SeaWorld San Diego
O.P. Otter's Holiday Sing-A-Long
Join in a unique sing-a-long you're sure not to see (or hear!) anywhere else. At the Mission Bay Theater, sing your jolly hearts out with O.P. Otter as he leads everyone in classic holiday songs.
Coca-Cola Lane
New in 2023, this lighted pathway is full of candy cane red and white sparkling lights! Enjoy the walk through experience filled with festive music, holiday treats and of course holiday Coca-Cola beverages.
A Stocking Full of Soul
Stop by the Nautilus Amphitheater on Fridays, Saturdays & Sundays for "America's Got Talent" favorite Bryan Cheatham. New in 2023 Bryan and his friends sing and dance the night away, getting ready for his big Christmas Celebration! This soulful celebration of Holiday classics won't be the same without you, so be sure to add it to your must-do list.
Mrs. Claus' Christmas Parade
A classic returns! Mrs. Claus and her band of merry elves as they make their way throughout the park twice daily, usually around 4:00 and 7:00 pm. You can also join Mrs. Claus for storytime at Skytower Tree of Lights Stage throughout the day.
Donner and Blitzen's Lazer Light Show
Stick around after dark because Donner and Blitzen have a nightly show at the front of the park this season. Experience a canopy of laser beams that submerges you with rays of color and a festive soundtrack. And don't forget to stick around for magical snowfall each evening, too!
SeaWorld San Diego's Holiday Menu
In between rides, shows and all the holiday festivities, don't forget the huge selection of holiday cheer in the form of food and drinks.
Holiday Cocktails & Craft Beer
Get even more festive with an ice-cold brew, a glass of wine or one of SeaWorld's specialty holiday cocktails. Pass Member discounts apply.
Festive Entreés, Desserts & Hot Chocolate
Guests with a sweet tooth and a hearty holiday appetite will delight in the season with festive entrees, desserts, and SeaWorld's famous hot chocolate with candy toppings. Pass Member discounts apply.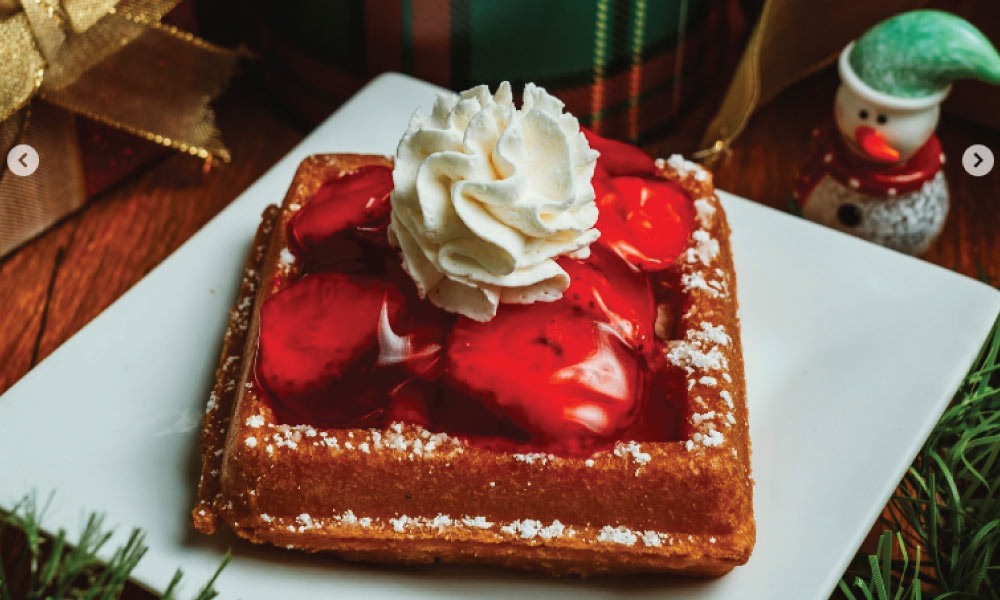 Image Courtesy of SeaWorld San Diego
Visit SeaWorld this Holiday Season
We haven't even touched on everything you can experience this Christmas in San Diego like meeting Santa in Santa's Village (priority access is available for purchase), meeting Rudolph & Friends at Holly Jolly Marketplace and shopping at The Christmas Shoppe and various other stores throughout the park. There's truly so much to enjoy! Get Away Today would love to help you book your vacation to San Diego. We're certain SeaWorld will be the highlight of your trip.
You can get our most recent SeaWorld San Diego ticket deals on our website
. Or, you can call and talk to any of our reservation agents at 855-GET-AWAY. Either way, we're here to help.