UPDATED JANUARY 2019 There are so many reasons why I love the idea of giving a vacation for Christmas. For one, my boys are quite little and have plenty of things. Not to mention, they'll be getting more than enough gifts from our families. We'll get our boys a few small items, like books and pajamas, but what my two-year-old really wants, and talks about all of the time, is to go to Disneyland. Spending time together is important to us, as is creating magical memories for our children. So, for our big family gift, we're giving ourselves a Disneyland vacation!

Next year Disneyland is going to be extra special since it's the Diamond Celebration (until Sept. 5), and my husband and I are so excited for the big vacation reveal on Christmas morning... Now, we have a couple of challenges. We aren't able to go until late spring, and because my kids are still really young, they don't really have a concept of time. But, not to worry, I created a great way to keep up the excitement from Christmas morning up until we head to California... even months later.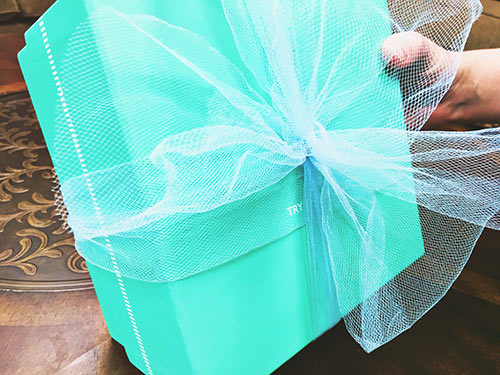 First, I found a really cute box, and a picture of us from the last time we went to Disneyland. I also grabbed some scrapbook paper and a pen. The vacation announcement is written on the picture, but since my 2-year-old can't read yet, we're going to let him guess what it means.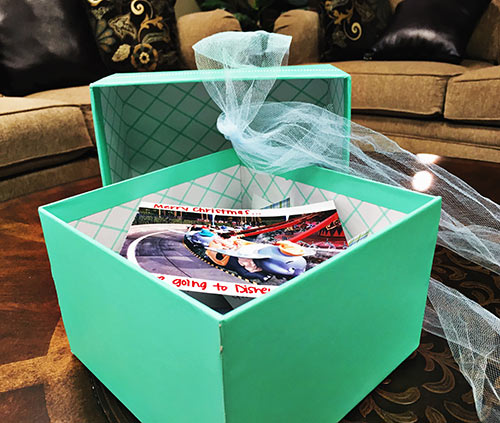 Next, on each piece of paper I wrote something we need to do to "get ready" for our Disneyland vacation. We wanted to keep it manageable, but still fun, so we chose to do one activity each week until we go. We'll tentatively plan on Fridays being our special Disneyland days, but we have to keep our schedule flexible. You can do as many activities as you'd like depending on when your vacation is and what your schedule allows.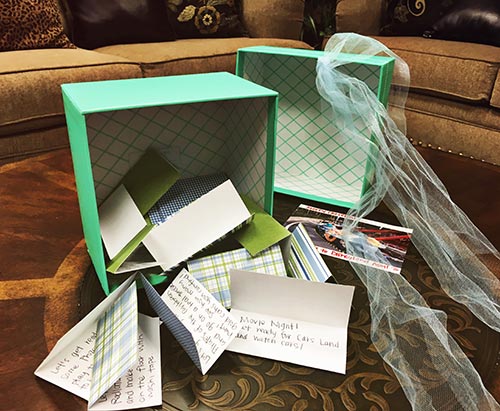 You can also make your activities as simple or complex as you like. The key is to keep it geared towards your children's ages and interests. We have a mixture of really easy activities and some that require a little more planning, as well as some that are time sensitive - like beginning our official countdown and packing our bags. So, as parents, we'll be guiding which activities are selected each week.

Some obvious ideas to keep the excitement going are movie nights. Our kids don't watch a lot of TV, so this is a real treat. I chose five Disney movies in particular that will really help us get ready for our vacation:
The Little Mermaid to get us ready for Ariel's Undersea Adventure
Finding Nemo in anticipation of Turtle Talk with Crush and the Submarines
Cars so we can be all prepped for Cars Land (of course!)
Monsters Inc to get us excited for Mike and Sulley to the Rescue
Toy Story to make sure we're game for Midway Mania, Buzz Lightyear Astroblasters and the Pixar Play Parade
We also had some fun treat ideas... For example, one day we'll go get churros at Costco, just because we should practice eating them. Then, another day we'll go to our local ice cream shop that serves Dole Pineapple Whips to get excited about the Tiki Room. One day we plan on going on a Mickey hunt at the grocery store. We'll see how many times we can find Mickey on packages, and then let our kids pick something like Mickey fruit snacks as a treat.
Of course, I had to turn to our blog for some ideas for our Disneyland days. Here are some of the activities that are included as part of our Christmas gift that you can recreate at home as well:
We're going to make Mickey Mouse ice cream bars! This is an example of an activity that will require a little more planning.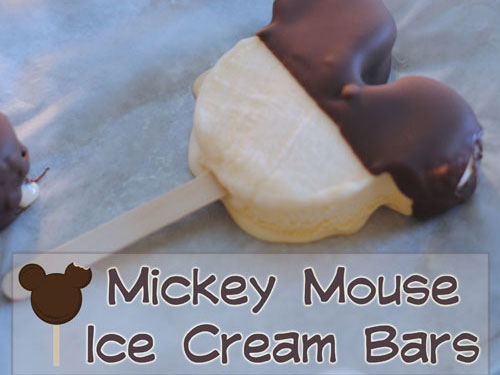 Print a Star Wars Vacation Countdown. This is especially exciting since we'll be visiting during Season of the Force - which is currently scheduled to be at Disneyland through May 26, 2016.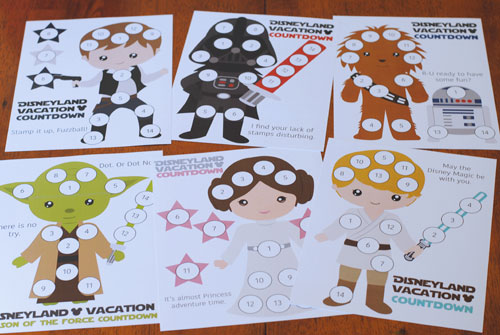 We'll make our own Cars Land tracks with washi tape for our own version of Radiator Springs Racers. It really is the easiest Cars Land activity ever!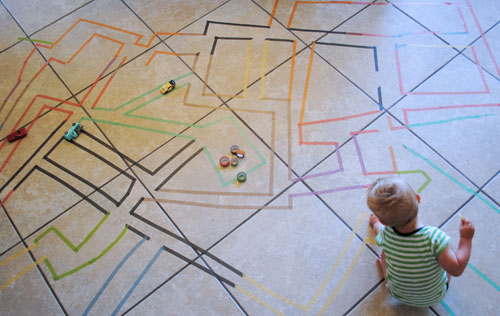 We'll also build a snowman, but the nice, warm, indoor Olaf kind with this darling Frozen inspired party game.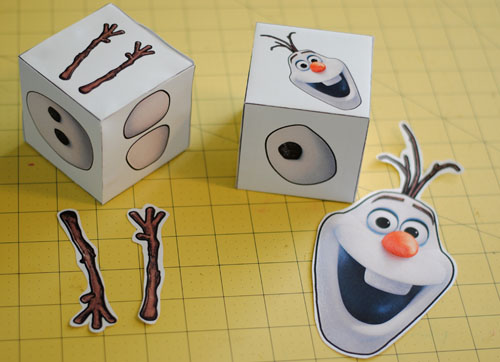 By surrounding ourselves in Disney magic, we hope to keep our family excited about our upcoming trip and ensure that our little ones appreciate our trip even more by being familiar with the stories and even flavors of Disneyland. Again, the idea is that you don't have to travel over the holidays to give the gift of a vacation or make memories! If you're looking for some times to give a vacation, consider your child's school breaks. Here are some general dates to get you thinking:
January 18, Martin Luther King Day
February 15, Presidents Day (Valentines Day Weekend)
March 27, Easter Sunday
May 30, Memorial Day
Summer!
September 5, Labor Day - and end of Diamond Celebration
October 10, Columbus Day
November 11, Veterans Day
November 24, Thanksgiving
Another thing that makes giving your family a future Disneyland vacation pretty great is you don't have to pay for it all up front. You can use our layaway plan and hold your vacation for as low as $175 down. Final payment is due five days before you travel, so you can make as many payments in any amount you wish until the remaining balance is due.
I hope that this inspires some Disneyland gift giving magic for your family as well! If you'd like to announce your Disneyland vacation in a creative way, be sure to visit our vacation surprise page for all sorts of ideas and free printables. We'd love to help you book your next Disneyland vacation, no matter when you go. Check out our Disneyland packages online, or call our vacation experts at 855-GET-AWAY.

Check out these other great articles:

When To Go To Disneyland 2016 (Video)
12 Reasons to Visit Disneyland In the Next 12 Months
25 Tips for the Disneyland Diamond Celebration
5 Ways to Surprise Your Family With a Disneyland Vacation