Every Princess deserves a castle. Next time you are at the beach, you can build one of your own! We just returned from California where our family spent several days on the coast. We played in the ocean and dug our toes in the sand. Playing in the sand is one of the very best parts about a beach vacation! We decided to make our play time a little more royal and built an entire kingdom for our tiny Disney princes and princesses to play in. It was fun to see what kind of fancy structures my kids created for each royal couple. We didn't just build sand castles, we played in them too!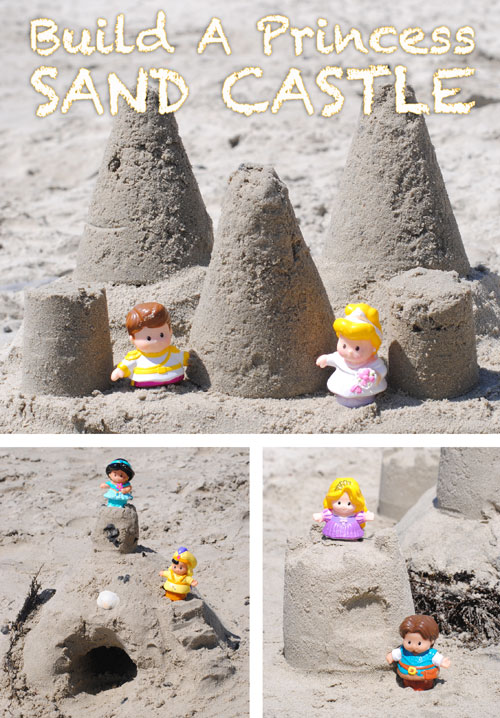 These Little People Disney Characters make a great addition to your sand toys. They float in water and they fit perfectly in a sand castle. It would be so fun to collect all of the famous Disney couples. We chose some of our favorites to start our collection.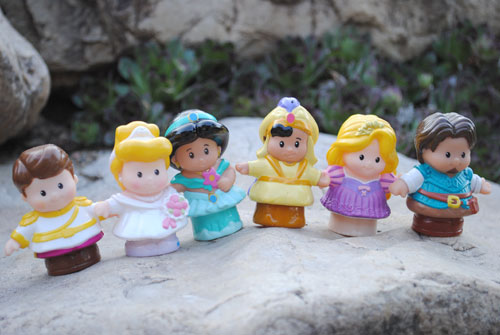 It was so fun to create castles that matched each character's story. Cinderella found a castle to share with Prince Charming. Rapunzel got a tall tower - but don't worry, Flynn came to her rescue! And Jasmine lived in a beautiful Arabian Palace.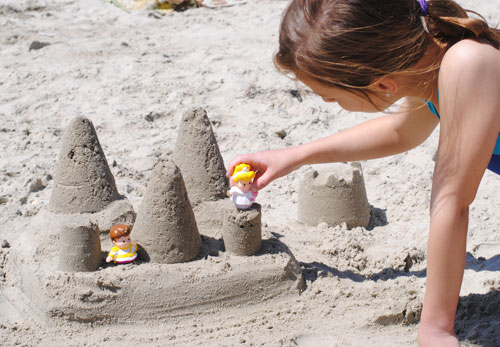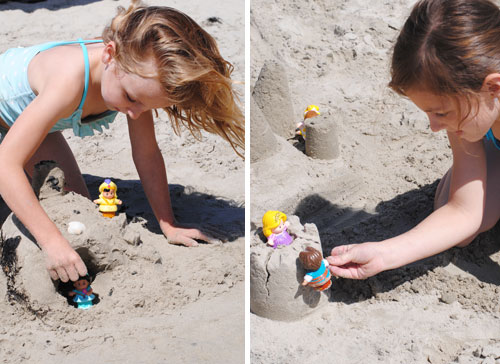 When I was a kid, we used to build (what I like to call) Drippy Drip Castles. I am not sure what the official term is for this type of sand creation, but they are so much fun to make. This is how you do it - Start with a bucket of water (ocean water is the best), then put a scoop of sand in the bucket. Get a handful of very wet sand and let it drip off your fingers onto the ground. Continue dripping wet sand off your fingers until your creation complete. It is so fun to watch each glob of sand stick and form onto your own unique Drippy Drip Castle.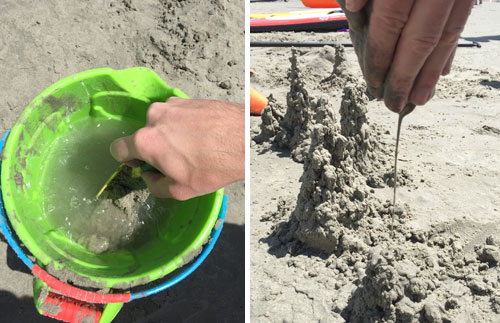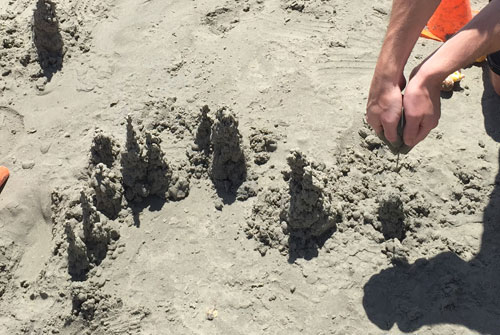 We also made a Drippy Drip Castle Enchanted Forest for Cinderella and Prince Charming to explore. I thought the trees looked very magical and enchanting.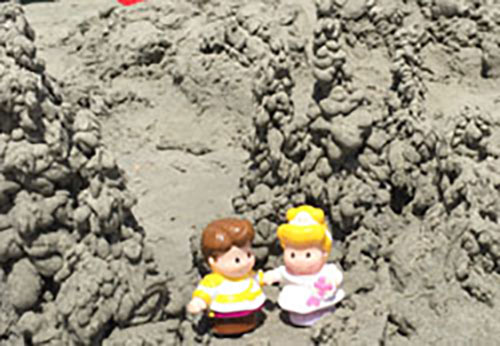 The best part about Disney is that they add a little bit of magic to every story. You can make your beach outing magical too with a splash of imagination and a touch of Disney.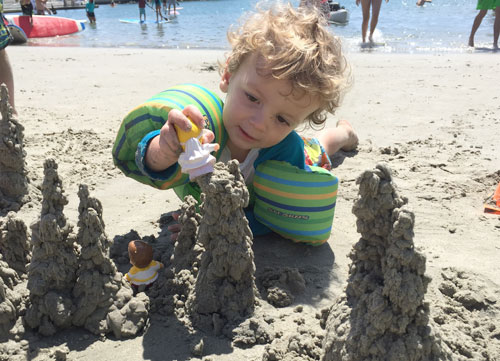 Get Away Today would love to help you get to make your own sand castle creations on any beach around the world, including the top of the line beaches just moments away from Disneyland. Take a trip to The Happiest Place on Earth and meet the real life princesses and their princes in their own royal castles! Get Away Today has a best price guarantee with our discount Disneyland tickets and exclusive hotel specials you won't be able to find anywhere else. Book your next Disneyland vacation online or call our Disney travel experts at 855-GET-AWAY.
Check out these other great articles: