Spending the day at the beach always provides opportunities for a beautiful photo or two. If you're not sure how to take great beach photos, don't worry. We have the best tips to help you get the best photos on your beach vacation!
With summer quickly approaching, many of us are planning trips to the beach! The beach can provide hours of fun and it always brings happiness and a feeling you just can't get anywhere else. It also provides a beautiful place to take photographs! Here are a few tips to help you get the best photos at the beach on your vacation this year.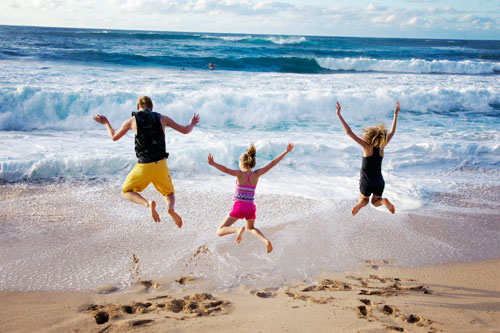 Lighting
Lighting can be the biggest challenge when taking photos at the beach. The beach and bright sunshine usually go hand in hand, so if you are shooting in the middle of the day when the sun is the brightest, it will mean harsh shadows on your subjects. Here are a few things you can do to combat this:

1. Turn on your flash. A flash will bounce some light on to your subject's face and help counteract the shadows.

2. Turn your subject's back to the sun to help avoid squinting, and again, use a flash or reflector to bounce light onto your subject. If you don't have a reflector, get creative and use a white towel or t-shirt that you may have with you.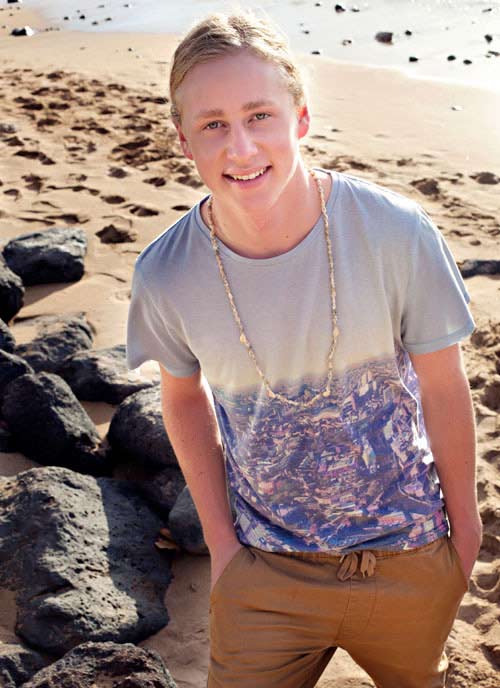 3. Find some shade for your subject, or get creative and create your own shade using your beach umbrella, a towel or even another body.

4. Use your camera's spot meter on different parts of your subject until you get the perfect exposure. Make sure to move around and check your light from all different angles.

5. Use a zoom lens and stand farther away from your subject.

6. Take advantage of the harsh shadows and have some fun shooting some silhouettes.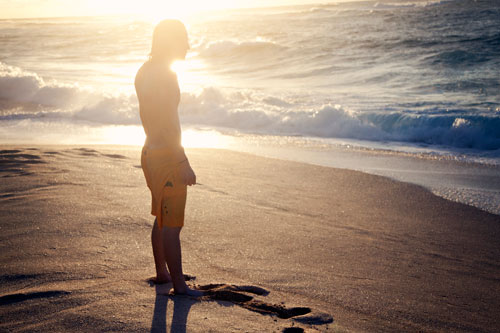 Ultimately, early morning and evening hours hold the best and most magical light for taking photographs anywhere, especially at the beach.



Shoot in Black and White
Those bright sunrays are perfect for creating a high contrast black and white image. Black and white also works great when the skies are overcast. Shooting in black and white can give you beach images that are different, moody and timeless.
Capture the Joy
For me and my family, being on the beach brings instant joy! We don't live close to the beach, so when we visit we cherish the time we get to spend there. Some of my most favorite photographs are of spontaneous, real moments where my children are running in the waves, laughing and playing in the sand.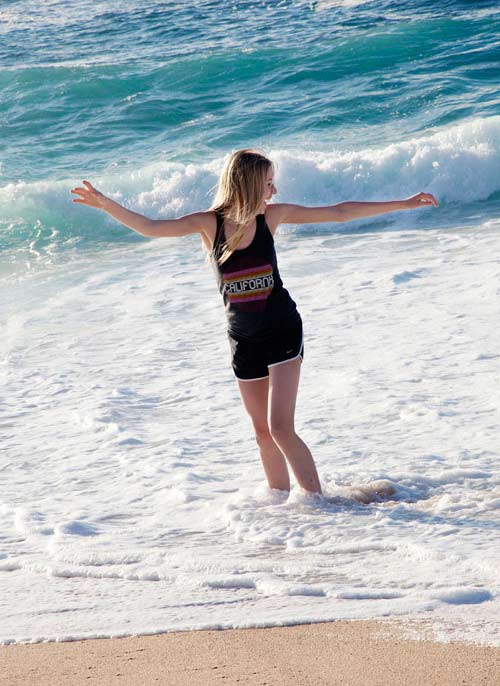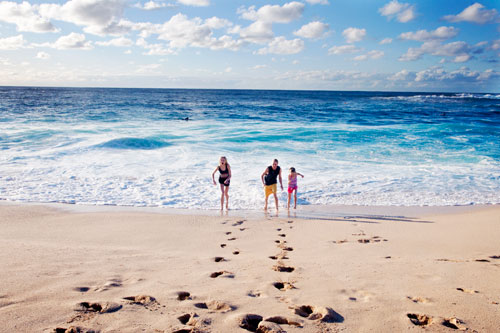 Focus On The Details
Don't forget to capture some details of your surroundings. Get creative and get some shots that focus on things you normally wouldn't think to take pictures of. Walkways, the sky, the palm trees, the sand, footprints, rocks and shells and other things in the landscape make for fun and interesting photos.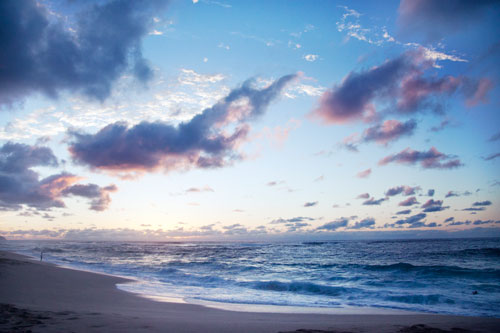 Cell Phone Shots
Remember that you can get great photographs even with your cell phone! The cameras in our cell phones have improved dramatically over the last few years and cell phone cameras are great for convenience, ease of use, rapid shutter speeds, auto settings, etc. I took the photo below using just my iPhone.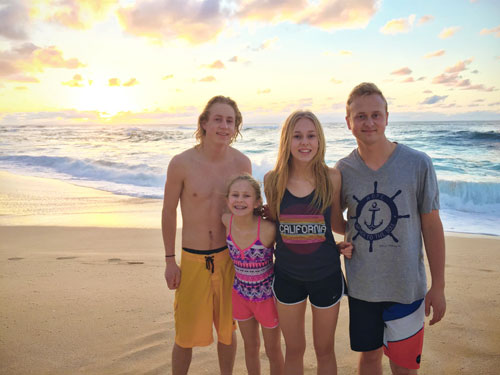 Always remember to be careful with your camera gear around the water and the sand. Take protective measures to keep your equipment safe. And most of all have fun! Take some photos, then put the camera down and go enjoy the people you are with and your beautiful surroundings.

We'd love to help your family plan your perfect beach vacation. Whether it's to Huntington Beach, San Diego, Carlsbad, Hawaii, Mexico or beyond, we'll find you the best deal at the best beaches. Book your summer vacation online or call our vacation experts at 855-GET-AWAY.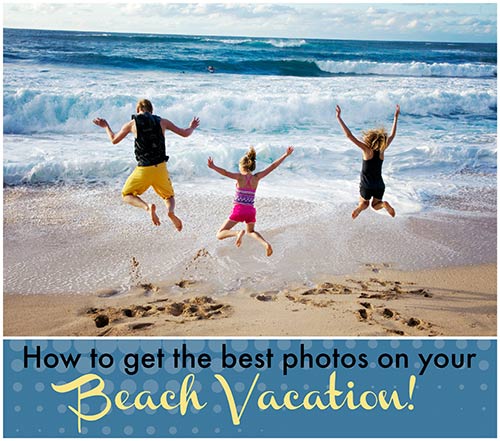 Check out these other great articles: