When planning a Disneyland vacation, one of the first things families figure out is how they're going to get there. Next, most families will get their hotel and park tickets booked. One thing some families fail to think of before they go, is how they'll actually get to and from the Disneyland Resort and their hotel once they're there.
Parking at the Disneyland Resort can get expensive and time-consuming by the time you drive, find a parking spot, and then take another shuttle to get to the parks. Taking the ART (Anaheim Resort Transit) or PCA shuttle (depending on where you're staying) is the most affordable and quickest way to get to and from the Disneyland Resort and your hotel.
We made a quick video to show you how easy it is:

As a recap, the ART or PCA shuttle picks up at a location near your hotel, and drops off at a designated spot right near the main entrance of the Disneyland Resort. Shuttles run approximately every 20 minutes beginning before park opening and ending after park closing.
You can find your shuttle by its number, color and where it's parked.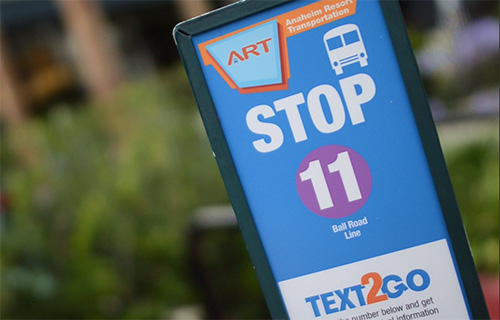 Make sure to purchase your tickets before you get on the shuttle. If you don't already have your ticket, you'll have to pay each time you board and that can add up quickly. When you purchase your tickets ahead of time, they are good for unlimited use for the number of days you purchase. Plus, when you get them with Get Away Today, you're getting the best deal. You can save huge with specials like kids ride free and two days free!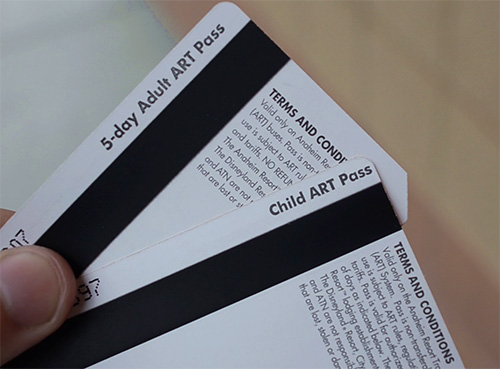 The Anaheim area also uses another shuttle service called PCA, which works the same way as ART, just services different hotels. Almost every hotel uses either ART or PCA. When you purchase your package with Get Away Today, we let you know which shuttle your hotel uses and guarantee the best price on your shuttle tickets.

We hope that helps with your next Disneyland vacation. Book your package online or by calling our experts at 855-GET-AWAY.
Check out these other great articles and videos: