Jennifer Dunyon, VP of Communications for Get Away Today, appeared on Fresh Living today to share some of the best deals for summer travel - which is just around the corner! If you weren't able to watch the segment, don't worry, you can watch it now: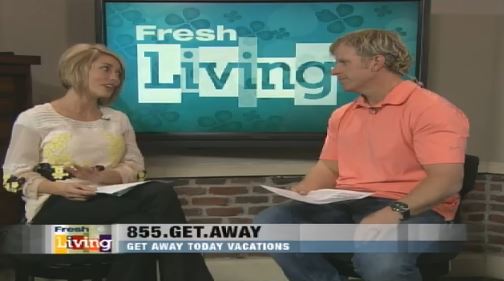 Take Jen's word for it and don't wait to book your summer vacation! Our best specials can be found online or by calling our Reservations Specialists at 855-GET-AWAY.

Check out these other great blog articles:
Disneyland Vacations from $78 per Person, per Day!
Disneyland: What's New in 2013 As Seen on "Or So She Says"
Get Away Today's Top Summer Vacation Tips
As Seen on Studio 5