Did you know that
Knott's Berry Farm
is America's very first amusement park? It was created to entertain customers while they waited in line to purchase Mrs. Knott's famous baked goods and popular chicken dinner. The entertainment became every bit as popular as the food and thus, a theme park was born. Fifteen years later, another theme park opened just a few miles away to what is now known as the Disneyland Resort. Along with Disneyland, the Knott Family Park continued to innovate and grow and in 1983 they debuted the first amusement park "land" designed specifically for kids - Camp Snoopy! Camp Snoopy is a wooded wonderland of children's rides and entertainment. Knott's Berry Farm recently renovated Camp Snoopy to celebrate its 30 year anniversary. It is bigger and better than ever.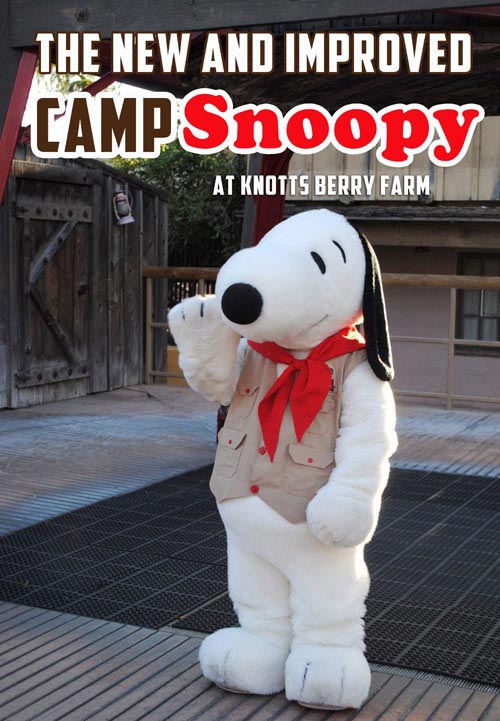 If you have not had a chance to take your family to
Knott's Berry Farm
, give it a try! If you have older kids or adrenaline junkies in your family, there are tons of roller coasters and thrill rides. There are also so many fun attractions that families of all ages can all enjoy together. History buffs will love the recreation of Calico Ghost Town and foodies still love Mrs. Knott's fried chicken and boysenberry creations. Since we have small children, we spent a day at Camp Snoopy this fall and it was my young children's very favorite part of our Southern California vacation. Here are just a few of the reasons why we fell in love with Camp Snoopy:
Age Appropriate Rides and Entertainment:
There are so many fun and unique rides for children of all ages. My kids wanted to go on each of the rides over and over again. All of the attractions were exciting enough to please my older kids, but not too scary for my youngest. You will love all of the cute designs that incorporate all of the Charlie Brown characters.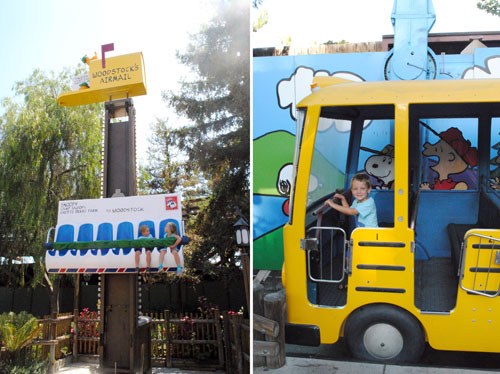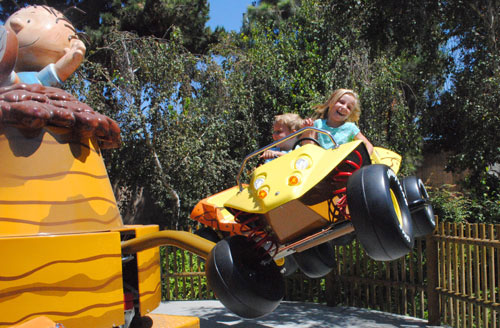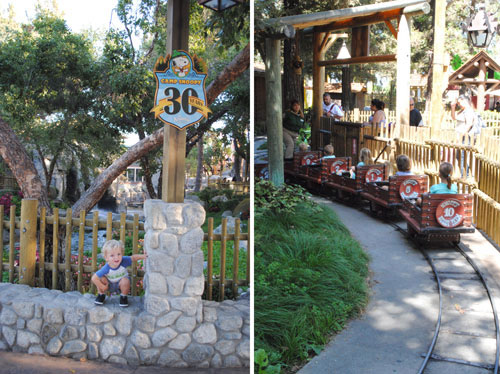 Beautiful Surroundings:
One of the best things about Camp Snoopy is the landscaping. We were at the park on a hot day, but we never felt uncomfortable because there is so much natural shade. The entire area is spotted with tall, mature pine trees and accented with bright flowers, a bubbling stream and even a giant waterfall. There is a bridge that kids can use to walk over the river and into a cave under the waterfall.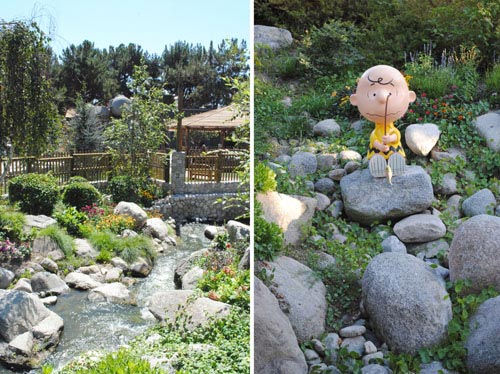 There is a picnic area in the center of Camp Snoopy with picnic tables and an area with plastic logs, mushroom, and rocks for tiny visitors to crawl through and play on. My 1-year old boy loved getting his wiggles out in the picnic park!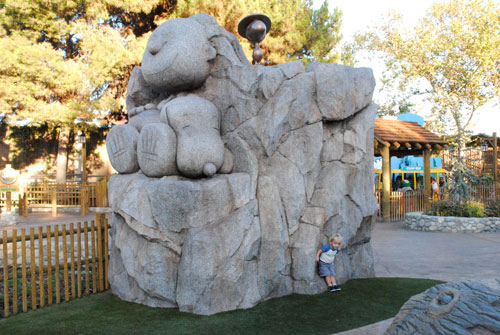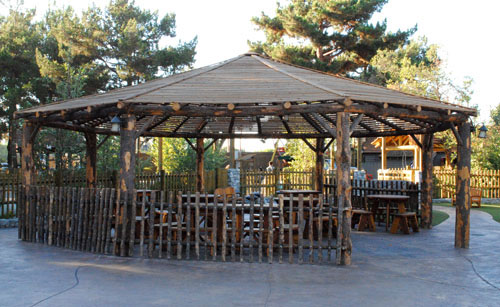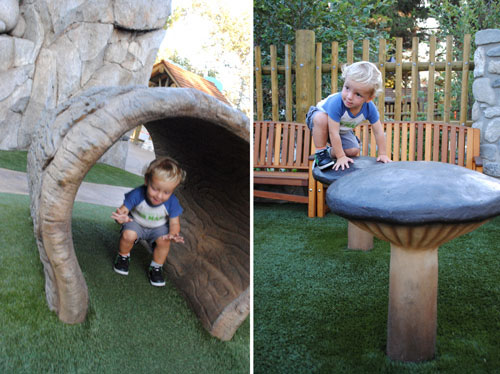 Family Friendly Entertainment:
We got to meet Snoopy! He gave great big hugs and posed for pictures with all of the kids. There is also an amphitheater that has live music shows featuring the Peanut gang throughout the day.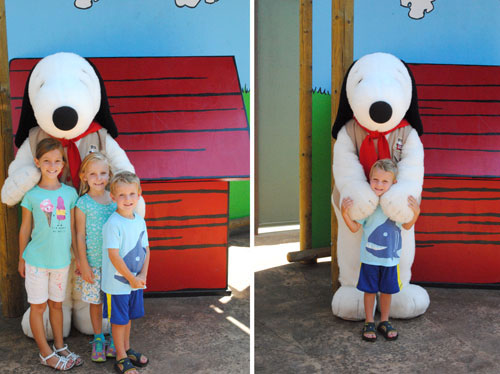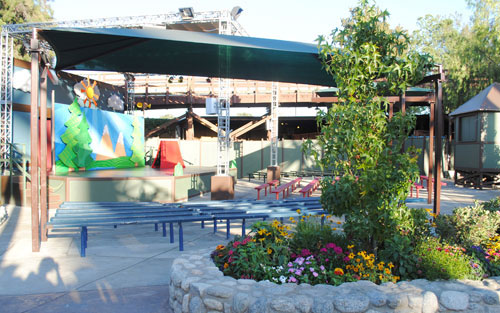 Clean and Friendly:
The entire Camp Snoopy area has been completely revamped this past year. All of the rides were very clean. The bathrooms were nice and there are two of them in the Camp Snoopy area, so you are always close to a restroom. The staff was friendly and helpful. It was such a happy place to be.
Camp Snoopy is perfect for kids. It is less crowded than other amusement parks, which made it even better! While we were there we had almost zero wait times to get on rides. What is better than that? I hope you enjoy your California vacation and make time to visit Camp Snoopy at Knott's Berry Farm with your family. You will not be disappointed!
We would love to help you plan your day at
Knott's Berry Farm
. It's a great addition to any of our
Disneyland packages
, or part of a fun weekend getaway to Buena Park. Be sure to plan on a fun-filled feast at
Medeival Times
or the
Pirate's Dinner Adventure
and check out our Buena Park area hotels - the
Knott's Berry Farm Hotel
,
Fairfield Inn & Suites Buena Park
,
Holiday Inn Buena Park
and
Radisson Suites Hotel Buena Park
. And, if you're visiting during the summer, plan a day at Knott's Soak City. There is so much fun to be had in and around Knott's Berry Farm!

Check out these other great articles:
Top 10 Southern California Theme Parks for Families
Best Deals for Southern California Water Parks
Knott's Berry Farm: Exciting Updates