We've rounded up our top vacation surprises that are perfect for last-minute gift giving – no run to the store required!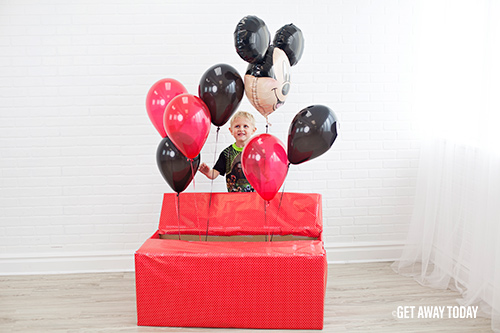 Christmas time is here and if you're giving the gift of a vacation this year, don't stress – we've rounded up some of our favorite vacation surprises that only need to be printed and given. It doesn't get easier than these fun ideas:
Beauty and the Beast Printable Disney Vacation Surprise:
You can create a few roses if you have kisses on hand, but these cute printables work just fine by themselves. It's the perfect way to surprise your little princess or beast with a trip to Disneyland or Disney World. Click here for the free printable.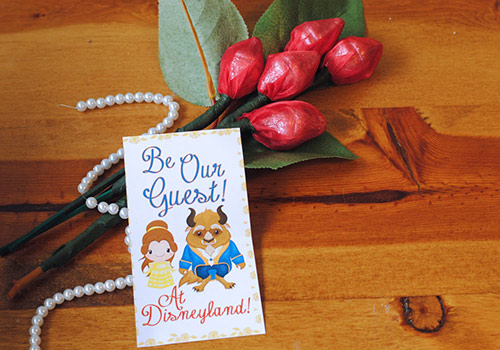 Trip to the Wizarding World of Harry Potter: Fantastic Beasts Vacation Reveal:
This magical reveal only requires a few pieces of paper and scissors! Your kids will love opening this suitcase when they realize they are taking a trip to the Wizarding World of Harry Potter in Universal Hollywood or Universal Orlando! Click here for the tutorial and printable.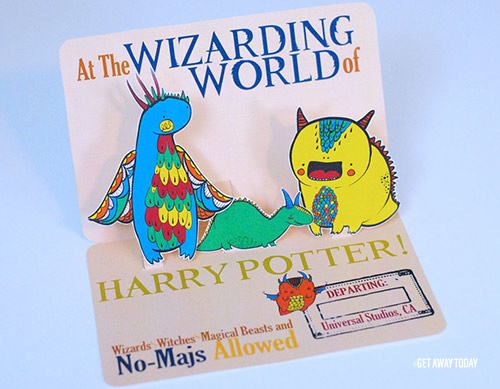 Tangled Printable Disneyland Vacation Surprise:
Surprise the princesses in your family with a trip to Disneyland to meet Rapunzel herself! This cute printable is as easy as can be and will have your kids gasping in awe when Rapunzel's "hair" reveals the vacation surprise. Click here for this fun vacation reveal!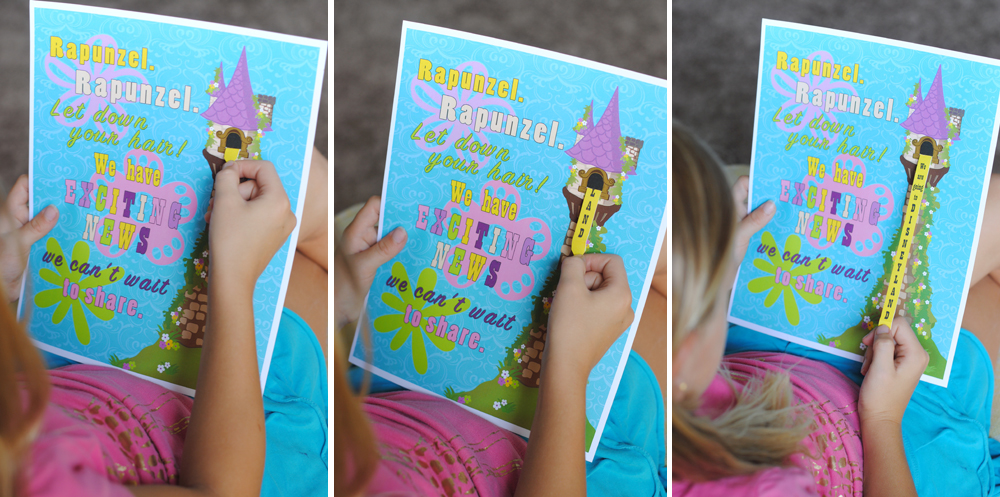 Harry Potter Vacation Announcement Printable:
Do you or your kids wish you would have gotten a letter from Hogwarts? Well, now you can! This easy printable comes straight from Hogwarts to invite your family to visit the Wizarding World of Harry Potter. Click here to print a Hogwarts letter for your family.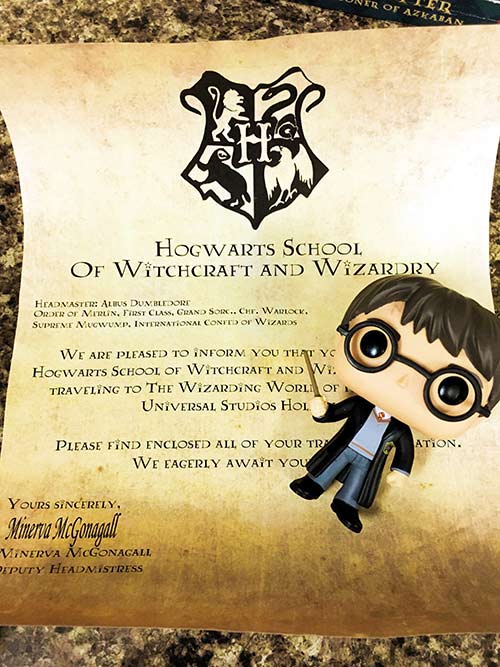 Star Wars Disneyland Vacation Announcement Gift Tags:
This vacation reveal is a great idea for the Star Wars fans in your family. Simply print, glue or tape the sides together and attach to a small gift of your choice. Your family will be wowed when they realize they're taking a galactic trip to Disneyland! Click here for the tutorial and printables.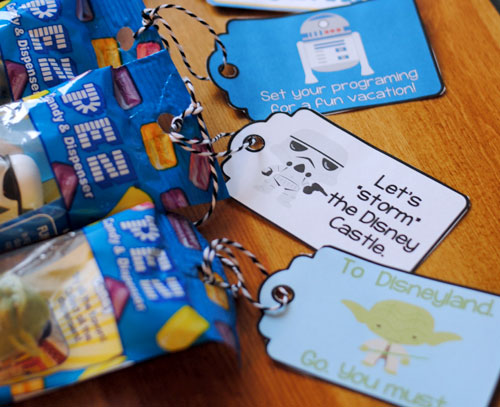 Marauder's Map Vacation Surprise for Universal Studios:
You won't need any magic for this vacation announcement. Wizards and muggles alike will be delighted to scavenge for all the pieces of this special Marauder's Map. You can print this on card stock if you have it, but regular paper works just fine. Your family will be more focused on realizing they're visiting the Wizarding World of Harry Potter than the type of paper! Click here for both Hollywood and Orlando versions of this fun printable.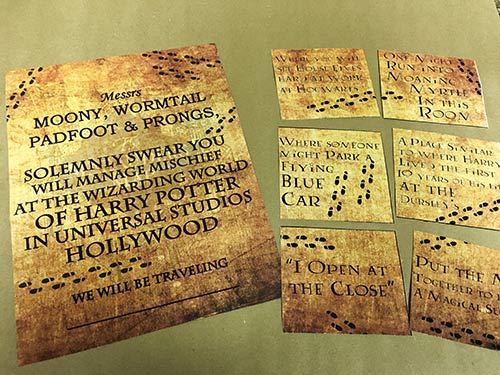 Disney Vacation Countdown Chain:
If you have a few things of colored paper around, our countdown chains are some of the cutest ways to reveal your surprise vacation. For a Mickey or Minnie themed chain template, click here. For a Yoda themed chain template, click here. You can put it together beforehand or get the pieces ready and let your kids put it together on Christmas morning. Either way, they are sure to be surprised when they realize they're counting down to a Disney vacation!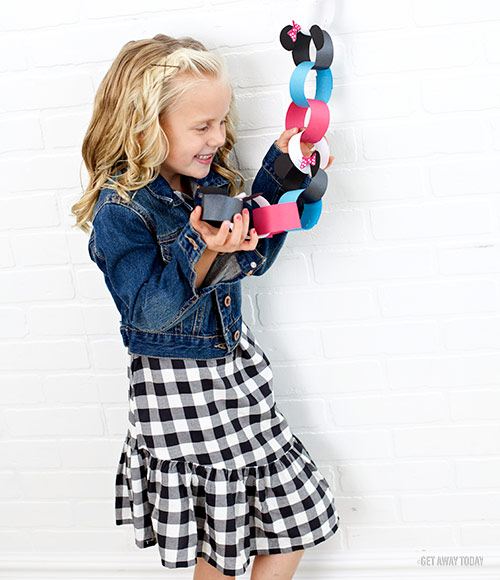 There are so many fun ways to give the gift of a vacation! If you haven't gotten a gift for your family yet, why not a vacation? It's not too late and you can always give them the gift of a future vacation. The best part is you can take advantage of booking any Southern California vacation package for only $50 down, now through December 26th!
You don't want to miss out on the best prices of the year or the chance to use these adorable vacation reveals! Book online or call 855-GET-AWAY to book over the phone. The gift of a vacation is one gift you can guarantee won't be returned.

Check out more of our great vacation reveal ideas: