The Main Street Electrical Parade is coming back to Disneyland! Find out about what it is, where it's been and when it's coming back to the Disneyland Resort.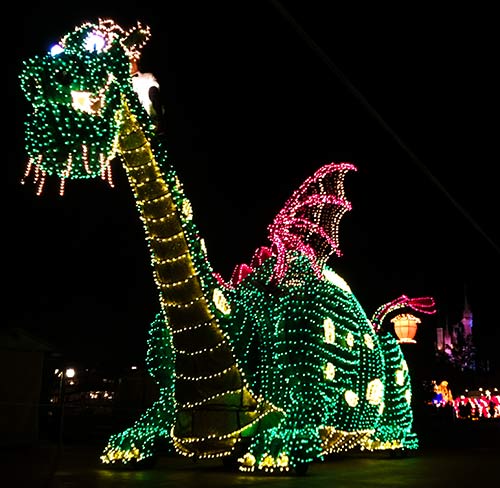 UPDATE: The official dates have been announced! The Main Street Electrical Parade will return to Disneyland on January 20, 2017 and run nightly through August 20, 2017. Don't miss it!
I can literally hear the tune to the opening parade song as I type the words "The Main Street Electrical Parade is coming back to Disneyland!" This recent announcement has made all kinds of people all kinds of nostalgic for the original parade that many of us grew up with, or watched our kids grow up with. The original Main Street Electrical Parade debuted down Main Street U.S.A. in Disneyland Park in 1972 and continued through 1996. That's 24 years worth of families that were delighted by this fantastic parade! I was lucky enough to get to experience this parade three times during this span.
A few years later, the Main Street Electrical Parade was rechristened Disney's Electrical Parade and was part of the nighttime entertainment available at Disney California Adventure Park. This parade featured two less floats than the original (Pinnochio's Pleasure Island scene and the Snow White diamond mine float were missing) and the run lasted for nine years; from 2001, the year that Disney California Adventure Park opened, through 2010.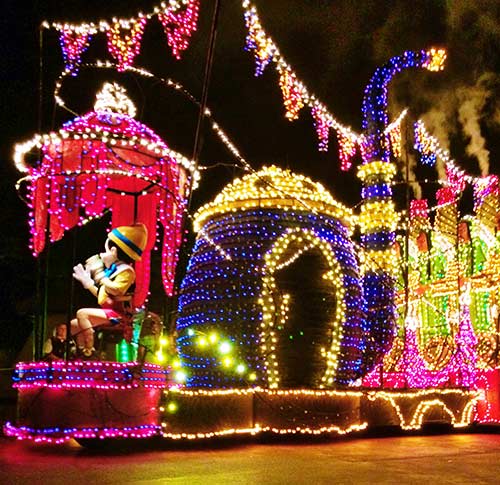 After its time at Disney California Adventure Park, the Electrical Parade made an even bigger move... this time across the country to the Magic Kingdom at the Walt Disney World Resort in Florida. For the last six years it has added an exciting glow along the parade route passing Adventureland and Liberty Square before down Main Street USA nearly every single night. On busier nights the parade would offer two showings, and Main Street Electrical Parade dining packages with VIP viewing were even available. The Main Street Electrical Parade will continue to perform at the Magic Kingdom through October 9, which means if you're planning a trip to Walt Disney World, you'll definitely want to see it! Chances are that the Main Street Electrical Parade dining packages will sell out quickly if they haven't already, so you'll want to book yours ASAP.
As far as the actual Main Street Electrical Parade goes, the parade itself features approximately half a million tiny lights adorning floats and performers set to classic music. Among the popular floats are Pete and his magic dragon, Snow White and the Seven Dwarfs with their mine cars, Cinderella, Pinocchio and more of Disney's most classic stories. Although many parents today still share these classic animated films with their children, the new live action films like Cinderella and Pete's Dragon have breathed a new life into the stories as well.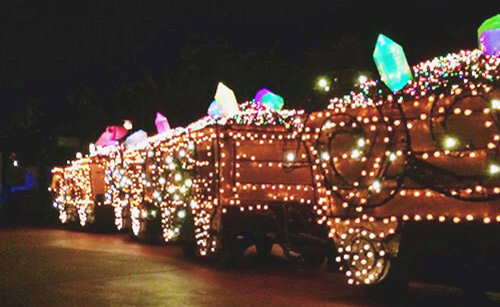 The Main Street Electrical Parade is scheduled to make its comeback in early 2017. An exact date hasn't been announced, and we don't know how long the parade will stay. It is currently being promoted as a limited time encore engagement, so not a lot of information is available. We will of course keep you updated our blog and social media accounts as soon as we hear any official opening and/or closing dates for the Main Street Electrical Parade.
In addition to the Main Street Electrical Parade, we were thrilled to hear that some additional performances of the Paint the Night parade will also be available at Disneyland! Originally scheduled to make its last trip down Main Street USA on September 5 for the finale of the Disneyland Resort Diamond Celebration, it was recently announced that Paint the Night will return on select nights during the holiday season in 2016.
UPDATE: As of Monday, December 5, 2016, the official return date of the Main Street Electrical Light Parade was announced for January 20, 2017. The parade will run nightly through August 20, 2017!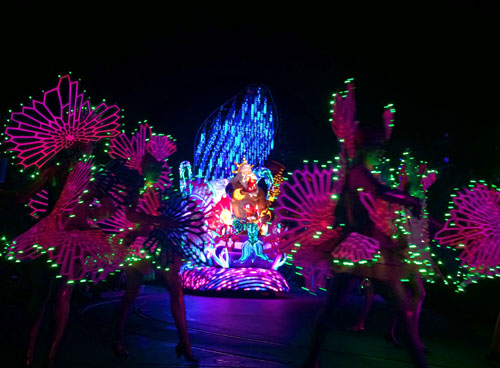 If you're thinking of booking a Disneyland vacation over the holidays, your best bet will be most likely be to have one or more of your travel dates fall on a weekend. Holidays at the Disneyland Resort normally begin mid-November and continue through the first week in January. Exact dates haven't been announced, but the holiday time frame has been confirmed. While we can't guarantee anything as far as scheduling goes, we anticipate that the Paint the Night parade will be available on weekend nights. If there are other peak travel dates, there may be additional showings as well. The official Disneyland entertainment schedule normally comes out 30 - 45 days in advance, but you won't want to wait that long to book your trip. Because availability for the best deals goes quickly, we always recommend booking as soon as possible.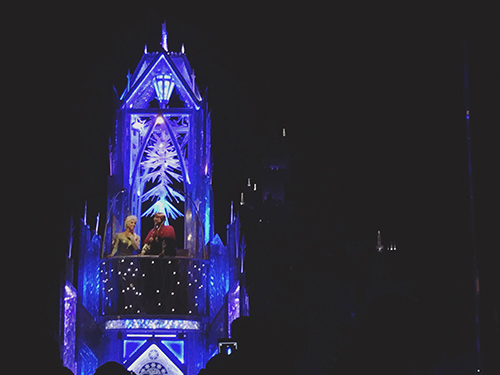 Also, we should point out that no plans after the holidays have been announced for the Paint the Night parade. Of course with the Main Street Electrical Parade returning from Walt Disney World to Disneyland in early 2017, the rumors have already started that Paint the Night will make the swap and head back east. The official Disney statements are that "Future plans for 'Paint the Night' have not yet been determined," and "At this time, there are no plans to bring 'Paint the Night' to Walt Disney World Resort." That's not to say that an announcement for Paint the Night won't come. Just know that as soon as anything official is announced, we will be sure to share it ASAP!
Book your holiday Disneyland vacation to see the Paint the Night parade, or start planning ahead to see the Main Street Electrical Parade at Disneyland in 2017. You can hold any of our Disneyland vacation packages for just $125 down with final payment due two weeks before travel. Book early to lock-in your low price and get the best specials like extra night free hotel specials and our discount Disneyland ticket pricing. Book any of our Disneyland packages online or call our Disney Experts at 855-GET-AWAY.

Check out these other great articles: