Every summer since 1956, Disneyland has been lighting up the night sky with beautiful breathtaking fireworks. Disney's magical nighttime show has grown over the past 60 years and is now one of the most advanced fireworks displays in all the world. Disney just launched a brand new show for their 60th Diamond Anniversary that has raised the bar, yet again. The Disneyland Forever fireworks production transports viewers to a whole new world. Music, lights, image projection, lasers, fireworks, and, of course, Tinkerbell, take the viewer on a visual journey through Disneyland's history. Hosted by Mickey Mouse, the experience is completely immersive. Park visitors are left spellbound by the beauty and emotion of the production. Sounds amazing right? You really need to see it in person.

But, you can give your own personal fireworks display a little bit of Disney's show quality by following the same proven format.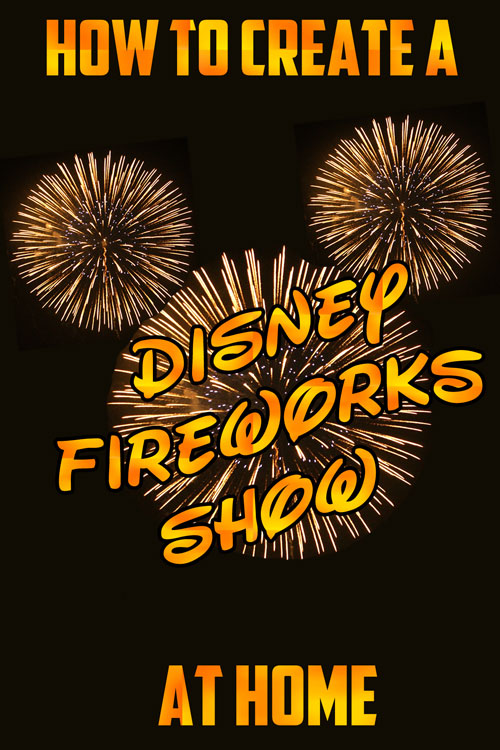 Music


Music has the power to transform mood and generate emotions. Adding a soundtrack to your fireworks show will make a huge impact on the entire production. To be simple, pop a little portable Bluetooth speaker into a plastic cup to magnify the sound and play music from your phone. Or, set up a stereo system. If you are having a 4th of July party, the Patriotic station on Pandora is perfect. Or, if you want a Disney twist, use the Disney Magical Fireworks Soundtrack found here. Get ready to be transported to Main Street, USA if you do.


Glowing Lights


Disneyland visitors are now able to be part of the Disneyland Forever fireworks show with glowing apparel. Special Mickey Hats and other merchandise items are programmed to flash and shine in sync with the fireworks display. It is a site to see. Even the spectators are part of the entertainment. Add some extra glow to your own spectators with glow sticks. Make Mickey Ears and magic wands, or whatever else sounds fun. We of course love these glow princess crowns and you can find the tutorial here. The more color, the better. Light up the night with your glowing lights.
I made these easy Mickey Ears with regular glow sticks and some bobby pins. You can get a ton of glow sticks for super cheap here, which is a great tip if you're going to Disneyland. Just tape a glow stick bracelet onto a bobby pin using clear tape, then slide the bobby pin in place on your head. Instant glowing Mickey/Minnie Mouse ears, perfect for the parks or home!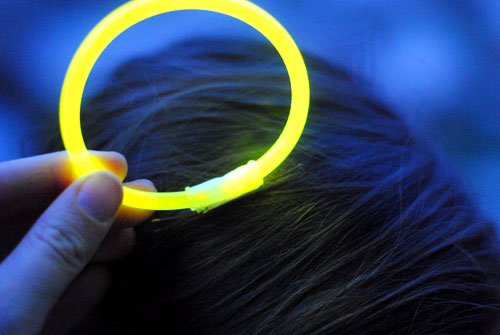 Interaction


Disneyland has a whole cast of people making sure their fireworks show goes off without a hitch. Let your little ones participate in the fun at home with the big crescendo moments. You know those big loud fireworks that sound like a cannon fire? Recreate that sound (on a slightly smaller scale!) with Pop Its. You can pick up a pack of Pop Its from pretty much any store during the summer months. Give each kid their own box of Pop Its and when they feel like it is time to make a "Bang!" during the show, they can toss those little noise makers to their hearts' content.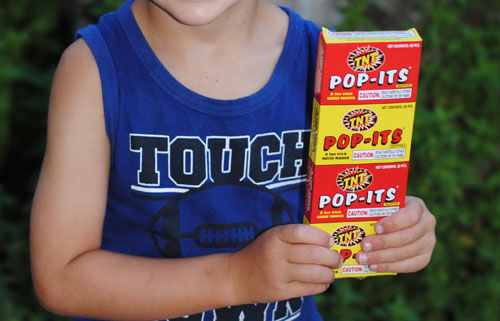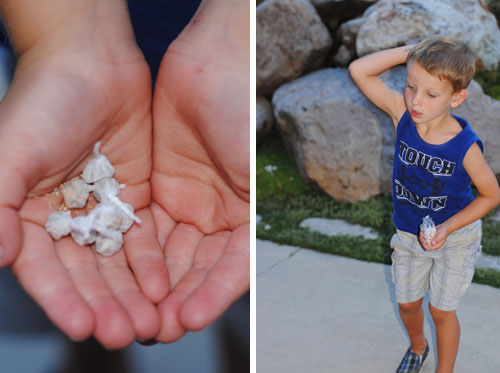 Fairy Wands


Finish your fireworks display with magic wands, otherwise known as sparklers. With a little bit of imagination, kids and adults can feel truly magical when waving a sparkling wand through the night sky. Grant wishes, write messages in the air, and have a good time dancing with sparkling pixie dust, I mean, fire.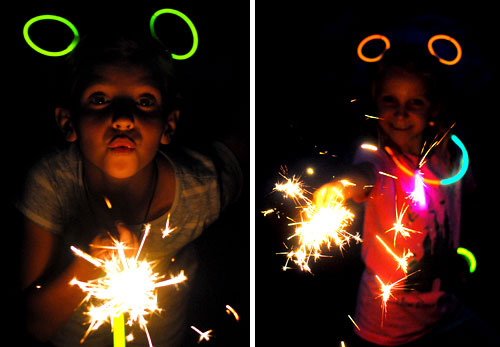 Disneyland has made summer nights the perfect time to be at the park. The Disneyland Forever fireworks show is truly amazing. I hope you can use these ideas to add some of that special magic to your own fireworks show and turn an ordinary moment into something extraordinary! When you're ready to see Disneyland Forever in person, let us know. We'll make sure you get the best deal on your Disneyland vacation. Our Disneyland packages can be found online or by calling 855-GET-AWAY.
Check out these other great articles: