Do you want to bring a little Disney magic into your holidays? We made a fun and easy Mickey Mouse Hot Chocolate to help bring some smiles and warmth for the chilly days ahead. Anyone can make this festive Disney treat and the whole family is sure to love it!

First, you'll need to whip some heavy cream. For ours we used 1 quart of the cream. You will want to whip enough to fill a standard size cookie sheet pan. If you'd like, add 2 tablespoons of powdered sugar and 1 teaspoon of vanilla for extra flavor. Once it's whipped, it should be thick and stand in firm peaks.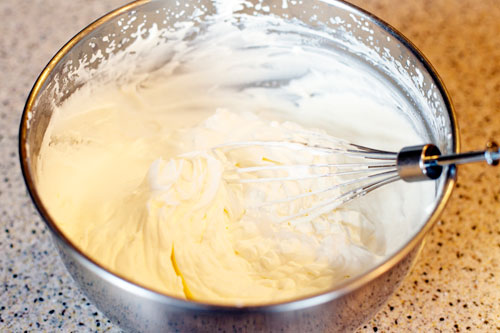 Spread your whipped cream into a cookie sheet pan. Place the pan in freezer and let freeze for about 24 hours or until it is completely frozen.




Now you will need some Mickey Mouse cookie cutters which you can order from Amazon. Or if you are feeling crafty, you can make your own! We made ours out of a tinfoil baking pan. Here is how we did it:
Cut a 4-inch strip from your pan. Be careful though – the cut edges will be sharp!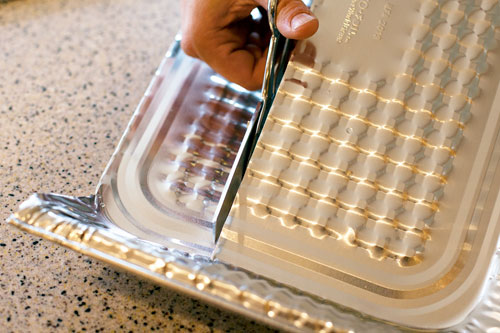 Use something strong and sturdy like a metal ruler to help fold your edges in towards each other so they touch. Your sharp edges should now be in the middle of the strip, like pictured below.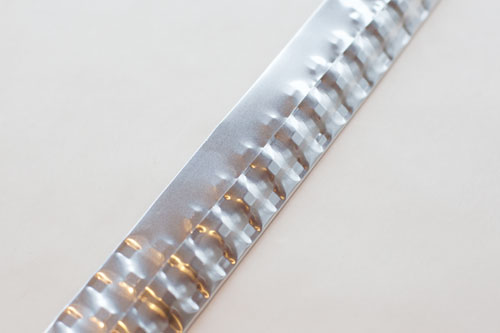 To help get a nice, smooth, flat strip, use a cool iron to help press it down. Remember – you do not heat your iron, just use it cold to help press the strip flat. To make your Mickey Mouse shape, you can use any household objects that are the shape and size you need. Then just mold the foil around it.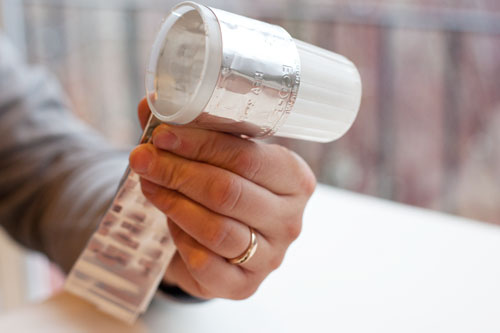 Once you are done shaping your cookie cutter, hook the ends into one another, like pictured below. You may need to trim one end a little smaller than the other to help them fit together.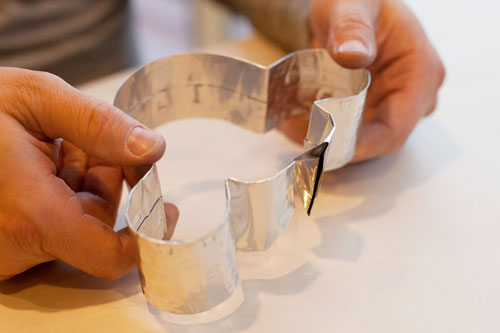 Now you have Mickey Mouse cookie cutters you can use over and over again!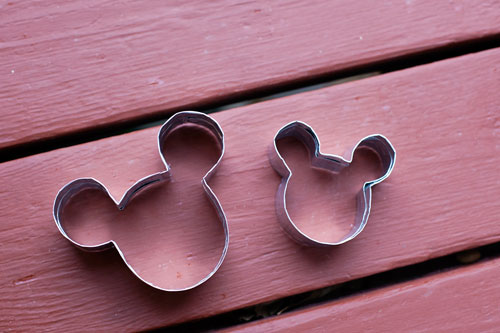 Once your whipped cream is frozen, pull it out of the freezer. Now you can use the Mickey Mouse cookie cutter to cut Mickey Mouse shaped whip cream blocks to put in your hot chocolate!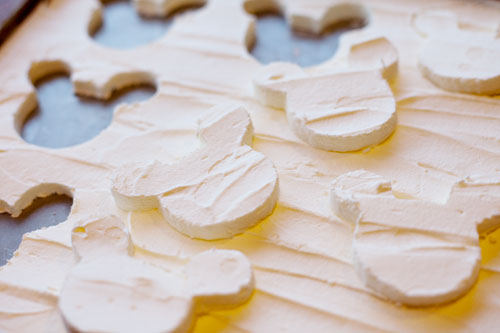 Prepare and heat up your favorite hot chocolate and pour into your mug. Gently place your Mickey Mouse whipped cream on top! The kids will love sipping on their magical Mickey Hot Chocolate!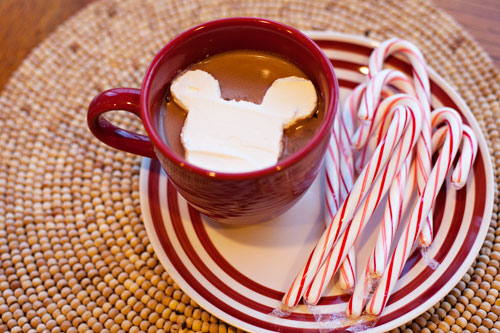 For some extra Mickey Mouse fun, add some chocolate donuts to the edge of your mug to make Mickey Ears. Your mug has transformed into Mickey Mouse!




We hope this Mickey Mouse treats helps your holidays have a little extra magic in them! And, to experience true Disney magic, visit Mickey Mouse in person at the Disneyland Resort! Our agents would be happy to help you get set up with any of our Disneyland packages. Book online or give us a call at 855-GET-AWAY.
Check out these other great articles: