Want to add a cute, creepy treat to your Halloween party that will have all the kids in smiles? Or how about adding a little fun to your kids' lunch boxes on Halloween? Try making these easy drinks that have a certain mouse mummified! They are fun to make together, and will surely bring a little Disney magic to your Halloween time.
Mickey Mummy Drink
Here's what you'll need:
10 oz. drinks (Choose your children's favorite)
Double Sided Tape (find on Amazon HERE)
White Crepe Paper (find on Amazon HERE)


Mickey Mummy Drink - Getting Started
Begin by removing the labels from your drink container. Next, cut out your eyes and attach them to the lid of your drink with the double sided tape.



Cut out your ears, and then cut the ears in half.



Fold the extra piece of paper by the ears to give yourself a tab, and use the tab to tape your ear in place.




Mickey Mummy Drink - Start Wrapping
Now you are ready to start wrapping your Mickey Mummy with the crepe paper!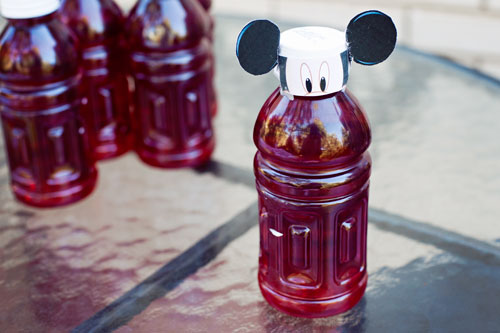 Tape your crepe paper to the drink and begin wrapping. Use small strips and crinkle them up as you go to make the crepe paper look old and worn.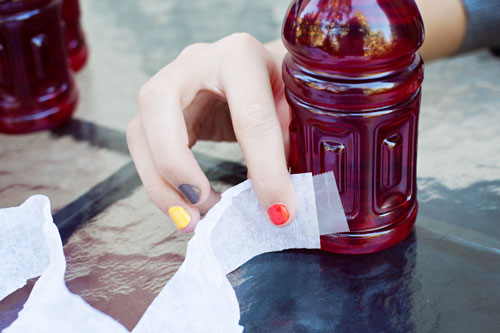 Remember, the mummy wrap shouldn't be perfect. Let the kids have some fun wrapping and mummifying Mickey!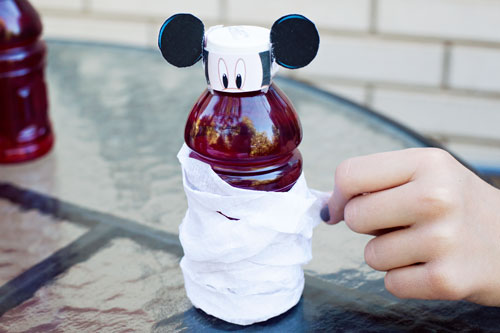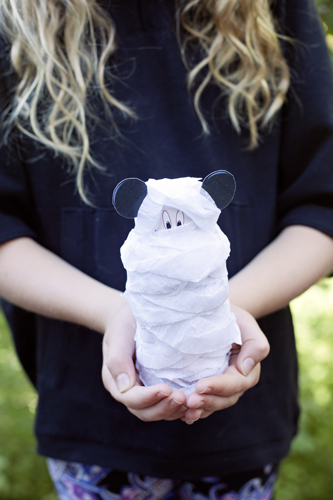 My little girl loves having these adorable Mickey Mummy drinks in her lunch box!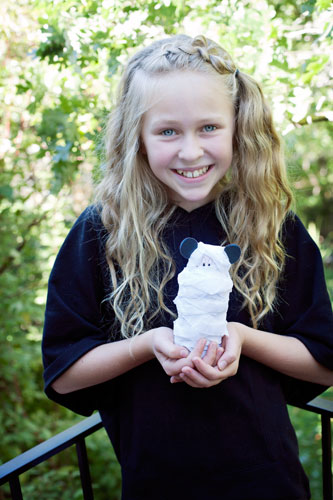 We hope you mummies and daddies have as much fun making these with your boys and ghouls as we did! And if you want to take your crew to experience Halloween Time at the Disneyland Resort this year, we still have 2014 Disneyland packages available! But you'll want to hurry before they disappear. Or, you can get a head start on next year and hold your Disney's Halloween Time vacation for as low as $125 down. Final payment isn't due until two weeks before you travel, so you have all year to save - it's a boo-tiful thing! Book online or call our Disney Experts at 855-GET-AWAY.


Check out these other fun articles for more Disney inspired Halloween Magic at Home:

Disney Halloween Apples: Magic at Home
Make the Wicked Queen's Poisoned Apples
DIY Costume: Alice in Wonderland
Easy DIY Maleficent and Fairy Wings