There are a minion reasons to get excited about the new Minions Movie that is now in theaters. The silly characters from the beloved Despicable Me films now have their own movie and are sure to make you laugh. I love things that make me happy and these cute little yellow creatures are pretty good at it. I have wanted to try making some chocolate covered popcorn for awhile, and when I saw the yellow and blue chocolate at the craft store the other day, I decided now was the time. I have a few minions at home that were exited about the idea as well. This project is the perfect snack for a family movie night at home, to munch on during a summer night at the drive-in, or even to take on your road trip to Universal Studios where you can see the "real" minions!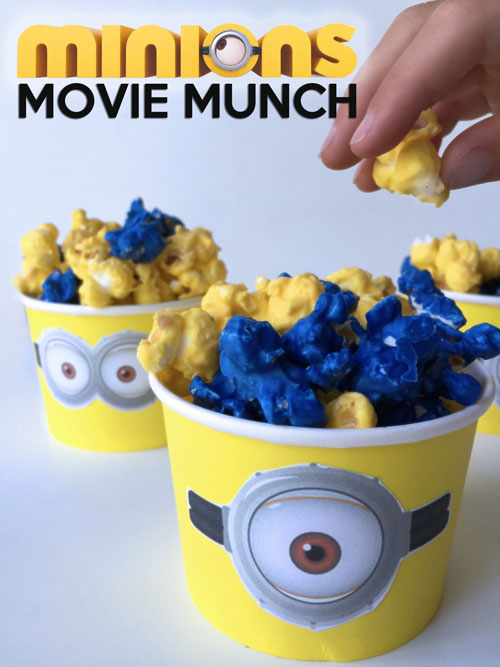 You will need:
Feel free to use the links below to easily grab your items online!
3/4 c Popcorn kernels
10 oz Yellow baking chocolate
10 oz Blue baking chocolate
Yellow treat or party cups
Wax/parchment paper
1 Sheet label paper
Minion eyes printable - click for free download

Print one sheet of the minion eyes onto sticky label paper. Each sheet makes 12 minions.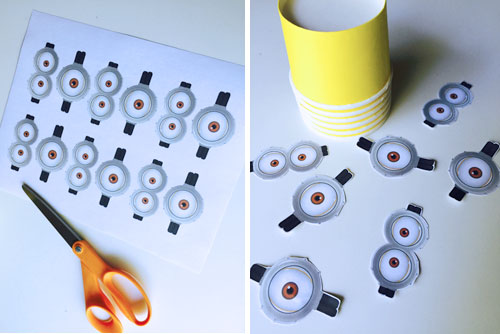 Cut around the eyes with scissors. Peel the back off the paper and stick the eyes onto the cups. Kids can even help with this process. They don't mind if the eyes are a little bit crooked. It makes them even more silly!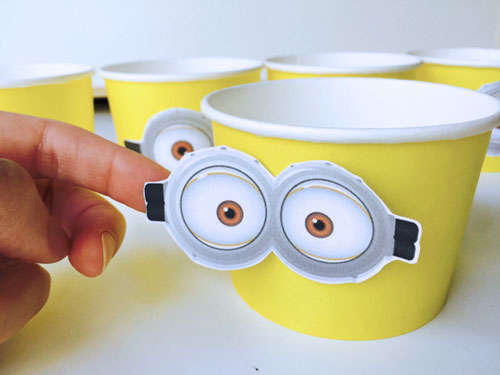 Pop 3/4 cups of popcorn with an air popper. If you don't have one, you can also pop the corn on your stove top in a big pot with a little oil. Or, if you are in a pinch, microwave popcorn would work too. Use two bags of microwave popcorn if you go that route. Split the cooked popcorn into two bowls.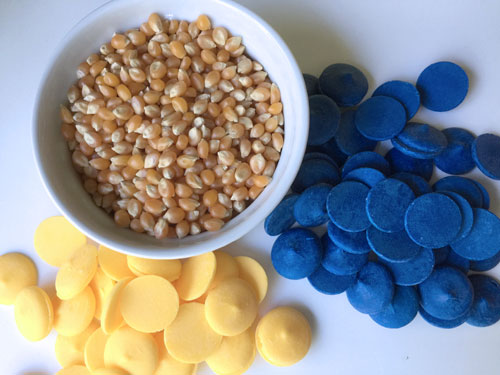 Melt the chocolate in a microwaveable dish for two minutes at 50% power. It won't look totally melted when you take it out, but that is okay. Stir the chocolate pieces together for a minute and they will all melt together.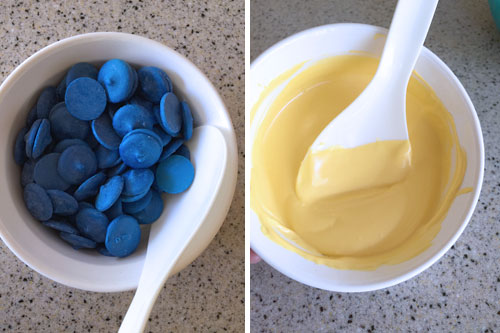 Pour the melted chocolate onto the cooked popcorn and stir. Continue to stir until all of the chocolate covers the corn evenly.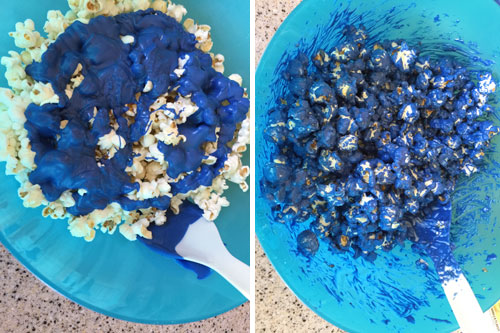 Spread the popcorn onto a piece of wax-paper. Make sure that the kernels are separated so that they don't dry together in one big clump.

Repeat the process with the second color of chocolate.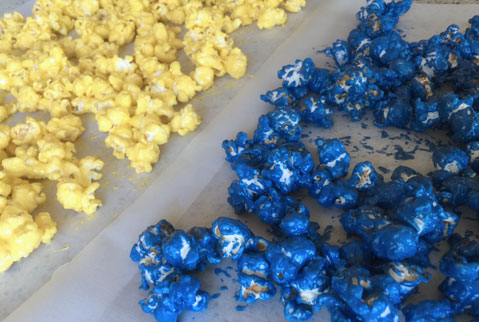 If you want to add any fancy extra ingredients to your popcorn do it now. You could sprinkle in some nuts or add some candy. It takes about 15-20 minutes for the chocolate to set up. Then, feel free to mix the two colors together back in the serving bowl.

Place the finished treat into the minion cups to serve. Enjoy!
When you want to meet the real minions, head over to Universal Studios Hollywood where you'll get to ride Despicable Me: Minion Mayhem, play in Super Silly Fun Land, snap a photo with Gru and the girls, and grab a bite to eat at Gru's Lab Cafe. Of course Get Away Today will always make sure you get the very best deal on your Universal Studios tickets, so book online or call our agents at 855-GET-AWAY.

Check out these other great articles: