It's always exciting to add new hotels to our regular offerings and today we're thrilled to announce two brand new hotels - one in Anaheim and the other in San Diego.
First, we're thrilled to announce that the
Hyatt Place at Anaheim Resort
that is opening on September 23, 2014 is now available for purchase through Get Away Today. This gorgeous new hotel is located just 1/4 of mile from the Disneyland Resort and is a perfect choice for families with children. It features a free Kitchen Skillet
™
breakfast each morning, an in-room mini-fridge and microwave, an oversized sofa sleeper in each room, free wifi throughout the hotel and so much more. The hotel even offers a room with bunk beds - these are bound to be the first to go, so if you want to book them, you'll want to get your dates reserved ASAP. Bunk bed guestrooms are separated from a bedroom with a king bed by French doors and also feature an oversized sofa bed to accommodate up to six guests. It's a win-win for kids and parents alike!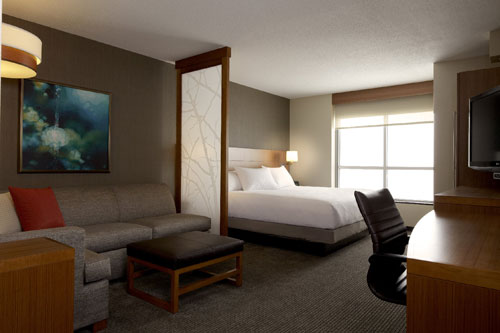 We're also excited to be working with the brand new
Hampton Inn Mission Valley
. Hampton is one of our favorite hotel chains for families and San Diego is one of our favorite destinations, so it's a perfect fit! This hotel is sleek and comfortable with modern amenities, spacious rooms and of course, the standard free hot breakfast daily. We love their pool area with a fire pit. Plus, it's located within minutes of San Diego's top attractions and we have an exclusive 4th night free available on select dates. You'll want to be sure to check out the Hampton Inn Mission Valley for your family's next trip to San Diego.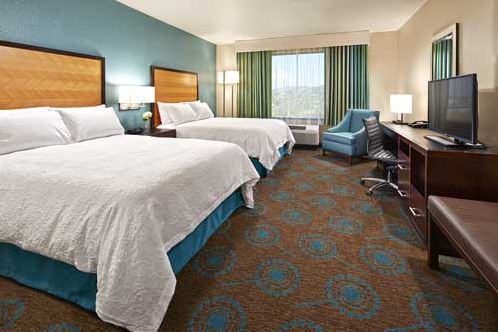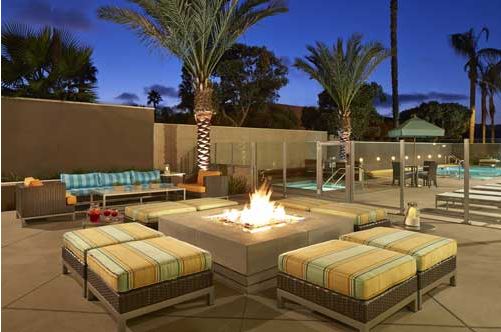 If you're looking to stay at the latest and greatest hotels for your Southern California vacation, look no further than the Hyatt Place Anaheim Resort and the Hampton Inn Mission Valley. You can book either of these hotels online, or call our vacation experts at 855-GET-AWAY for personalized assistance.
Check out these other great articles:
8 Things You Didn't Know You Can Do at Disneyland
15 Ways to Reduce Wait Times at Disneyland
10 Things To Do in San Diego
Stay and Play on Mission Bay: San Diego Vacation