Did you know you can spend an entire day with the orcas at SeaWorld San Diego? Find out all about the new limited time orca experience, All Day Orca Play, happening in SeaWorld now!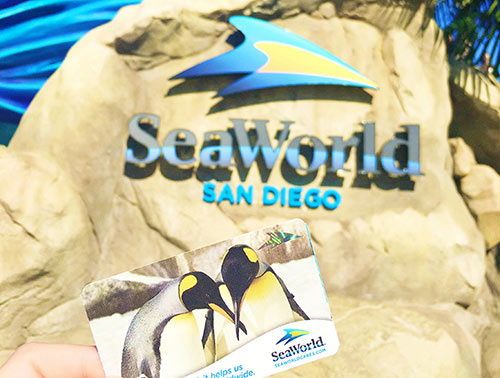 San Diego is home to some amazing attractions, one of those being SeaWorld. The park is continuously changing as it transforms into a new generation of sea-life experiences, especially with the new Orca Encounter coming this summer. While we anxiously await the new encounter, SeaWorld will be allowing guests a close-up look at the majestic creatures unlike any before... but only for a limited time.
The new orca experience, called All Day Orca Play, kicked off this past weekend and is being held every day for the next eight weeks. Guests will be able to learn everything they've ever wanted to know about killer whales during this fun time. Some exciting opportunities include being introduced to each whale and their unique personality as well as live chats with the orca behaviorists and educators.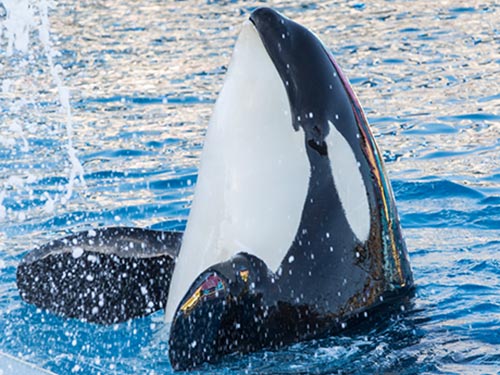 Photo Courtesy of SeaWorld San Diego
Training presentations and videos will also be offered throughout each day of the new orca experience, giving a behind-the-scenes look at the killer whale family in SeaWorld. All Day Orca Play is the perfect predecessor to the all-new Orca Encounter, being unveiled later this summer. SeaWorld hopes to ignite not just a passion for the impressive species, but also a passion for protecting wildlife. While SeaWorld is known for their commitment to protecting killer whales, most people don't realize how far their protection spreads.
The SeaWorld Rescue Team is on call every hour of every day, ready to rescue animals whenever they need. To date, they've rescued more than 29,000 animals. Once the animals are rescued, SeaWorld works hand in hand with rehabilitation partners with the goal of returning the animal to the wild. Only a small percentage of rescued animals are not able to be rehabilitated enough to return to the ocean. These rescued animals then receive lifelong care with either SeaWorld or another certified facility. To find out more about how SeaWorld helps animals every single day visit SeaWorld Cares.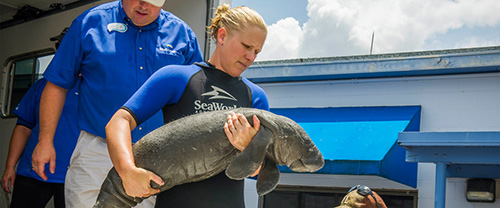 Photo Courtesy of SeaWorld San Diego
It is amazing what SeaWorld has been able to do both for killer whales and other species around the globe. The fact that we are able to get such an up-close look at these beautiful animals is a privilege itself. The new orca experience, All Day Orca Play, extends that privilege and lets guests see everything there is to see about the training and day-to-day life of orcas.
Now is the time to visit SeaWorld San Diego, especially if you have any animal or orca enthusiasts in your family. Your little marine biologists-to-be will be able to ask every burning question they've ever had about the regal creatures during All Day Orca Play. Your entire family will learn something from the new orca experience, all while having fun! It's a once in a lifetime opportunity for orca lovers everywhere.
Photo Courtesy of SeaWorld San Diego
If you can't make it before All Day Orca Play ends, don't worry! There are plenty of new things coming to the park this year, meaning you'll have an amazing time no matter when you go. One of the most exciting things to be added to the park is another new orca experience. The new Orca Encounter will be opening this summer and includes both a new habitat and digital show. Guests will be able to watch the natural behaviors of the animals while learning about everything from their hunting techniques to their family roles.
The new Ocean Explorer realm will also be coming to SeaWorld San Diego this summer. Here guests will be able to dive into discovery with unique rides and sea life experiences. New animals like the giant Pacific octopus, slinky moray eels and Japanese spider crabs will be found at the Ocean Explorer exhibit. You'll even be able to see if you have what it takes to be a marine life researcher on the signature ride of the new area.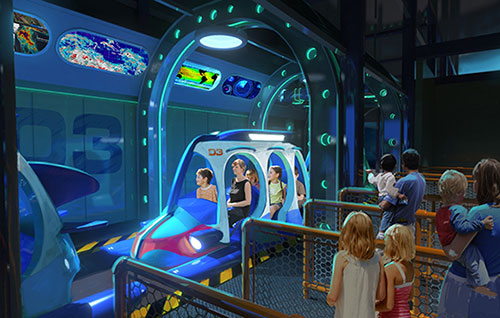 Photo Courtesy of SeaWorld San Diego
It's sure to be a fantastic year at SeaWorld San Diego that you don't want to miss! Whether you're planning on visiting during the new orca experience or later this year, make sure to book your San Diego package now for the best price. Our discount SeaWorld tickets even include multiple days of admission, so you won't miss a thing at the park. You can book any of our San Diego packages online or by calling our travel experts at 855-GET-AWAY. We can't wait to help you have a "whale" of a time on your next vacation!

Check out these other great articles: