SeaWorld is continuing to expand their incredible array of attractions and breaking boundaries with new ideas and technologies. Opening in 2017, Ocean Explorer will revolutionize your adventures at SeaWorld. In this one of a kind attraction full of new aquariums, rides and technology, you will have experiences like never before possible at SeaWorld San Diego.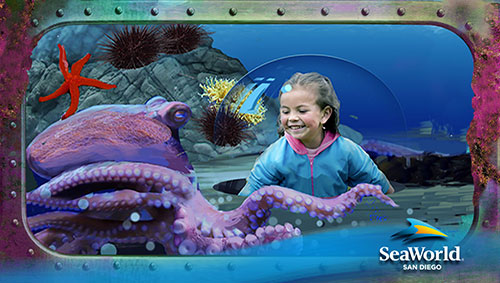 Guests will have opportunities to actually learn, discover and explore under the water with their main attraction of the expansion. You will board a mini submarine and go on a journey to view hundreds of the ocean's most amazing animals. Once you climb aboard your sub, you become a researcher on a huge adventure to research how you can help these underwater creatures around you. Expect many surprises along your three minute ride experience. During this amazing attraction you will be hands on with an onboard digital navigation dashboard that will provide you with a better understanding of the ocean ecosystem.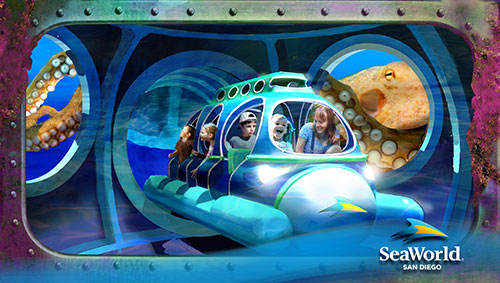 Along side this incredible ride, you are welcomed with a series of undersea research bases. Each of these are specially designed and state of the art aquariums for undersea creatures never before seen at SeaWorld San Diego. Guests can come face to face with giant octopuses, massive spider crabs and incredibly colorful jellyfish. The way this exhibit is set up, you can enjoy these creatures from many different angles and vantage points to get a whole new look at these beautiful sea creatures.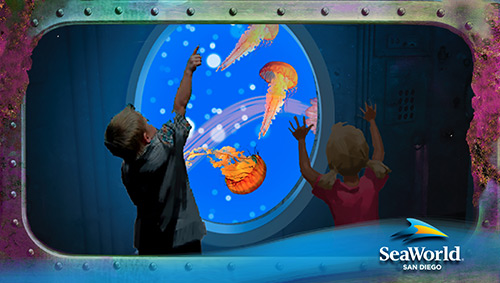 This new creation will allow guests to be educated and delighted by new aquariums, called research pods, experiencing state of the art displays and technologies. Along with the additional exhibits guest can enjoy an "exhilarating wave swinger ride". You and your family will take flight on the tentacles of a giant jellyfish and fly through thousands of real bubbles. After you enjoy your suspended glide, guests can also experience three additional family-friendly rides to round out this impressive new experience.
Ocean Explorer will be located where the Animal Connections exhibit and Circle of Flags currently reside and will cover about a three acre area. Construction will begin this summer and is expected to open in the late spring of 2017. We will keep you updated on all the progress of this exciting new and revolutionary addition to SeaWorld San Diego.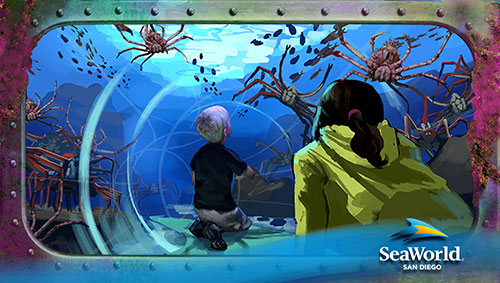 Not only does SeaWorld have an every growing and beautiful park, they are continuously doing amazing work for conservation efforts around the globe and the welfare of their animals in their parks. You can learn more about what SeaWorld does on a day to day basis that is making a huge difference in the animal community at their website,
SeaWorld Cares
.
San Diego is the perfect place to relax, unwind and enjoy the incredible attractions and animals that can only be found in this beautiful city. We would love to help you plan the perfect SeaWorld vacation for you and your family. Book your San Diego package online or call our travel experts at 855-GET-AWAY.