Valentines Day is the perfect day to celebrate love. One Disney character that knows a lot about love is Olaf. His favorite way to show affection is with a nice warm hug. I can't think of anyone who wouldn't want a tight squeeze from the happy snowman himself, which is what inspired this Valentines Day card. I made it easy for you to share warm hugs with all your favorite people with a free printable. Just like Olaf isn't an ordinary snowman, this card is not an ordinary card! There is a secret surprise inside. Your kids will love it!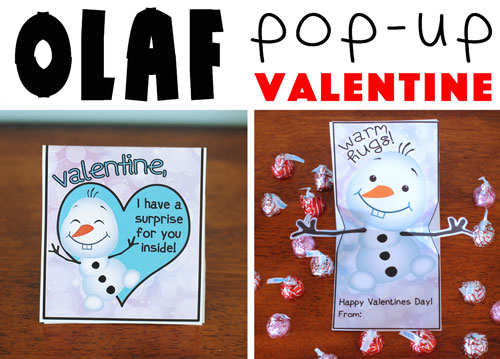 To start, print the templates below onto thick white paper. I don't recommend heavy card stock. Just use a heavy weight paper.

Print these templates:

Olaf outside template

Olaf inside template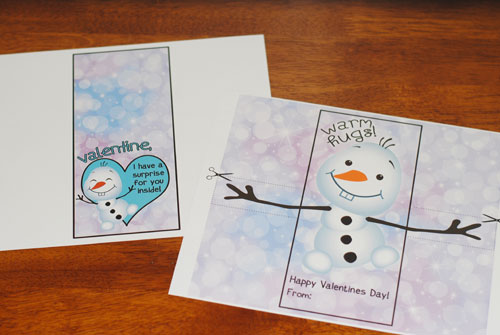 Then, you'll cut around the cards along the black borders.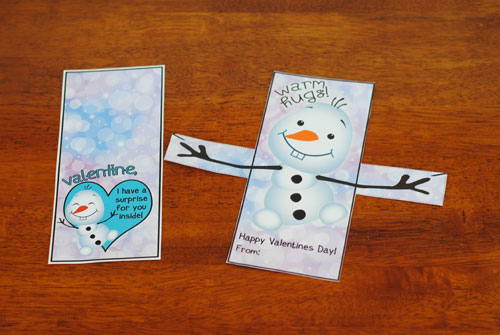 Fold the inside card in half.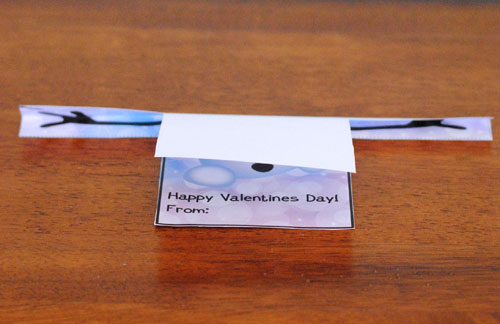 Next, unfold the card and tuck in the edges forming a triangle. It will change the direction of the crease in the arms. You want the arms to angle down towards the bottom of the card. Just play with it a little bit. It is very simple!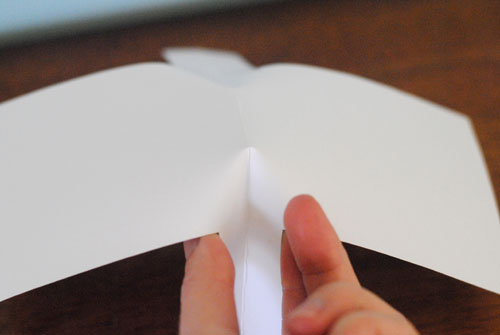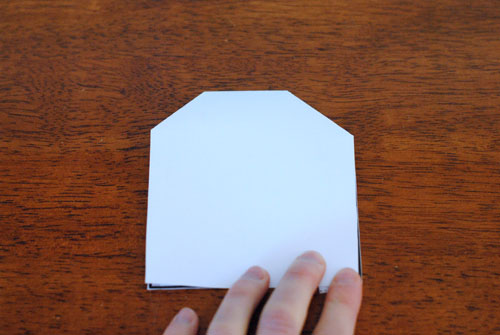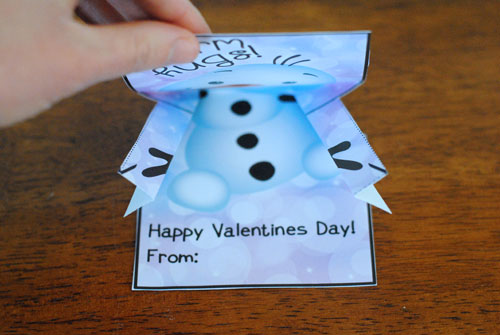 Next, trim around Olaf's arms to get rid of the extra border.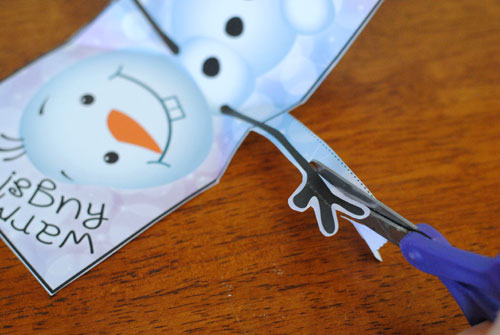 Now, you'll fold the front layer of the card in half. Slide the inside of card into the top layer so that they match and the white backs face each other.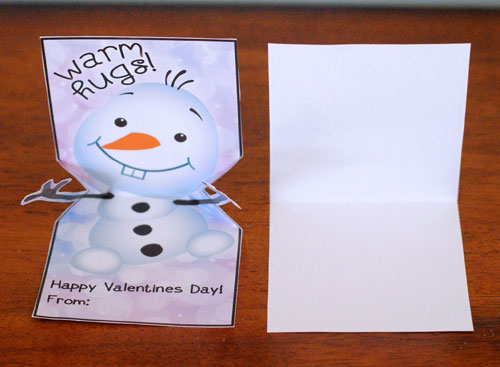 Secure your two separate pieces together with a glue stick or double sided tape.

Now your Olaf is ready to give unlimited warm hugs. Combine your card with a handful of chocolate Hershey's Hugs to make the perfect lovable valentine. Don't be surprised if you get some warm hugs in return!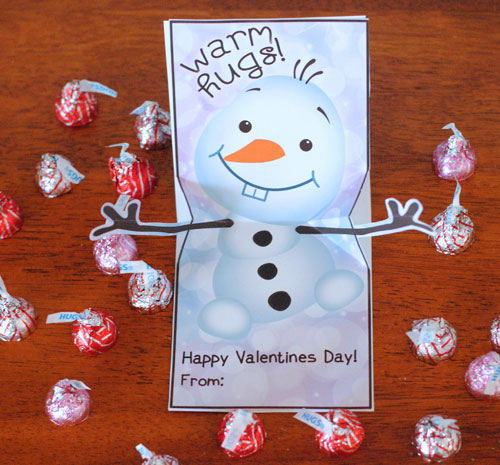 Don't forget, you can give Olaf a warm hug in person for a limited time at Disney California Adventure Park! Olaf can be found at Olaf's Snow Fest with real snow where you can build a snowman, go sledding and more. When you're done, you can sing-a-long with Anna, Elsa and other of your favorite Arendelle residents at the For the First Time in Forever Sing-a-Long, learn how to draw Olaf from a real Disney animator (and keep your drawing as a free souviner) at the Animation Building, or visit with Anna and Elsa at their royal reception. It's all part of the new Frozen Fun only available for a limited time at the Disneyland Resort. Disneyland Park also has special Frozen experiences you can only get at the Disneyland Resort. You can read all about it in our Everything Frozen at the Disneyland Resort article. Our Disney Experts would love to help your family book your next Disneyland vacation at 855-GET-AWAY, or you can browse all of our Disneyland packages online. Whether it's the first time in forever that your family visits the Disneyland Resort, or it's one of many return trips to the Happiest Place on Earth, we are sure you'll get plenty of warm hugs when you take your Valentines to experience Frozen Fun!


Check out these other great articles:
Everything Frozen at the Disneyland Resort
Monsters University Inspired Valentine Printable
5 Romantic Things to do at the Disneyland Resort