Today Get Away Today is celebrating our favorite resorts and beaches in the Caribbean! Our staff visits the resorts so that we can give you personalized recommendations for your romantic retreat or family vacation. It's a tough job, but someone's got to do it!
This time, the Caribbean came to us. Our contact from the Sandals and Beaches Resorts held an in-depth training yesterday and then visited our office today to remind us of why we love them so much. Of course with Sandals and Beaches, everything is included from accommodations, airport transfers, meals, drinks, activities - even scuba diving!
Here's just a brief overview of a few of our staff's favorite things about each of the resorts:

Jamaica:
Sandals Montego Bay
- We love how lively and energetic this resort is. It's probably the most active of all of the Sandals Resorts. We also love that you can hop on over to Sandals Royal Caribbean in Montego Bay as well.
Sandals Royal Caribbean and Private Island
- Our staff loves how relaxing this resort is in the hustle and bustle of Montego Bay. It's known for its private beaches including the private island. It's close to the airport, which makes it convenient, but you feel like you are worlds away from anything. If you're thinking of a destination wedding, this would be an ideal location.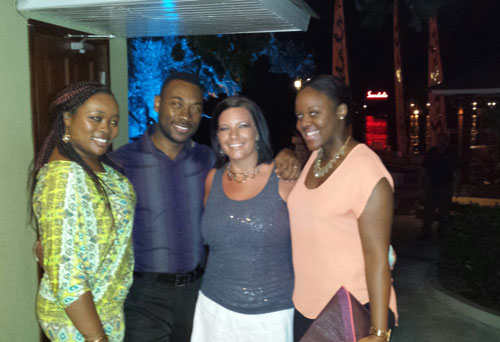 Sandals Whitehouse -
This could possibly be the most remote and relaxing of all of the Sandals Resorts and we love it! The entire atmosphere and friendly nature of all the workers at the resort are second to none. The resort exceeds all expectations set by its gorgeous photos. If you stay at Sandals Whitehouse, do the garden tour. You'll get a flower bouquet at the end as one of the many extra touches from the resort.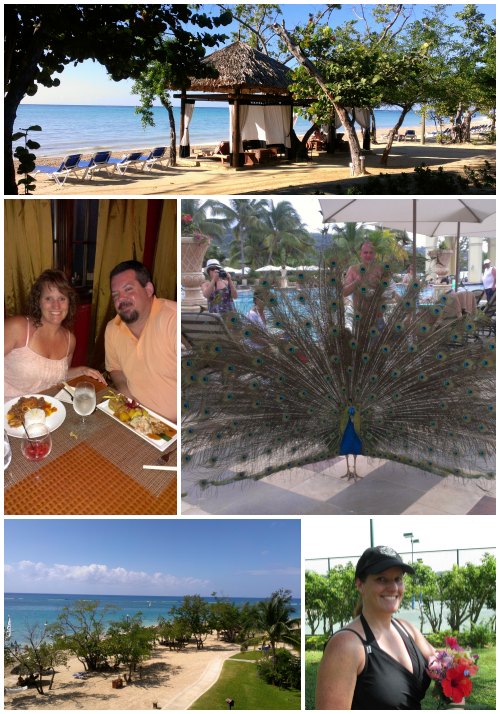 Sandals Negril
- One of the best things about Negril is how close you are to the beach. You are perfectly situated on the famous 7-mile beach in Negril. The river suites are amazing and run throughout the property. You can step out your backdoor and go straight into the winding river/pool.
Beaches Negril
- Beaches Negril is also set up against the 7-mile beach, but has a completely different atmosphere than Sandals Negril. It is full of family friendly activities and adventure. The water park and lazy river are a ton of fun. You'll see entire groups of families heading out to scuba dive, water ski or just hang out. Little kids especially love the Sesame Street characters and activities.
Sandals Grande Riviera
- We love that this is the largest of all of the Sandals Resorts and it's located in Ocho Rios. We especially love that you can splurge on a butler suite at the all-butler village. And because there are so many butler suites available, it offers the most affordable pricing for butler service. This resort is also home to the new Ochi Beach Club, a fast hotspot with vacationers and the hottest place to be.

Sandals Royal Plantation
- This is the only all-butler boutique resort and it is incredibly exclusive with only 74 suites. It is upscale and elegant with the only caviar and champagne bar in Jamaica. Guests staying here can enjoy the amenities at Grand Riviera, but amenities at the Royal Plantation are only available to its own guests. Guests wanting to explore will be thrilled to find views like this throughout the area - check out that view!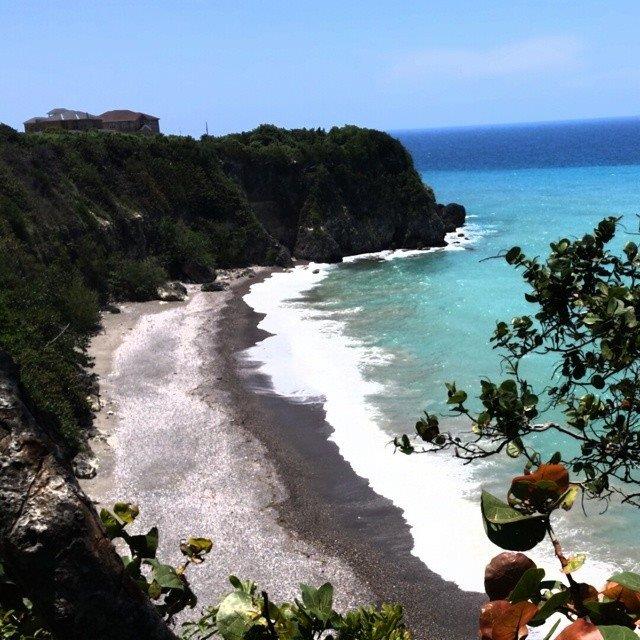 Beaches Ocho Rios
- This is the perfect resort for families looking for a true Jamaican adventure. It's the closest resort to Dunn's River Falls, Blue Hole and other island favorites. We loved the newly remodeled property that was just expanded to include a more beach space, a new pool, crepe restaurant and smoothie bar.

Turks & Caicos

Beaches Turks & Caicos
- Turks & Caicos is known for some of the best scuba and snorkeling in the world. The Beaches Resort there offers both activities included with your stay, plus has an awesome water park, a surf simulator, delicious restaurants and so much more. There really is something for everyone from toddlers to teenagers and parents to grandparents.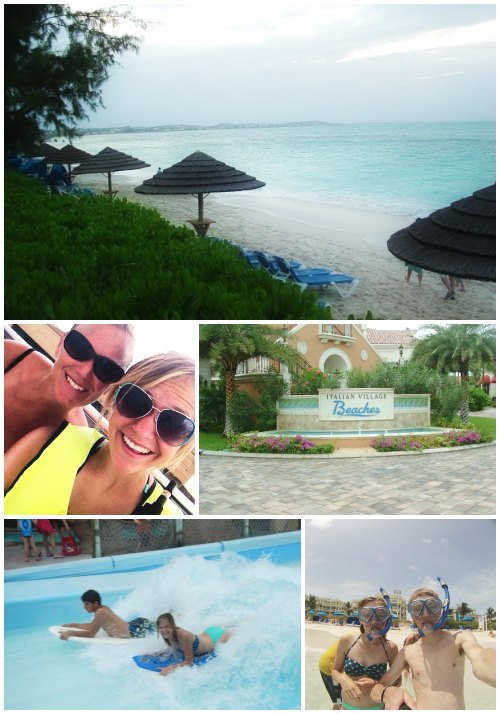 Antigua
Sandals Antigua
- The beach is absolutely amazing - perfect to a T. It is the finest, most beautiful sand you'll ever see. There are no rocks and no seaweed. The resort is sprawling with the Mediterranean side and Caribbean combined. Our favorite activities all revolved around the water - paddle boarding, snorkeling, kayaking, etc.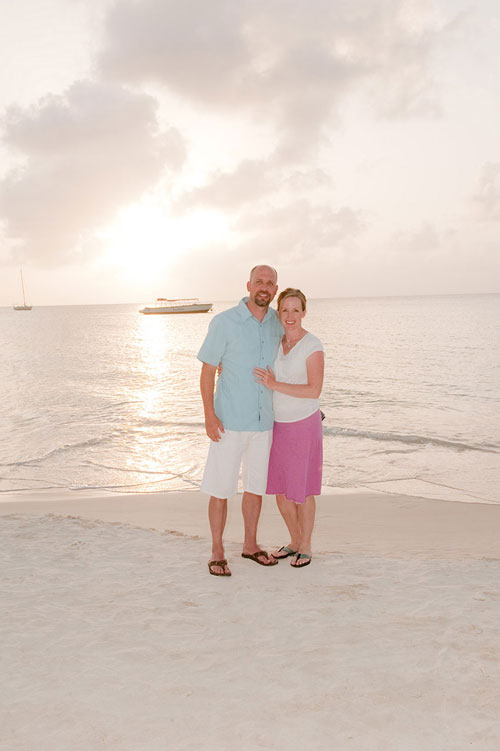 Bahamas
Sandals Royal Bahamian
- Our staff always recommends an ocean view room - you can't go wrong. The water is crystal clear and their private island is amazing. Kimono's is such a treat.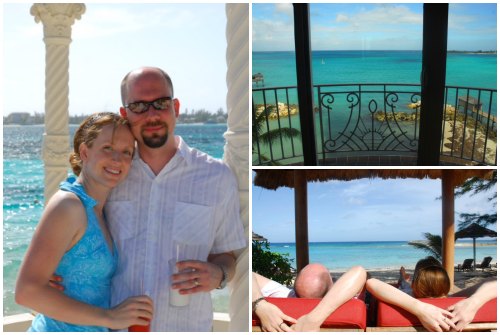 Sandals Emerald Bay
- Located on Exuma, this resort is on a small island paradise. We love how soft the sand is and how blue the water is. If you're a golfer, this is where you want to stay. The course has sweeping ocean views and the resort has a huge pool with swim-up bars and a private lagoon. The accommodations are incredible and start at club level, so you know you'll be taken care of.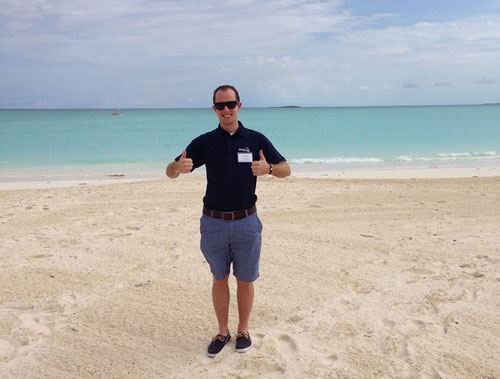 St. Lucia
Sandals La Toc
- This awesome resort feels like it is set in a rain forest. One must-do here is the sushi bar set on a cliff that overlooks the ocean. If you like to golf, this is the resort for you since it features a 9-hole golf course on property.
Sandals Grande St. Lucian
- The Grande St. Lucian is the largest of the three resorts and is surrounded by the ocean on each side. Because of its unique situation, it has the calmest waters on the island and is as picturesque as you can imagine.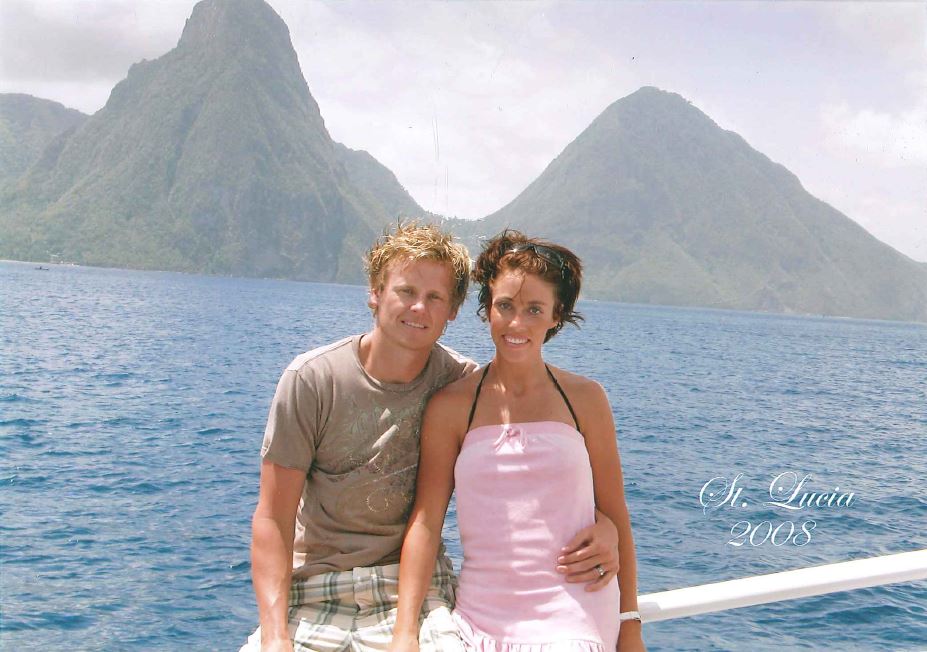 Sandals Halcyon Beach
- As the smallest of the three Sandals Resorts in St. Lucia, Sandals Halcyon has the most intimate, resort feel. We love the calm, cozy feel and that you can visit both La Toc and the Grande St. Lucian with the Sandals Stay at One, Play at Three program.
Our staff hasn't been to the new Sandals Granada or Sandals Barbodos yet, but we'll tell you all about it when we go! We also just got word that there will be a new Beaches property in Antigua. We will definitely be checking that resort out as well.
When you're ready to book your next Sandals or Beaches vacation, call our certified Sandals Specialists at 855-GET-AWAY. We'll help you find the best deal - like up to 65% off regular prices. Plus, you can hold your vacation for as low as $200 per person. We look forward to helping you plan your perfect Caribbean vacation!

Check out these other great articles:
Sandals and Beaches - We just got back!
Sandals Royal Bahamian Photo Blog
Sandals Halcyon Resort: Honeymoon Experience
Beaches Negril Named Best Resort for Families