At Get Away Today we hope that your vacation is Packed with Fun. In fact, we love the idea so much that we named our blog Packed with Fun. And it truly is packed with fun vacation tips, travel deals, and super fun ways to extend vacation magic at home both before and after your trip. One of the best ways to create some vacation magic at home before you even pack your bags is with a vacation countdown chain. It serves as a visual reminder of how much time is left before you depart, and our version is so much more than that! We put together this Packed with Fun printable vacation countdown chain perfect for any vacation destination. Our version has vacation themed ideas you can do together before your vacation to get you in the mood, fun travel quotes and tips, and even lets you know when it's time to pack your bags.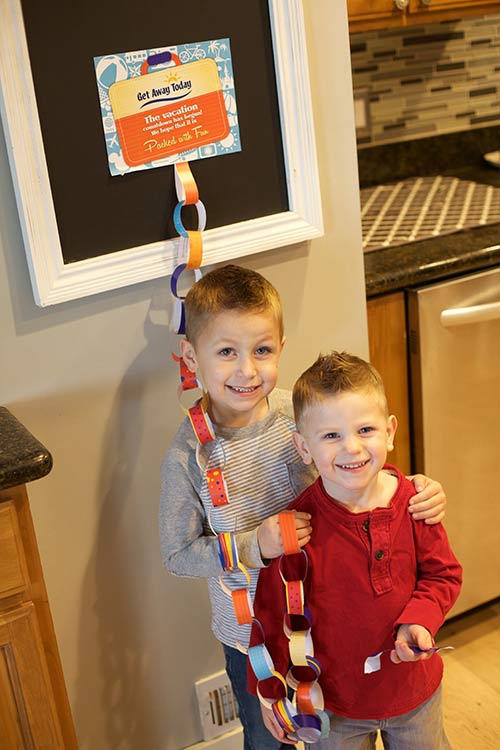 Now you don't have to wait another day to begin your official vacation countdown - make your own with our free printable and tutorial, and let the fun start today!

Start by printing your Packed with Fun Vacation Countdown Chain. You'll print one header, the countdown chain link backs and the countdown chain link fronts, which each have three pages. You can print actual size, which is a couple inches smaller than a standard 8 1/2 x 11 piece of paper, or you can change your printer settings to "fit the page" on landscape and it will fit the entire page. You'll follow your printer's guidelines and run your chain links through twice to make sure that the chain link fronts and backs get printed on the same piece of paper. Another option is to just print the backs, which include text for your suggested activities, travel tips and quotes, on colored paper.

Countdown Chain Header
Countdown Chain Link Backs
Countdown Chain Link Fronts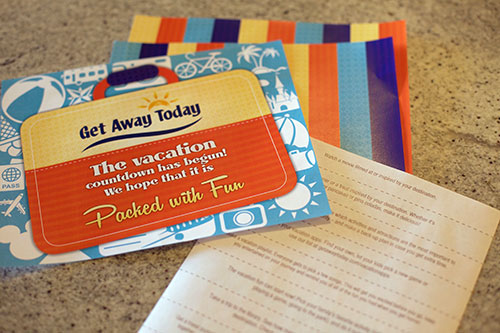 Once you have everything printed out, follow the lines to make your strips. There are 30 strips total; 10 per page. You can use them all, or add more if you have longer to wait until your vacation.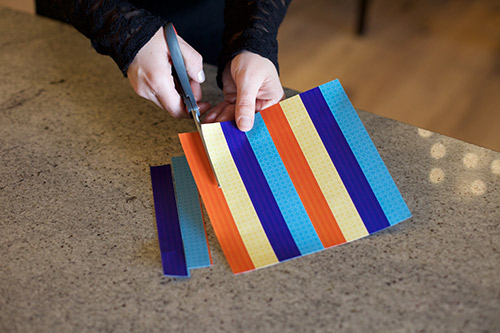 The backs will be the inside of your chain links and contain fun activities and quotes. They can be put in any order, but we recommend that you pay attention and try to coordinate so that you don't have an activity on a day that you are busy. Also, watch for the link that says "Start packing your bags - you're going tomorrow!" and make sure it's your last link.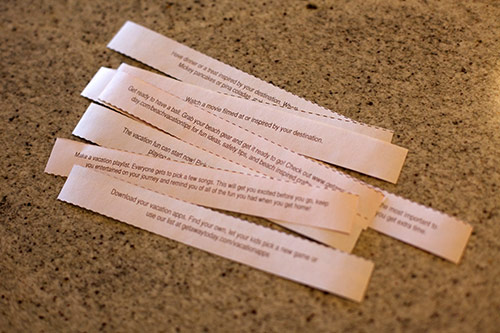 We recommend stapling the first link to the back of the paper to begin your chain. The remainder of your links can be taped or stapled.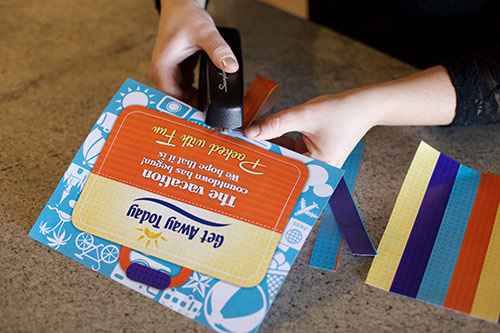 Let your kids get in on the fun and tape your links in the order you set.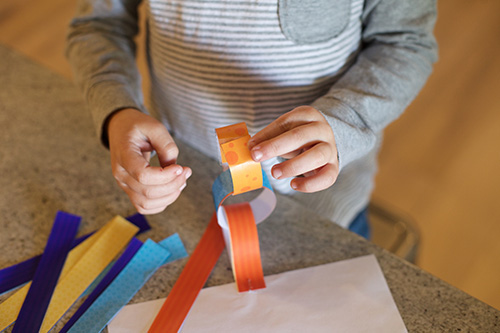 We hope that you've already booked your vacation, but if you haven't yet, don't wait a minute longer! Book your vacation today and let the vacation countdown begin!


Check out these other great articles and vacation fun ideas:

25 Tips for the Disneyland Diamond Celebration
20 Best Beach Tips, Activities and Crafts
Top 10 Things Not to Miss in San Diego
Homemade Mickey Mouse Pop Tarts