"This is our second time using Get Away Today. Both times were wonderful dealing and working with them to make our vacation dreams come true at great prices. We had a great time. Get Away Today was easy to use with lots of options to customize our trip to our needs. With the great prices and all the little details my daughter felt like a princess. Everything was great. Thanks so much. We will use you again.
-Jennifer G."
"We planned a trip to Legoland California through Get Away Today, and everything worked out very well. Get Away Today's package prices saved us money -- it would have cost us about $150 more if we had tried to put together a hotel/ticket package by ourselves. The travel vouchers arrived on time, and all of our tickets and vouchers were accepted. We even received a coupon for the big Store at Legoland - and that saved us even more!
We will definitely use Get Away Today for future Southern California vacations. We've attached a photo of our happy guy with Lego Batman.
-The O' Hares"
"Thank you so much Get Away Today for your help in making our vacation happen. We had a wonderful trip to Disneyland. The hotel was great and we had no problems using our transit passes that we purchased through you. Thank you again!
-Lyndsey F."
"Thanks! 2 years in a row, the kids have loved Sea World! And dolphin safari was a huge hit!
-Keith B."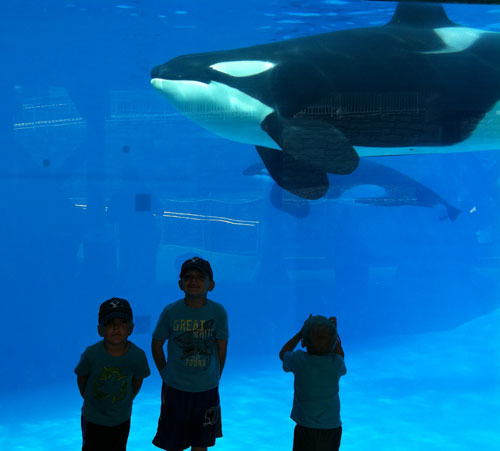 "Great time for my sister and I plus the little ones! Plus my own graduation present to myself and what better way than with my family! Plus, a little Halloween fun!
-Trina J."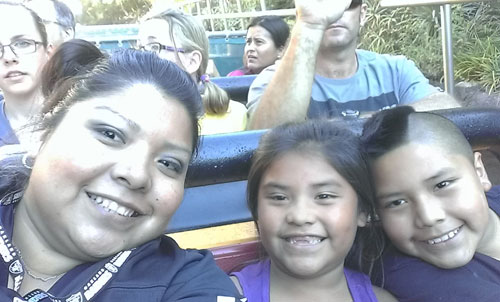 "Thank you GetAwayToday for a great vacation! It is tradition in our family that when you turn 5 you get to go to Disneyland. Your service made it so easy to do an all in one booking. Documents came quickly and our son loves his Mickey Backpack! Everything was ready when we got to the motel and checking getting our park passes couldn't have been easier. Before the trip I had a few questions and I always received a response within a couple of hours. You have great Customer Service!!! Even calling to make sure everything was good once we checked in. I will definitely be using you in the future and telling all of my friends what great deals and service you provide. Our eldest can't wait until our 2 year old in 5 and we get to go to Disneyland again! We will definitely book through you. Thank you!!
-Jodi F."
We love sending families to Southern California and hearing all about it when they get back! Whether you're headed to Disneyland, SeaWorld, LEGOLAND, Universal Studios, or beyond, we guarantee the lowest price and take care of you every step of the way.

Read what more Get Away Today guests said about their vacations:
Get Away Today Takes Care of Everything
Happy Halloween Vacation Memories
Get Away Today Helps Happy Vacations Happen