I am always looking for fun, new places to travel to and sometimes, on a budget. For this reason, one of my absolute favorite places to travel to is St. George, Utah. It is inexpensive to visit from Northern Utah and full of outdoor adventures. So whenever I want a quick getaway, I head to one of my favorite cities in Utah.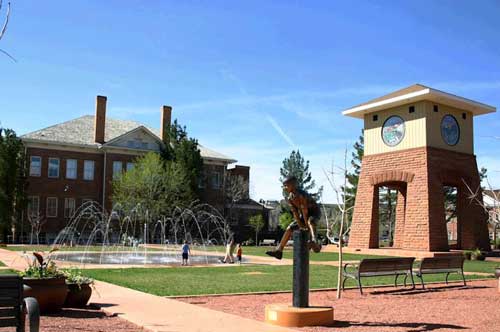 Photo Credit: atozion.com
Not only is there an unlimited amount of fun things to do with your entire family, but the weather is always beautiful! Because of the wonderful weather, hiking is one of the major draws to St. George along with horseback riding, rock climbing, mountain biking and four wheeling. There are also nearby national parks you could experience such as Zion National Park and Bryce Canyon. If you love museums, there are also a few great ones like Rosenbruch Wildlife Museum and Johnson Dinosaur Tracks Museum.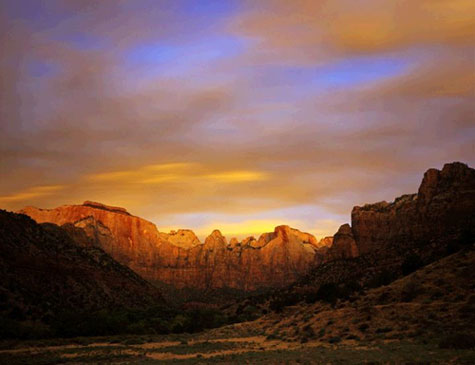 Photo Credit: atozion.com
When I visit, I love buying tickets to the Tuacahn Amphitheater. The theater brings "Broadway in the Desert" by staging the musicals in a red rocks amphitheater on the edge of Snow Canyon. Some of the popular Broadway Musicals that have been performed at Tuacahn are Mary Poppins, Disney's Mulan, Elf- The Musical and so many more. Tuacahn is also a popular and amazing venue to catch a concert!
For the golf enthusiasts in your family, St. George offers world class golf courses. Sand Hollow Resort has been voted the #1 golf course in Utah for three years in a row. Coral Canyon and Sky Mountain are also some of the top golf courses. While the boys are golfing, the girls can go shopping to find some amazing deals at some of the factory outlet stores or pamper themselves at the St. George Day Spa.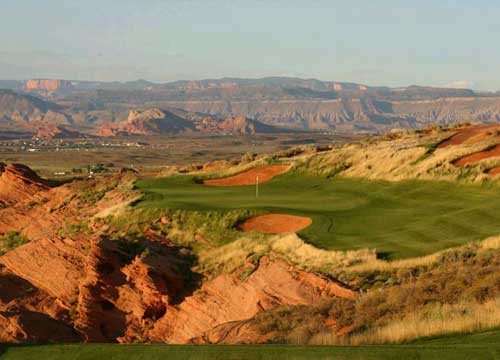 Photo Credit: atozion.com
As you can see, there is always an abundance of things to do in St. George, Utah, and I have only named SOME of it! To top it off, the hotels in the area are incredibly affordable! If you would like to learn more about St. George or would like to book your family's adventure, call our wonderful reservation staff at 855-GET-AWAY.
Call 855-GET-AWAY to plan your vacation today!