San Diego is known for its gorgeous beaches. The only way to make a beach better is with a beach party. Two of our most popular hotels in San Diego, the Catamaran and Bahia Resort Hotels, turn up the fun with themed beach parties only available during the summer.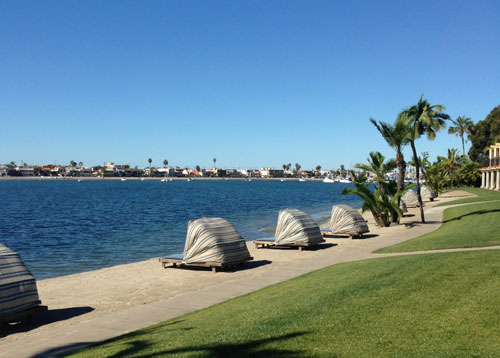 The Catamaran Resort Hotel turns its Mission Bay beach into a Hawaiian paradise with its 15th annual Sunset Luaus on the Beach. Families will be treated to an island inspired luau featuring a lei for each guest, a Mai Tai for each adult, an all-you-can-eat buffet, and entertainment including live island music, hula and fiery torch dancers. The buffet features delicious items like Kalua roast pig and pork loin, guava chicken and salmon with ginger lime sauce. Kids have their own buffet with Hawaiian pizza, coconut crusted chicken tenders, tater tots, fresh fruit and more.

The party is available from 6-9pm on Fridays June 26 - September 4, 2015 and Tuesdays beginning July 21 - August 18, 2015. Regular adults are $69 each and children ages 5-12 are $32 each. If you're staying at the Catamaran, adults are just $49 each and kids ages 5-12 are $19 each. Kids under five are free. Ask about active military discounts as well.

Get a glimpse of what's in store in this fun video:



Guests staying at the Catamaran Resort Hotel can also enjoy their daily bird show beginning at 3pm and movies on the bay on Mondays, Wednesdays and Sundays beginning at dusk during the summer.

Over at the Bahia Resort Hotel, each Thursday night in July and August turns into the California Dreaming Beach Party. This beach party is everything a beach party should be. Live music from local band the Del Mars, barbecue and a clam bake are just the beginning. Yummy desserts like s'mores pie, apple cobbler and ice cream are the perfect ending to a fantastic night on the beach.

Hotel guests and active military members can get a discount on tickets for $44 for adults and $20 for children 5-12 years old. Kids under five years old are free. But, you don't have to be a hotel guest to enjoy the festivities. Anyone can get tickets for $49/adult and $26 per child ages 5-12. Kids four and under are free whether you're staying at the Bahia or not.

The California beach party isn't the only fun addition the Bahia this summer. If you've been to the Bahia Resort Hotel before, you've probably visited their seal pond. We were so excited to learn that the Bahia Resort Hotel is the new home of a newly rescued baby seal, Billy. This seal was rescued by nearby SeaWorld, is cared for by their crew and even has his own personal trainer. We're told that he is getting along well with the Bahia's longtime resident seal, Gracie and is thriving in his new environment. Isn't he adorable?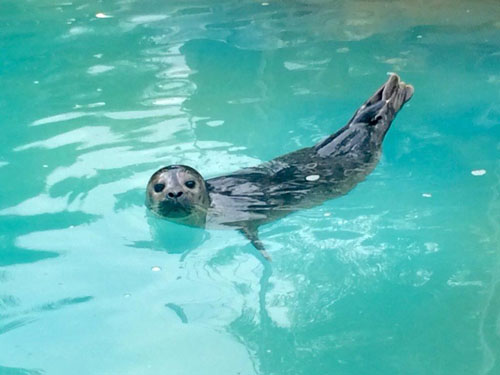 Bahia Resort Hotel guests will also be able to enjoy movies at the pool every Saturday night in June, and Saturday and Tuesday nights in July and August complete with free popcorn and soda.

Guests staying at either the Bahia or Catamaran Resort this summer can enjoy free bay cruises aboard the Bahia Belle Wednesday through Sunday now through June 28, then daily from July 1 - September 6. Each night offers exciting themes and entertainment:

Monday – Live Music
Tuesday – Live Music
Wednesday – Kids Pirate Cruise (during family hour)/Karaoke
Thursday – Throwback Thursdays – Dance DJ
Friday – Live Band
Saturday – Dance DJ
Sunday – Sundaes on Sunday, Dance DJ

There is so much going on in San Diego this summer! If you haven't booked your San Diego vacation yet, there's still time. Book online or call our vacation experts at 855-GET-AWAY.