Are you surprising your family with a trip to Hawaii this Christmas? We have the perfect way to reveal your surprise Hawaii vacation!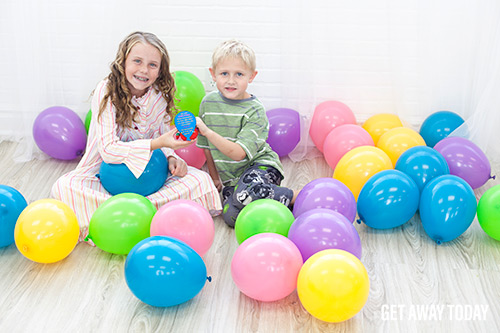 Christmas morning is right around the corner and you can't ignore the excitement in the air! Luckily, it's not too late to plan a surprise Hawaii vacation for your family. Imagine your kids' ecstatic reactions when they realize where they will be going. Planning the reveal of such a big surprise may seem overwhelming, so we've gone ahead and planned the reveal for you!
Here's what you will need:
Balloons
Pin and Pin Cushion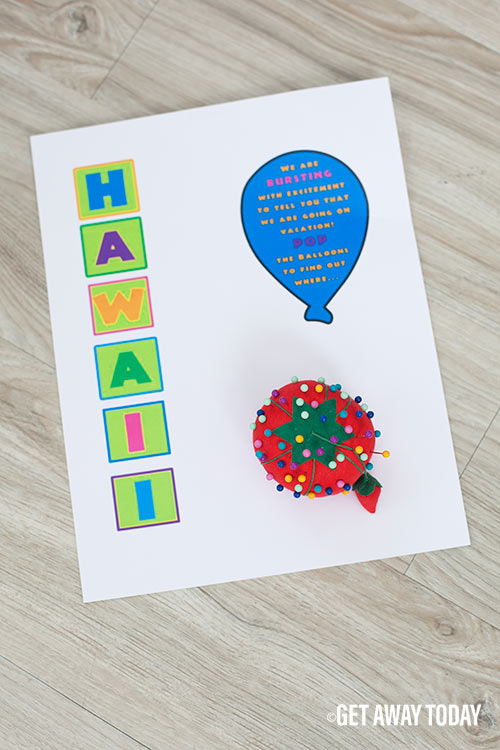 First, print the letter and surprise note. Our printable is made specifically for a surprise Hawaii vacation, but you could always create your own letters for a different destination. Cut out the surprise note and each letter.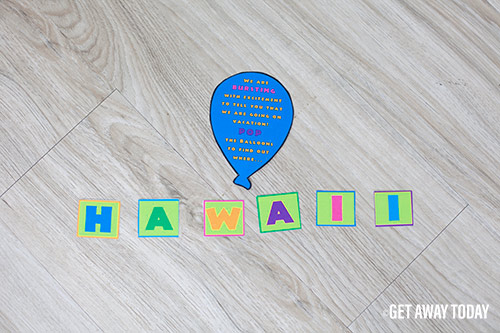 Take each letter and insert it into a balloon. We recommend having at least 20 balloons, but don't be afraid to double, or even triple, that number for more popping fun.
Fill all of your balloons with air and place them around the Christmas tree. We suggest using an air compressor, especially if you are filling up a large amount of balloons. It will save you from getting light headed and you'll be able to fill up any number of balloons super fast!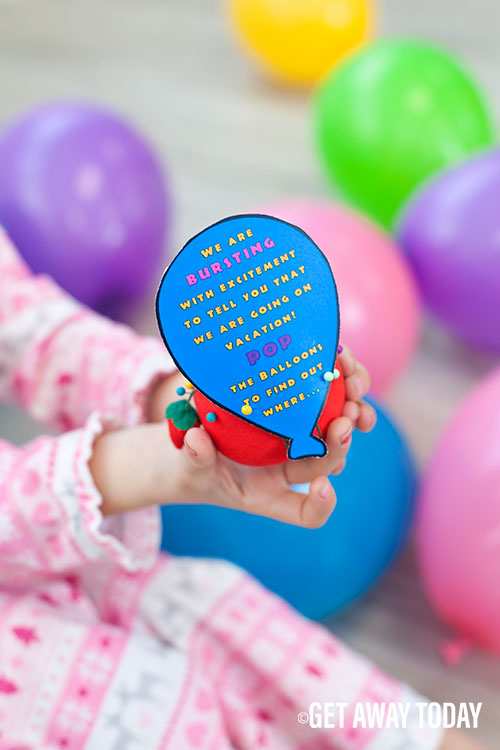 Next, attach the cut-out surprise note on a pin cushion with a few pins. It would be fun to wrap this in a little box or even multiple boxes if your kids love unwrapping! They'll be overjoyed to find the surprise note that reads, "We are BURSTING with excitement to tell you that we are going on vacation. POP the balloons to find out where we are going…"
Now sit back and watch as the popping frenzy begins. Your kids will have a blast popping the balloons as fast as they can. Just make sure to watch any younger children who might put the balloon pieces in their mouth!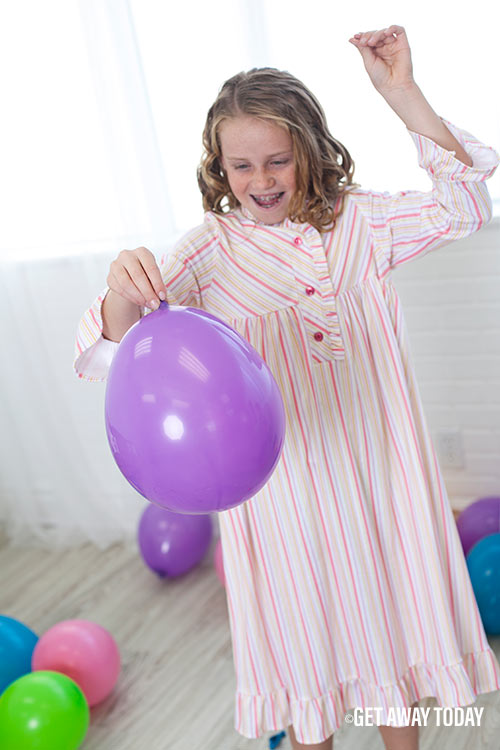 If you are worried about letting your kids have pins, you can leave out the pins and pin cushion entirely. Instead, have the kids bounce on each balloon (like a big exercise ball) until they pop. This version would be perfect for your little ones! It may take a little longer, so you could always decrease the number of balloons or help them by having your own pin handy.
Once all the balloons have been popped, have your kids search for the paper letters. The final part of the puzzle will be figuring out what the letters spell. Get your camera ready as your kids will only be a few minutes from revealing their surprise Hawaii vacation!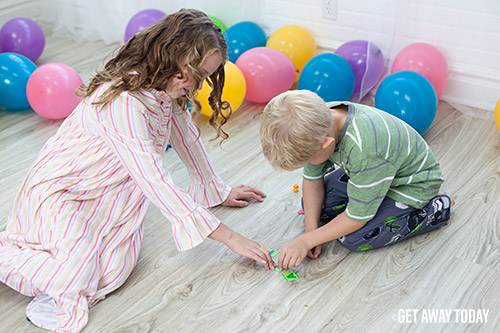 Don't be surprised if your kids proclaim this Christmas morning the best one ever! If you haven't planned your family vacation, there is still time. Whether you choose a surprise Hawaii vacation or Disneyland trip, your family will create memories to last a lifetime. And let's be honest, a family vacation memories are better than any toy or electronic device!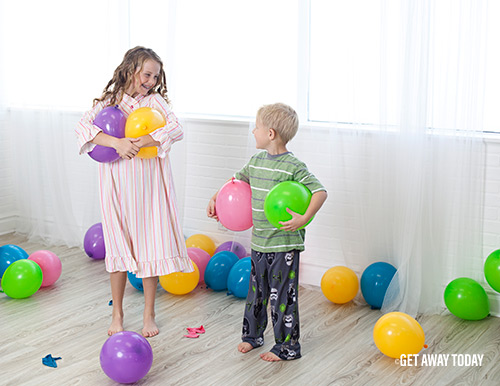 If you already have this year's gift planned, it's not too early to start planning for next year. Whether it's the gift of a vacation during the holidays or the gift of a future vacation, we can help you plan it!
The best part is you can lock in the best prices now with only a deposit and pay on the vacation throughout the year. It may just be the most affordable way to give your kids a surprise Hawaii vacation! Book online or give our travel experts a call at 855-GET-AWAY.

Check out more ideas on how to gift a vacation: