It seems like with the influx of Frozen activities, projects and recipes that Anna, Elsa and Olaf have had all of the fun! This past weekend we decided to have some fun inspired by Sven! We donned some festive reindeer antlers and ate our very own cakes made from Sven's favorite food - carrots. Here is a peak into our reindeer celebration: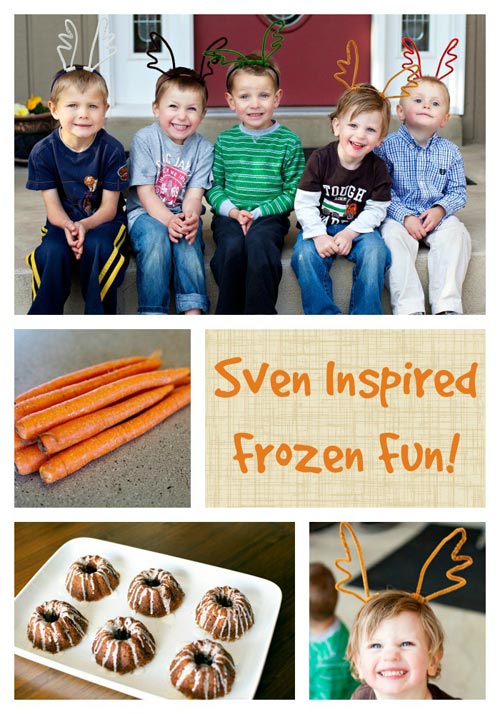 First, we started by making our personal mini carrot bundt cakes. We found this delicious recipe from Kitchen Belleicious that would certainly make Sven smile - click here for the full recipe. The only adjustment to the recipe we made was we skipped the pecans.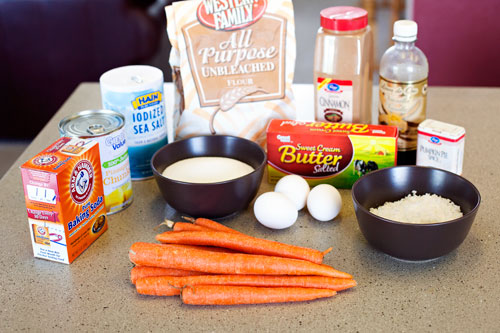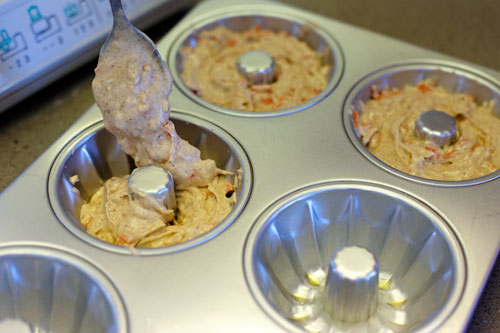 While the carrot cakes were baking, we made these easy and adorable reindeer antlers. All you need are some cheap headbands (from the dollar or grocery store) and some pipe cleaners.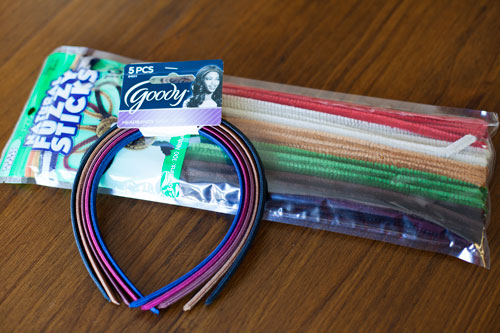 You'll need two pipe cleaners for each antler. Simply bend your pipe cleaners into antler shapes and attach them to the top of your headband by twisting. We were inspired by these headbands featured on Pink Stripey Socks - she even has a template if you'd like to use it.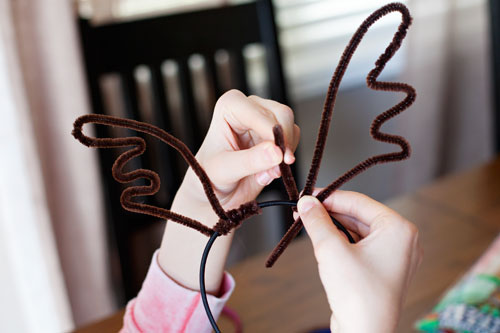 We wore the antlers and played our own "reindeer" games until our cakes were cooled and glazed. Our little reindeer sure enjoyed eating their carrots! We hope this can inspire some Frozen fun of your own!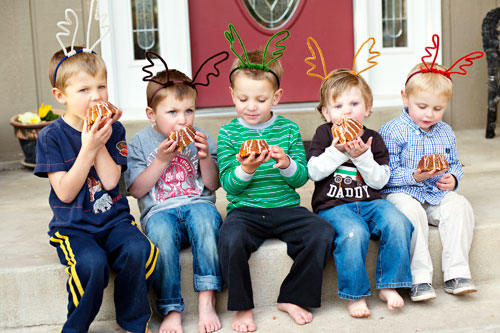 When you're ready for some really cool adventures, you can meet Anna and Elsa in Disneyland. Book any of our Disneyland packages online or call our Disney Experts at 855-GET-AWAY.


Check out these other great articles:

Frozen Fun Round-up
Spring Break Specials from Disneyland on Studio 5
Disney Cruise Line: New Norway Itineraries