03/17/2020 | By Livia Taylor
Blog Results (2)
Mon Feb 03 2020 | Kimberly Fidler
UPDATED FEBRUARY 2020 Dining at Disneyland doesn't have to be expensive. We've compiled three different daily menus for your Disneyland vacation, without cutting anything out. By making the right choices, you can easily...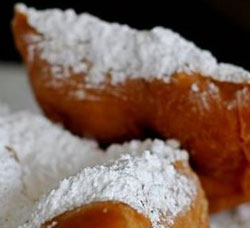 Tue Jan 14 2014 | Jennifer Dunyon
Dining is a highlight for my family at the Disneyland Resort. There are so many tasty treats throughout the Disneyland Resort. We also love staying at a Disney hotel for a completely magical vacation, and that means eat...