03/17/2020 | By Livia Taylor
Blog Results (2)
Mon Jun 11 2018 | Kimberly Fidler
Take a LEGOLAND Castle Hotel Princess Room tour to get an inside look at the suites at the newest hotel at the LEGOLAND California Resort. We'll show you decor, layout and amenities, plus share what it's really like to ...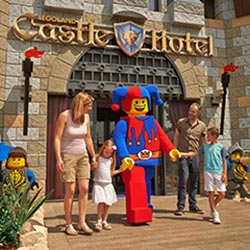 Mon May 28 2018 | Kimberly Fidler
Get one of the first looks at the inside of the new LEGOLAND Castle Hotel Magic Wizard Room Tour. We show you all of the amenities, decor and a few surprises of these fun, fully themed hotel rooms. The LEGOLAND Castle H...